Being a YouTube Authority
Madden Attends Google Marketing Live
As a Google Premier partner, Madden has access to the latest industry innovations and relevant marketing best practices. This partnership affords us exclusive opportunities, such as attending Google Marketing Live each year to learn about new industry trends, products, and tactics.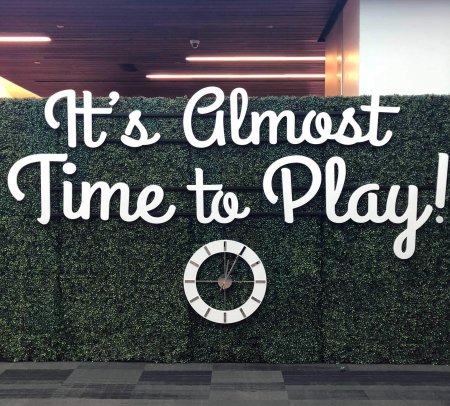 Latest product updates and key benefits
TrueView for Reach
TrueView for Reach ads are optimized for efficient reach. They ensure a broad audience at the lowest CPM (Cost per Impression). These are important during the awareness phase of the consumer's journey, when the goal is to increase perception of a product or destination and enhance brand recall.
Six-second Bumpers
Six-second bumper ads are very effective at building brand recall and heightening awareness during the early stages of the consumer's journey because they are unskippable. They can also be sequenced to build on one another or connect to longer TrueView ads to drive consumers from awareness to consideration and, eventually, through conversion.
BrandLift
BrandLift ensures that clients get the most from their ads. Like TrueView for Reach, it is helpful during the awareness phase of the consumer journey.  However, it carries over into the consideration phase later in the campaign. Google surveys users who have been served the ads and reviews their search activity to see how the ads resonate with those users. Then, they adjust ad serving based on these findings. Google reports the results after seven days. BrandLift is great for identifying new audience opportunities and achieving more actionable results for brands.
Life Events Targeting
Life Events Targeting is helpful tool from awareness though conversion. It's important for destination marketers because it allows us to reach target audiences at moments in their lives when they are more likely to book travel. We can market to potential customers based on events such as marriage, engagement, graduation, and retirement. This same strategy can be modified to suit the needs of any client.
TrueView for Action
TrueView for Action is optimized to drive conversions. These ads are most important later in the consumer's journey. They drive conversions, and feature prominent, goal-oriented calls to action such as book now, learn more, buy, and other clickable features that will connect viewers directly with a client's product, service, or website.
Take Consumers on a Journey with the Latest YouTube Ad Offerings
For marketing agencies, and for our clients, YouTube's latest ad innovations provide the flexibility needed to maximize effectiveness at each stage of a consumer's journey. Shorter ads, like skippable 15-second TrueView ads and newer, six-second bumper ads, are perfect for the early stages, when potential visitors are just being introduced to a product or a client's destination. They are long enough to raise awareness and spark interest, but are sometimes challenged to provide enough information to drive consumers to book travel or make a purchase.
As advertisers, we want to take this heightened awareness and turn it into consideration. We want people to daydream, to picture themselves in the destination or owning the product. Then, once their interest has been piqued, we are able to bridge the space between advertisement and storytelling with long-form TrueView ads. At this stage potential customers start engaging with a story related to a destination or product, increasing brand favorability and shaping a viewer's perception.
Long form ads aren't the only way to develop a story for a client's destination or product. Using strategically and sequentially ordered six-second bumper ads can have a similar effect on driving conversions. They can even act as precursors to longer-form ads, as seen here. Bumper ads, unlike TrueView ads, can't be skipped. When a viewer sees multiple bumper ads for the same destination or product, a distinct impression begins to form. Consumers begin to create a story in their minds, and are then driven toward that all-important stage in the consumer's journey—consideration.  
Once a viewer has connected emotionally with a brand, they are much more likely to recall a given product or destination, and to actively seek channels for purchasing or booking. YouTube makes this easy, too, with features like TrueView for Action. Once a consumer has considered a product or destination, they will have ample opportunities to make purchases or book travel. In this way, YouTube provides advertising opportunities to drive consumers through the early stages of awareness all the way to the final stages of conversion.
In addition to allowing us to learn about new products before they hit the market, Madden's partnership with Google ensures that our clients receive the highest standard of service, and that their individual destination marketing goals are met. This partnership, paired with the dedication, knowledge, and experience of our digital marketing specialists, allows us to always be at the forefront when it comes to maximizing the effectiveness of available technologies on behalf of our clients.
Why understanding YouTube is important to successful digital marketing
Reach more than 1 billion users

Maximize the benefits of video without paying for expensive TV ad slots

Build brand recognition

Market to key audiences

Move customers from awareness through conversion