Details
Role
Agency of Record
Client
Visit Carmel
Deliverables
Branding Services
Photography
Videography
Digital Marketing
Print Collateral
Website Development
Objective
Create a unique brand image and establish a consistent look and feel across all marketing.
Visit Carmel's new logo was inspired by its surroundings.
The creative inspiration for the new logo drew colors from the sea and the typography from its whimsical village. The new tagline "Pure Inspiration" embodies the one-of-a-kind experiences visitors have around every corner in Carmel-by-the-Sea.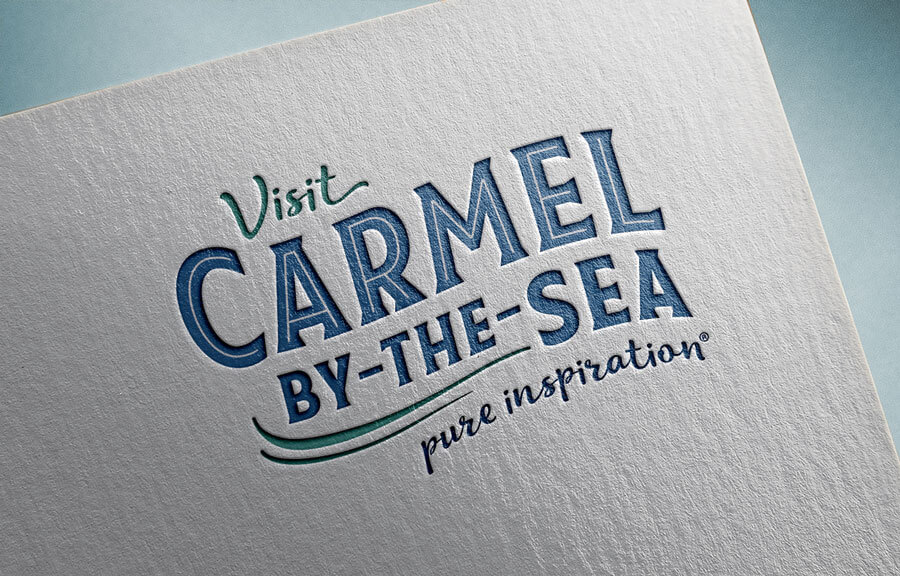 New photography & video creates a consistent look and feel.
To create a unique brand image for Visit Carmel, new iconic photography and video was shot by a leading photographer to establish a consistent look and feel across all branding. Once the brand and assets were established, we were ready to create materials that would work across all channels.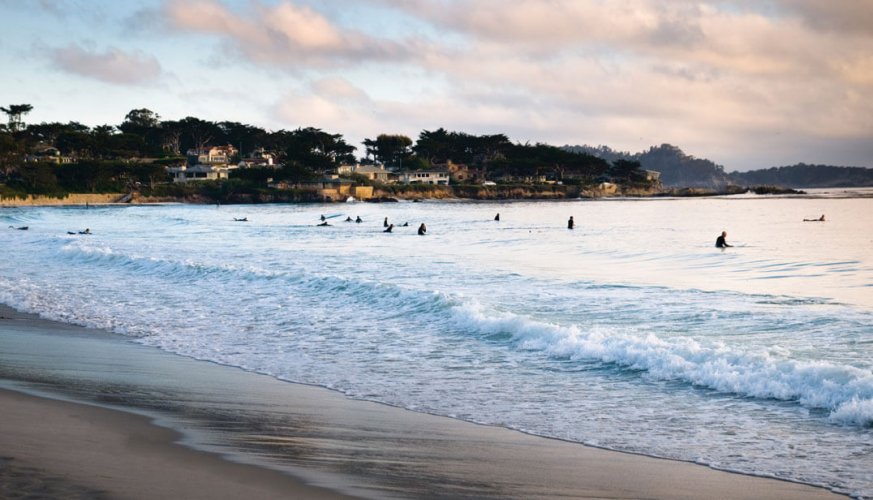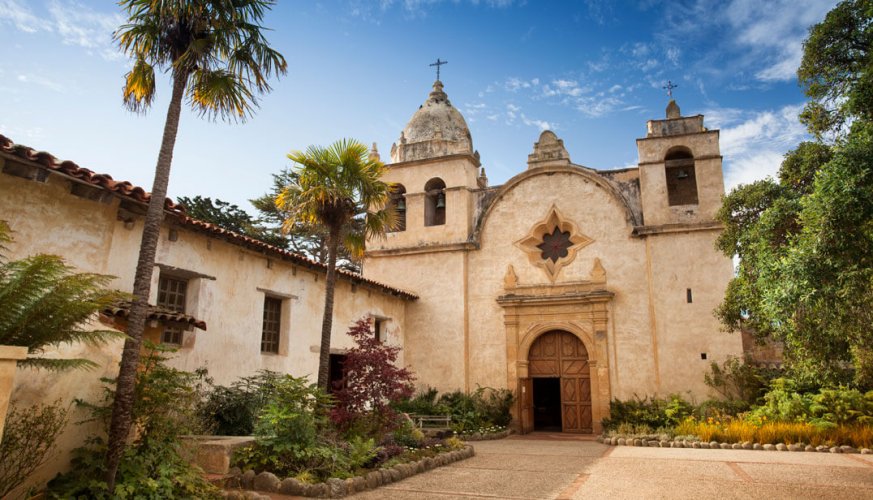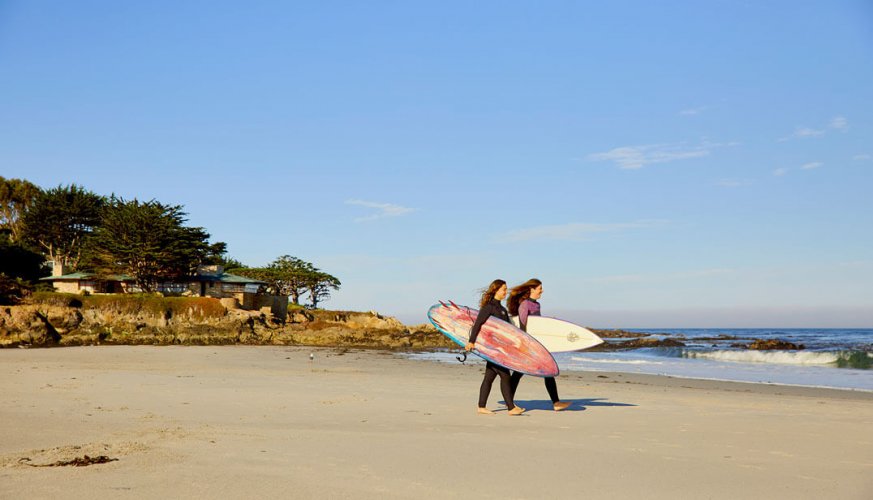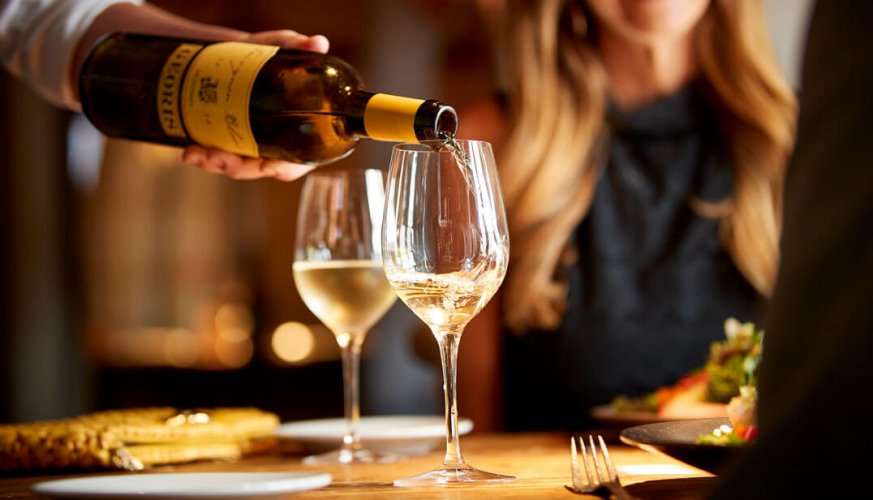 Stylish TV and print ads set the branding tone and voice.
Visit Carmel's story is told through TV commercials and print ads that reach millions of potential visitors through high-profile media, primarily in the top feeder markets. Visit Carmel's "Pure Inspiration" TV Commercial won a HSMAI Silver Adrian Award.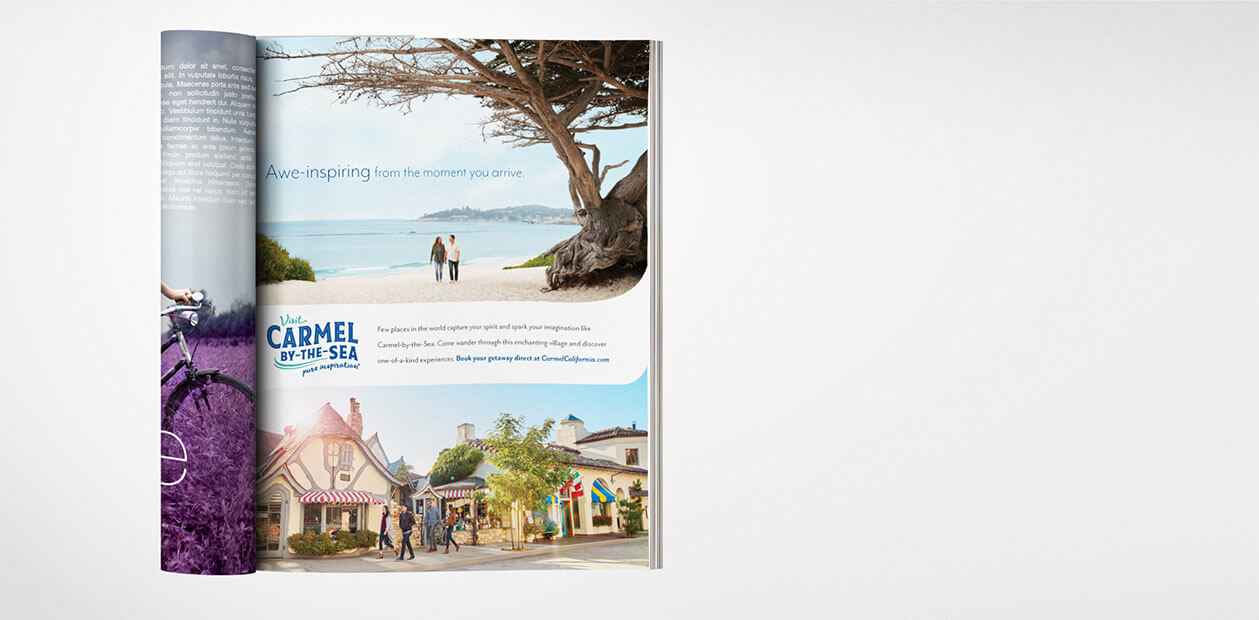 The official website is the #1 source for hotel web referrals.
In addition to robust content, videos, listings, and area resources, Visit Carmel's responsive website lets users search hotel rates and book direct. In 2018, the book-direct hotel website referrals increased by 15% thanks to new branding and increased media reach.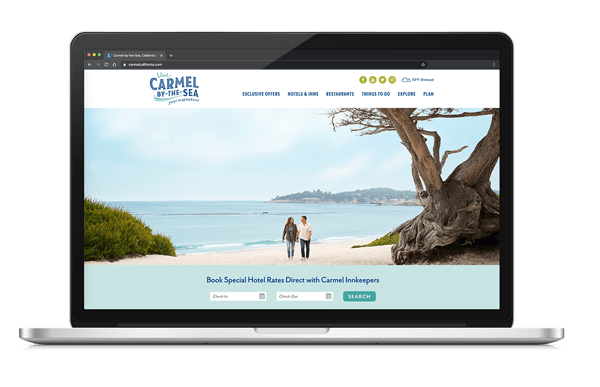 "Always on" digital and social advertising keeps the brand top of mind.
Through a series of paid digital media, Visit Carmel prospects individuals who show a high intent to visit and remarkets website visitors with a book-direct CTA. For social media, a mix of videos, carousels, and static images across all channels engage owned audiences and prospect lookalike audiences.
The map-style visitor guide is used for fulfillment and in-market distribution.
Find hotels, things to do, area attractions, maps, fun facts, and more in Carmel's Visitor Guide which folds down to a standard rack size and is a self mailer for brochure requests.