Content
The right content inspires travel
From content on a website to emails, digital storytelling to influencer marketing, and publications to ad copy, Madden is the master of creating content that connects with the reader.
Madden's content experts are both writers and editors, crafting copy so it reflects your brand and tells the unique story of your destination. First-person narrative storytelling, imbued with relevant keywords to boost SEO value, is one of our most popular offerings.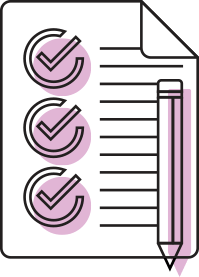 Reach out to hear exciting stories about storytelling

Amplified Storytelling
This isn't normal content. Storytelling is a first-person narrative that showcases the unique experience of your destination.

Content Hub
Drive visitors to keep reading by housing all your stories in a central landing page, designed to look like a part of your site.

Content Distribution
Through native ads, Facebook, and/or LinkedIn sponsored content, we send potential visitors to read the content on your site.

Influencer Marketing
By harnessing an influencer's social following of 10,000 or more, you'll show a new audience an authentic view of your destination.

Presentation Layers
Custom-designed, interactive web pages, we call them Presentation Layers, add a captivating visual element to your stories.

Official Visitors Guides
Creating inspirational publications is just the start. We push the boundaries between print and digital to complement efforts.

Content Services
Need help polishing your website content, producing inspirational copy, or creating a new tagline? Our content team does it all.

Email Marketing
Catchy subject lines encourage opens, copy and calls-to-action drive readers to your site, and strategic drips keeps leads engaged.