Cooperative Marketing
Destinations that work together, succeed together
Our team works to bring your partners together to achieve more. We help you build marketing programs that help drive conversions for you and your partners.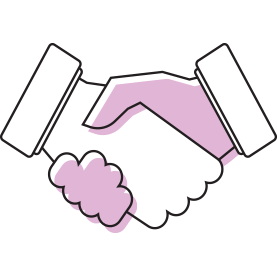 Ready to work together? Contact us today.

Search Engine Marketing
Ensure partners receive a greater share of relevant and interested consumers going to their site rather than a competitor's.

Display Ads
Using display ads, the power of a Sponsor's brand helps their partners increase site traffic and further encourage visitors.

Amplified Storytelling
Cooperative stories allow you to provide a content marketing option for partners, while building the strength of your brand.

Facebook Instant Experiences
A full-screen ad designed specifically for mobile that allows visitors to explore content and learn more about your destination.

Facebook Ads
This co-op increases brand awareness for you and your partners and encourage interaction, spurring them to take the next steps.

Video Marketing
This co-op offers your partners the ability to include YouTube in their marketing mix and diversify their reach across platforms.