The pandemic has impacted DMOs and the people in their destinations who rely on tourism for their livelihoods. Because of COVID-19, these people are suffering and they will look to their DMOs for solutions as we move out of quarantine and seek "normalcy."
Continual change is the only constant we see as a destination marketing agency. Never has the need for our Agile and adaptable marketing planning been more clear than in the time of COVID-19. Our dynamic approach to marketing plans will provide flexibility to adapt our tactics in real-time to the changing world around us.
As travelers consider booking trips, it's important that destinations stay top of mind while showcasing safety measures that are in place. Check out some work that we've been doing with our clients as we begin the road to recovery.
Idaho Tourism
In early April, the team at Idaho Tourism shifted their focus to encourage people to stay safe at home, but with tactics that would still keep travel to Idaho top-of-mind when the time was right.
A section of the website was launched that focused on activities such as coloring pages, crossword puzzles, and more. With these, prospective travelers could still engage with the destination even without physically being there.
As we progress through the summer and into the fall months with more flexibility in travel, the content will shift to focus on road trips, encouraging people to explore different regions of the state. Content themes include activities that visitors can enjoy while practicing safe social distancing such as outdoor recreation, admiring fall foliage, and more.
The Results
Throughout the campaign, the team saw increases YOY across site traffic measures including users (+227%), sessions (+231%), and pageviews (+148%). On Facebook, the campaign saw 1.1M impressions with 373k clicks.
Travel guide requests saw an increase of 49% for requests by mail and 195% increase in digital views, confirming that the campaign helped travel to Idaho stay top-of-mind. Data from Arrivalist was leveraged to track where visitors were coming from. As expected, strength was seen in drive markets.
One Idaho
In partnership with the Governor's Office, the team worked with the Idaho Department of Commerce to conceptualize, build, and deploy a statewide campaign focused on reopening the economy safely. The broadcast, radio, and digital campaign is targeting business owners, employees, and consumers through the end of the year with public health messaging.
Check out the commercials we created with Idaho residents for this campaign HERE.
The project was funded by the CARES Act. It was launched in June 2020 and is still actively running.
The Microsite
With the development of the One Idaho microsite, the campaign focused on the goal of reopening safely for business owners, employees, and consumers. Here, residents and businesses are encouraged to take the One Idaho Pledge, ensuring safe practices for reopening.
A video series was produced that showcases individuals such as the governor and football coaches from across the state promoting public health and awareness. Additional videos will be produced that showcase healthcare workers and other front-line employees. These content highlights all work together to promote mask-wearing and other public health tactics to benefit the greater community.
Grand Canyon West
The team at Grand Canyon West made the difficult decision to temporarily close their main site in mid-March and since then, Grand Canyon West and Madden have been hard at work.
Strategy
We've analyzed traveler data and trends to first focus on short-term drive markets and then expand into national markets when the time is right. The website continues to be updated with helpful content for organic and paid visitors, and a multi-channel approach that hits all steps of travel planning from display banners to search ads and video campaigns ready for multiple platforms is in motion.
Planning Ahead
While we took a short pause from paid media briefly during the temporary closure, it was important that Madden help shape our marketing efforts to plan a response and adjust strategy for recovery.
Search Engine Marketing and Remarketing resumed with national targeting but ad dollars were migrated from Hualapai River Runners to Skywalk and ticket-purchase ad groups.
We know that COVID-19 hit some households harder than others and our drive market ads were tailored to invite those who are close by to get out of their homes and come to Grand Canyon West to clear their heads and start fresh without breaking the bank.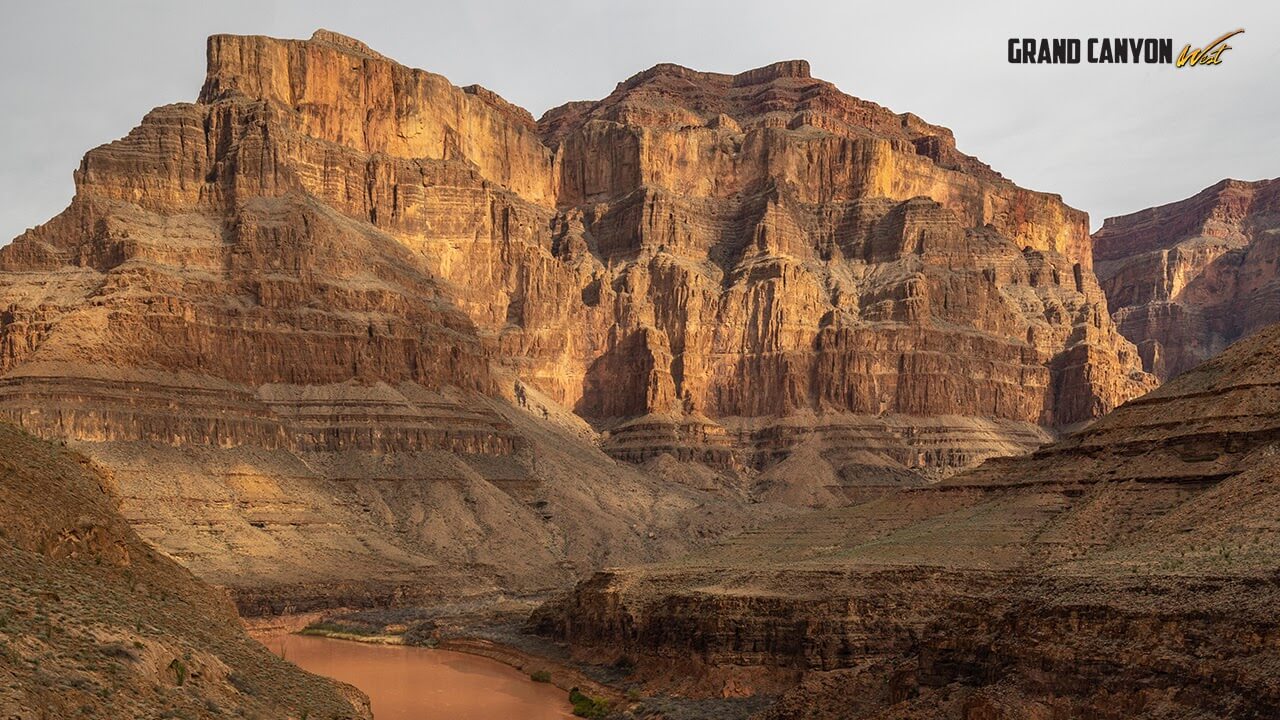 Inspirational Video
To kick-off the campaign, Madden developed a video to capture viewers' imaginations while inspiring hope in the future. We sought to acknowledge the collective hardship everyone is going through while they stay home while reassuring audiences that Grand Canyon West is with them now and will be with them when this passes. This inspirational messaging created emotional connections to the Grand Canyon that elicits an increase in travel intent.
A 30-second version video was created to run in ad spots on multiple channels including YouTube's TrueView and ConnectedTV. Madden also made 15-second cuts of the video so it could be more easily consumed on social media and encouraged viewers to click-through to relevant content on GrandCanyonWest.com.
Reopening Safely
With new safety measures in place, Grand Canyon West reopened on June 1. To welcome visitors back and encourage them to "Reclaim Adventure," Madden produced two more videos announcing the opening and detailing the plan to keep visitors safe and healthy. For the first time, we decided to buy traditional TV ad spots as well as local cable ads—the reopening video is broadcast on stations such as NBC, CBS, FOX, and CNN.