Official Idaho Travel Guide Advertising Rates & Information
advertising rates & information
Inspire Travelers to visit Idaho
The Official Idaho Travel Guide is supported by a multi-million dollar advertising campaign by Idaho Tourism. It provides travelers with inspiration in addition to statewide and regional information, full-color photography, detailed maps and other trip planning resources.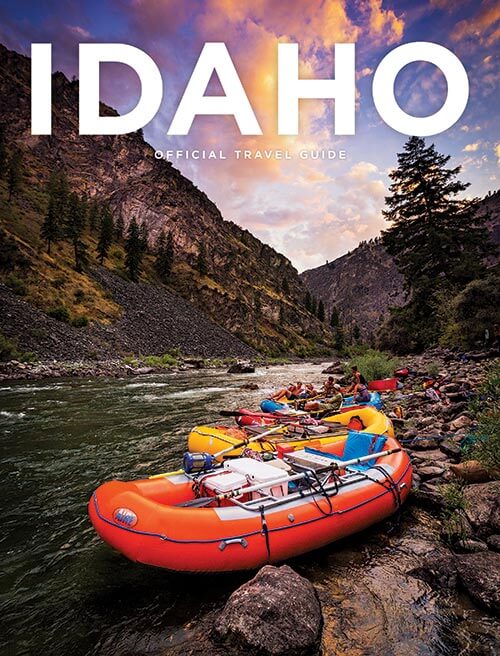 Digital and Print Working Hand-in-Hand
Digital media impacts the way we live and work. From simple household tasks to the way professionals conduct business, there has been a drastic shift in routine. While on the surface level it may seem as if screens control our daily lives, it's important to remember the power of print and how it complements your digital and omni-channel marketing efforts. The statistics show that consumers still enjoy taking time to flip through crisp pages of colorful images and engaging words that paint vivid pictures in readers' minds.
Inspiration. Captivate travelers looking for the best places to wine, dine, stay, and play in Idaho.
Unlimited engagement. Reach travelers via 115,000 printed guides as well as 24/7 online presence in the digital flipbook.
Authority. The Official Idaho Travel Guide is the definitive vacation planning resource for travelers to and throughout the state.
Engage in 2022 Advertorials
Available in full-page and half-page ads, advertorials combine your imagery with inspirational copy about your destination, attraction, or lodgings. You will provide images and copy, and out team will edit and lay out the advertorial to ensure that it looks fantastic. Advertorials don't look like ads, so readers are more likely to interact with the ad.
contact us
Inside Sales Representative
for materials specifications:
1(800)-444-8768
materials@maddenmedia.com
Sign Up Now
Program Rates & Deadlines
Space Reservation:

August 18, 2021

Materials Due:

August 27, 2021

Publication Date:

January 2022
Standard Positions
Premium Positions
| Ad Size | Display Ad Rate | Advertorial Rate |
| --- | --- | --- |
| Full Page | $4,350 | $4,350 |
| 1/2 Page | $2,475 | $2,475 |
| 1/4 Page | $1,240 | - |
* All rates are net. *Six premium up front pages available as part of spreads.