Experience Columbia SC Advertising Programs
advertising rates & information
Insiders Guide | Website Advertising | eNewsletter
You want to inspire consumers to solidify travel plans and book their adventure - Combining the power of print and digital advertising does just that. Interested travelers will get the clean, vivid imagery and newsstand magazine feel of the Experience Columbia Insider's Guide; packed with immersive story telling and colorful photos rounded out by engaging digital content that lives on ExperienceColumbiaSC.com
guide distribution of 100,000 copies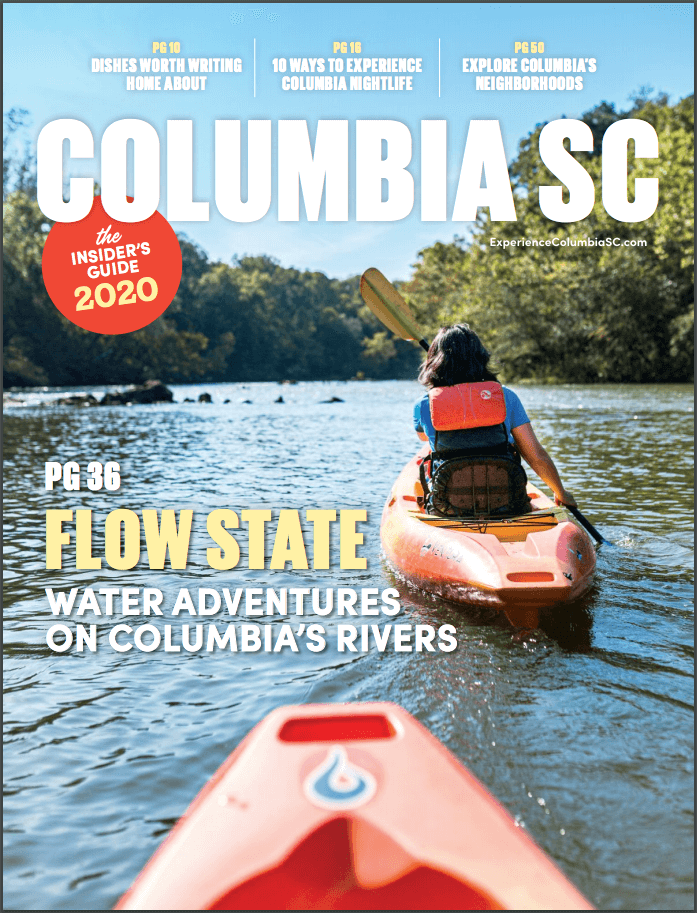 Experience Columbia Insider's Guide
Digital media impacts the way we live and work. From simple household tasks to the way professionals conduct business, there has been a drastic shift in routine. While on the surface level it may seem as if screens control our daily lives, it's important to remember the power of print and how it complements your digital and omni-channel marketing efforts. The statistics show that consumers still enjoy taking time to flip through crisp pages of colorful images and engaging words that paint vivid pictures in readers' minds.
The Experience Columbia Insider's Guide provides potential travelers and in-market visitors with an all-encompassing guide for where to stay, where to go, and what to do in the Columbia, SC area. With a total combined print and digital reach of over 300,000 readers, the Insider's Guide serves as a go to resource for those looking for vacation inspiration.

Check out the 2020 guide at: bit.ly/2020InsidersGuide

With a variety of ad sizes and positions, there's an option for every budget.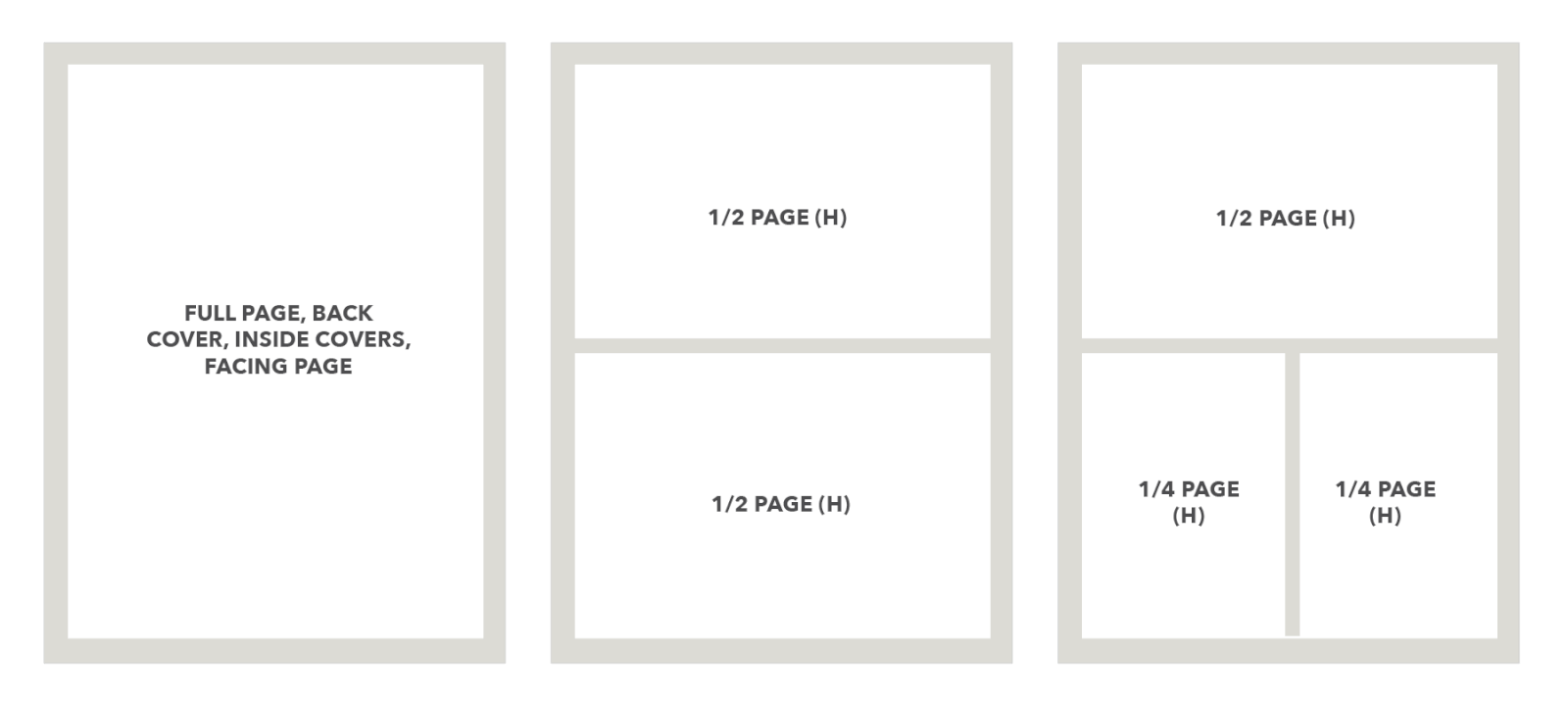 See table on bottom of page for full pricing
---
Digital Advertising
ExperienceColumbiaSC.com
With over 938,000 visits generating more than 2.5 million page views, ExperienceColumbiaSC.com is the first step in many prospective visitors' planning processes. What's more, 66% of the site visitors originate from out-of-market, providing an unbeatable opportunity to get your business in front of travelers.
Featured Business Listings
A listing gets top sort priority, giving greater visibility to a travel planner's search results with a Featured Listing presence, greatly increasing click through to its full profile and website. Listings are available on a rolling basis.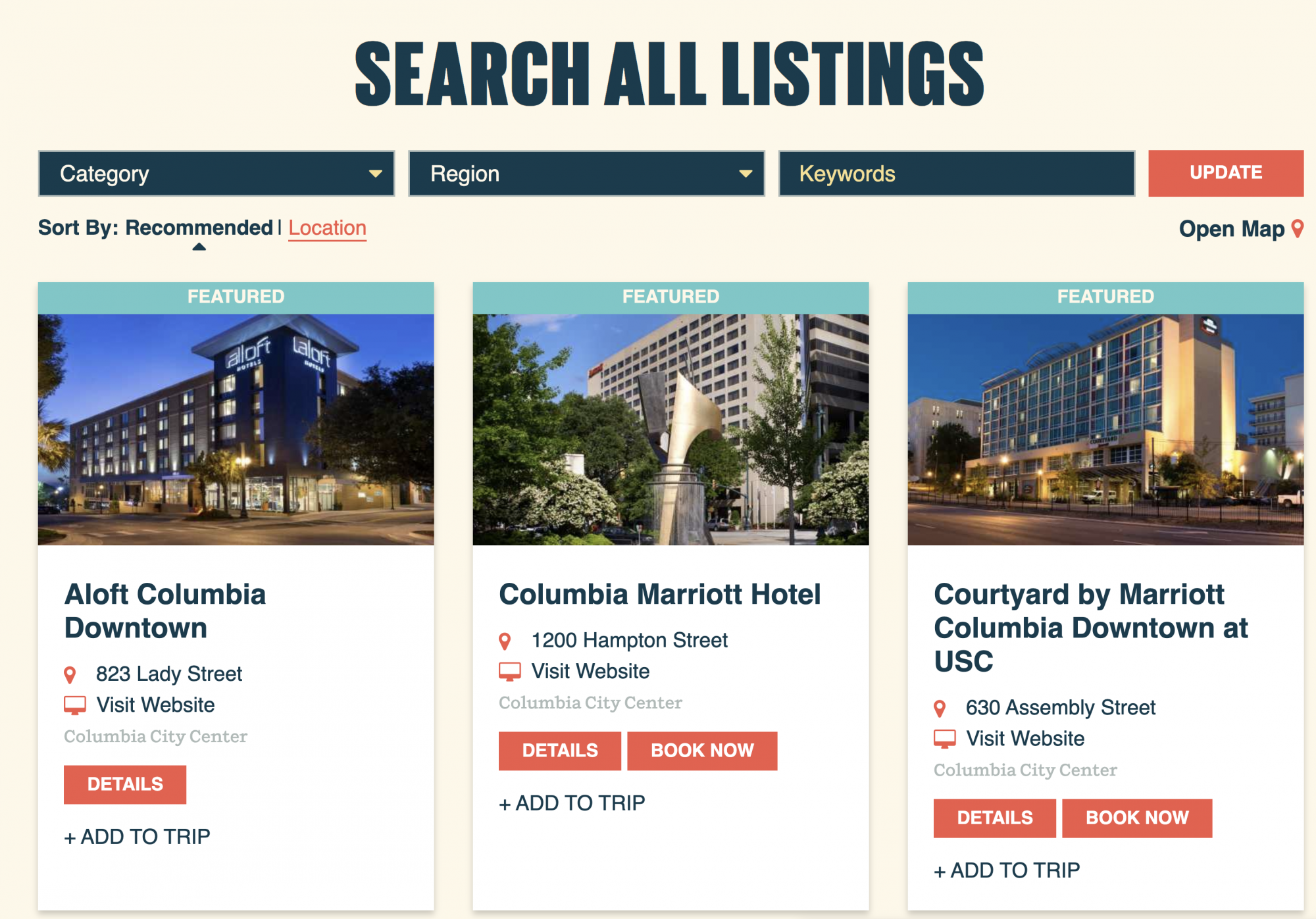 Featured Business Listings
---
Native Ads
Native Ads on ExperienceColumbiaSC.com build credibility and reinforce brand identity, encouraging potential consumers to take steps toward conversion. Leveraging ExperienceColumbiaSC.com's audiences allows you to target visitors who have shown an interest in visiting Columbia and direct clicks to the corresponding page of interest on your website. You supply images and text, we strategically design and place your ads to drive new traffic to your site.

Native Ads on ExperienceColumbiaSC.com
---
Email Marketing
eNewsletters create and build relationships with prospective visitors and local residents. By advertising in Experience Columbia's monthly eNewsletter or sending out a custom, co-branded email, you get access to Experience Columbia's 8,500 subscribers who have already expressed an interest in visiting Columbia, SC. Our responsive eNewsletter design allows for seamless access across mobile, tablet, and desktop display.

contact us
Director, Business Development
Inside Sales Representative
for materials specifications:
1(800)-444-8768
materials@maddenmedia.com
Sign Up Now
Program Rates & Deadlines
Guide Ad Sign Up By:

September 4th, 2020

Guide Materials Due:

September 10th, 2020

Guide Launches:

January 4th, 2021

Digital Advertising:

Throughout 2020/2021
Standard Positions
Premium Positions
Business Listings
Native Ads
Monthly eNewlsetter
| Standard Guide Position | Rate |
| --- | --- |
| 2-Page Spread | $9,500 |
| Full Page | $4,000 |
| Half Page | $2,500 |
| Quarter Page | $1,500 |
* Information is subject to change