St. Louis – Remarketing Display Ad Co-Op – ExploreStLouis.com
advertising rates & information
Sponsored by Explore St. Louis
Marketing ads, designed by our creative experts, send visitors to your site by utilizing Explore St. Louis's pool of past site visitors. This pool of prospective visitors have already shown interest in a St. Louis vacation; your ads bring that desire top-of-mind and encourage them to convert.
remarketing campaigns see a 4x lower cost-per-acquisition compared to standard display targeting options [google]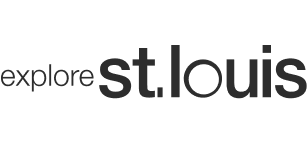 How it works
Interested travelers visit Explore St. Louis' website.
After leaving, Madden strategically places your ads so that they are seen while the user browses the web.
These ads are designed to encourage the user to click them.
When your ad is clicked, it takes them directly to your website.
Launch Timing:
Campaign will launch 4 weeks after contract is signed.
---
By using the remarketing banner ads, hotel partners will see direct traffic to their site from previous visitor's to ExploreStLouis.com as well as specific look-a-like audiences.
---
Partner's ads for the Explore St. Louis Remarketing Co-op must use the specified design template. Campaign landing pages need to include the Explore St. Louis logo at 1.50" width and a link back to explorestlouis.com. Remarketing Ads and Landing Pages are subject to approval by Explore St. Louis and Madden Media. The logo and usage guidelines may be downloaded here: https://explorestlouis.com/partners/logo-usage-guidelines/
contact us
Director of Business Development
for materials specifications:
1(800)-444-8768
materials@maddenmedia.com
Sign Up Now
Program Rates & Deadlines
Campaign Dates: July 2020- June 2021:

Materials Due 3 weeks prior to campaign launch
Explore St. Louis Remarketing Display Ad Co-Op
| Packages | Details | Pricing |
| --- | --- | --- |
| Discover | 700,00 Impressions, 3 months | $3,500 |
| Explore | 1,100,000 Impressions, 4 months | $5,000 |
| Journey | 1,750,000 Impressions, 6 months | $7,500 |