VISIT FLORIDA Visitor Profile Cooperative Campaign
advertising rates & information
Understanding who a destination's visitors are helps guide marketing decisions
Your Visitor Profile gives deeper insights than can be achieved through standard intercept studies and reveals data such as visitor volumes, profiles source markets, audience affinities, demographics, travel party size, average expenditures, category of expenditures, and answers to trip planning questions.
this co-op utilizes the mobile location data aggregator, ubermedia, to develop a visitor profile.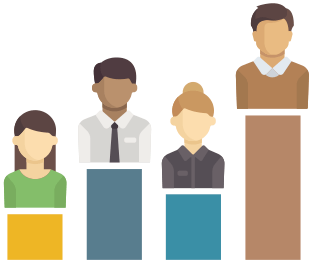 WHAT'S IN IT FOR YOU?
Learn more about who is visiting your destination, attraction, or lodging. By knowing who visits, you can build like-audiences for future marketing initiatives.
Geographic focus. Only receive data about travelers who visit your destination.
Four Key Reports. Deliverables include Visitor Origin, Demographic, Zero Point, and Audience Affinity reports.
HOW IT WORKS
A polygon is drawn around your geographic location
UberMedia tracks users who enter the polygon via IP targeting
A report is built based on known data about those IP addresses
Your custom report includes visitor volumes, profiles source marketings, demographics, category of expenditures, and more
contact us
Director, Business Development
Director, Business Development
for materials specifications:
1(800)-444-8768
materials@maddenmedia.com
Sign Up Now
Program Rates & Deadlines
Sign Up By:

April 30, 2021

Campaign Timing:

June 2020 - July 2021

Launch Timing:

Custom data report will be ready approximately 4 weeks after contract is signed
| | Discover | Explore |
| --- | --- | --- |
| Package Total Net Cost | $6,885 | $9,180 |
| Destination Population | <150,000 | 150,000- 1 million |
* for destinations over 1 million in population or interest in competitive analysis, contact Danah or TJ.