Social
#getthe411
With ads and social management on platforms such as Facebook, Instagram, LinkedIn, Snapchat, and more, your team will never have to worry about your social presence.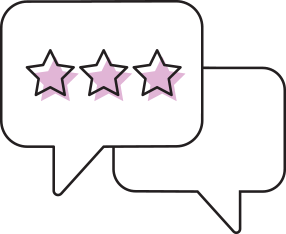 Chat with one of our representatives about your social efforts.

Facebook Ads
In users' feeds they see ads that speak to their interests, making the user more likely to click and connect with your website.

Remarketing Ads
Remarketing Ads allow you to remarket to previous site visitors while they are using Facebook and/or Instagram, inspiring potential travelers to more deeply consider staying and playing in your destination.

Facebook Instant Experiences
Facebook Instant Experiences are mobile interactive ads that include video and images that tilt, swipe, and scroll seamlessly.

Facebook Video
Facebook videos appear in the newsfeed, providing a more organic look and feel. Then your videos are linked back to your website.

LinkedIn InMail
InMail is sent as a direct message when members are logged in to the platform, so you can be sure your message will be seen.

User Generated Content
Get an authentic view of your destination through assets created by locals or visitors for use in your marketing materials.

Digital Management
Unicorns of the highest order, this team bringings together the latest in marketing technologies and digital advertising platforms to drive increase visitation and meetings.

Social Media Management
If you don't have the time or resources to spend posting and engaging with users, let us help maintain your social networks.

Creative
The creative team brings your message to life through any and all visual means—layout, art direction, video, illustration—to inspire engagement and influence attitudes.

Facebook Lead Generation
Using information that Facebook gathers from users' profiles, the lead form auto-populates, making it easy for users to submit.

LinkedIn Lead Generation
Gather leads for a meetings or economic development campaign by using pre-populated forms that are easy for members to fill out.

LinkedIn Sponsored Content
In the feed, LinkedIn Sponsored Content ads encourage users to click, sending them to your site to engage with your content.

Snapchat
Promote events in a unique way with Snapchat. Users in a geographic area can use the filter and share it with their followers.