Madden Media is excited to create a new program dedicated to Southern Arizona teachers. Through our many publications and support to clients, we work with travel writers from across the country. These voices are incredibly important to travelers to inspire them to visit new destinations and understand what traveling to those destinations is really like.
Why teachers? Well, we know teachers are great communicators and have skills that enable them to connect with students and adults alike. We also know how important travel is to education, discovery, and breaking down biases and stereotypes. Our belief is with your unique skills in communicating and introducing new ideas, you will be able to help our readers gather a new perspective of locations around the country. Beyond that, we love supporting the work that you do, and it's our way of saying "thank you" for your amazing efforts.

Authentic Storytelling
In our experience, readers crave authenticity. They want to feel like they are not being sold, but are instead seeing the world through someone else's eyes. One of the ways we do that is through authentic, inspirational travel-based storytelling. Research has proven that when people read first-person stories about travel, they're inspired and more likely to plan vacations of their own. With the summer and its travel possibilities nearly upon us, we would love to hear about your own travel adventures (and we can offer you $250 per accepted article).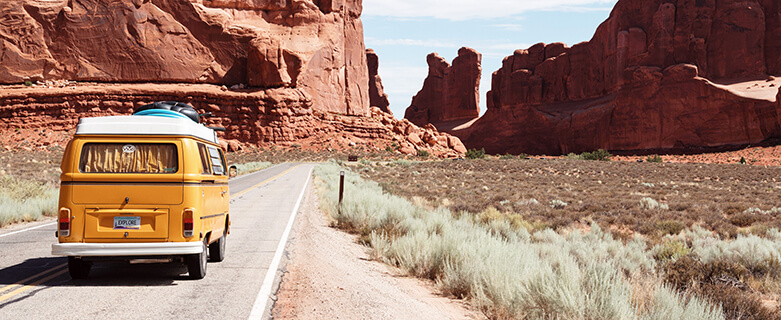 Don't worry if you're on a tight budget and don't have big travel plans. Many people think travel writers must head off to some exciting destination in far-off corners of the planet. The reality is, most travelers go places that are much closer to home. You are welcome to write about something fun that you do this summer right in Tucson and southern Arizona, or a past trip that took you to another part of the country. We love budget-friendly stories just as much as we love stories about all-out experiences, and our readers do, too.

Connect People to Places
At Madden, our mission is to connect people to places. As you read through the articles we write with our clients, you will see the individuals – the travelers, the makers, the places that make up a destination. These are the types of stories we want to work with you to write on our own digital travel sites: TucsonGuide.com, ValleyGuide.com, VacationistUSA.com, and VisitGayUSA.com.

To get a sense of what we produce, take a look at some of the exciting things to do in places where we have worked with travel writers and clients like St. Louis, Tampa Bay, Discover Southeast, Idaho Road Trips, Lake of the Ozarks, Omaha, Wyoming, Valdosta, and South Carolina.
Here's what we're looking for:

First, homework! Read our travel sites and the stories that we did with our clients to get a sense of our voice and the type of content that appeals to our audience. Be original; we do not need 100 stories about New Orleans. Your originality helps move you to the top of the list to be selected.

Second, you will write from a first-person perspective. Use active, colorful language to describe why you are traveling to your chosen destination, what happens there, what is seen, what is felt, etc. The reader should be able to imagine themselves in the destination with you. In general, we are looking for a positive tone, and want to feature things in a positive light. The story will be separated by subheads, typically three or four—you can determine where to put the breaks, or we will.

800-1200 words, approximately
First-person perspective
Descriptive, detail-filled, immersive writing – the reader should feel like they're on the journey with the writer
Include a catchy headline
Include subtitles for each section of the story
Include pictures, video, let us experience it alongside you
Optional: Provide a brief bio about you and where you have significant experience traveling or living for those not from southern Arizona
Optional: Your Facebook/Instagram Profile
Third, we will review the submissions provided and we will select those that fit within our editorial plan. For those selected, we will begin the editorial process with you. At the conclusion of which, we will publish your story to the selected platform and provide $250 payment to you as our newest published travel writer!
For those who would like, we will also add your bio and travel experience to our list of travel writers whom we contact when working with clients around the country.
Okay, some rules.
No plagiarism! Seems obvious, but you would be surprised. The articles you submit should also not be published anywhere else – other travel sites, blogs, etc. We want this to be original, authentic stories that help to tell the stories of destinations.
Let's Connect
Also, please make sure you are following our social media channels. We will be promoting your articles and those of your peers
Ready to Submit Your Story
Please click here and complete the following form!
Not sure if you are on the right track? Pitch us your idea in the form, and we will try to provide you feedback on whether it fits in our editorial plan.