Madden builds marketing campaigns that work in concert with communities and evolve destination marketing to destination management.
Why Sustainability Matters
Environmental stewardship isn't just the right thing to do. It matters to travelers.
When determining if they found a destination appealing, over 55% of respondents felt a destination's environmental stewardship and sustainability was important
Over 53% of respondents said a destination's commitment to sustainability and environmental stewardship always or sometimes mattered to them when deciding to visit
Evolve Destination Marketing to Destination Management
Tourism generates a collective impact, giving countless people jobs and creating revenue that boosts communities. To maximize this impact, destinations can evolve their destination marketing programs to incorporate destination management. A major part of this is driving sustainable tourism. It's vital for DMOs to drive visitations to their destinations, and by implementing sustainable tourism tactics, visitors make a positive impact.

Sustainable tourism helps DMOs drive visitations, bring the ideal type of visitors to their destination, and decrease the risk of potentially bringing too many people to their communities. This destination management approach leads us to emphasize protecting our clients' communities from overtourism, educating travelers, and building a sustainable destination marketing program that strikes a balance among all stakeholders.

As a full-service agency that cares deeply about our industry, Madden leads with responsible marketing for all client marketing efforts. The following examples show how implementing a sustainability focus into campaigns shows care for communities, educates travelers, and protects the environment. Additionally, this approach more effectively compels visitations and maximize the collective impact of tourism.
Safeguard Fragile Natural Assets
Idaho is a destination flush with natural assets and outdoor recreation experiences. The pandemic brought a high volume of visitors to the state. This outlier in visitation volume threatened to exacerbate staff and resources at state and federal lands.

As Visit Idaho's agency of record, we developed a marketing campaign in partnership with Idaho Fish & Game and Idaho State Parks & Recreation, encouraging residents and visitors to recreate responsibly and connecting them with key conservation information.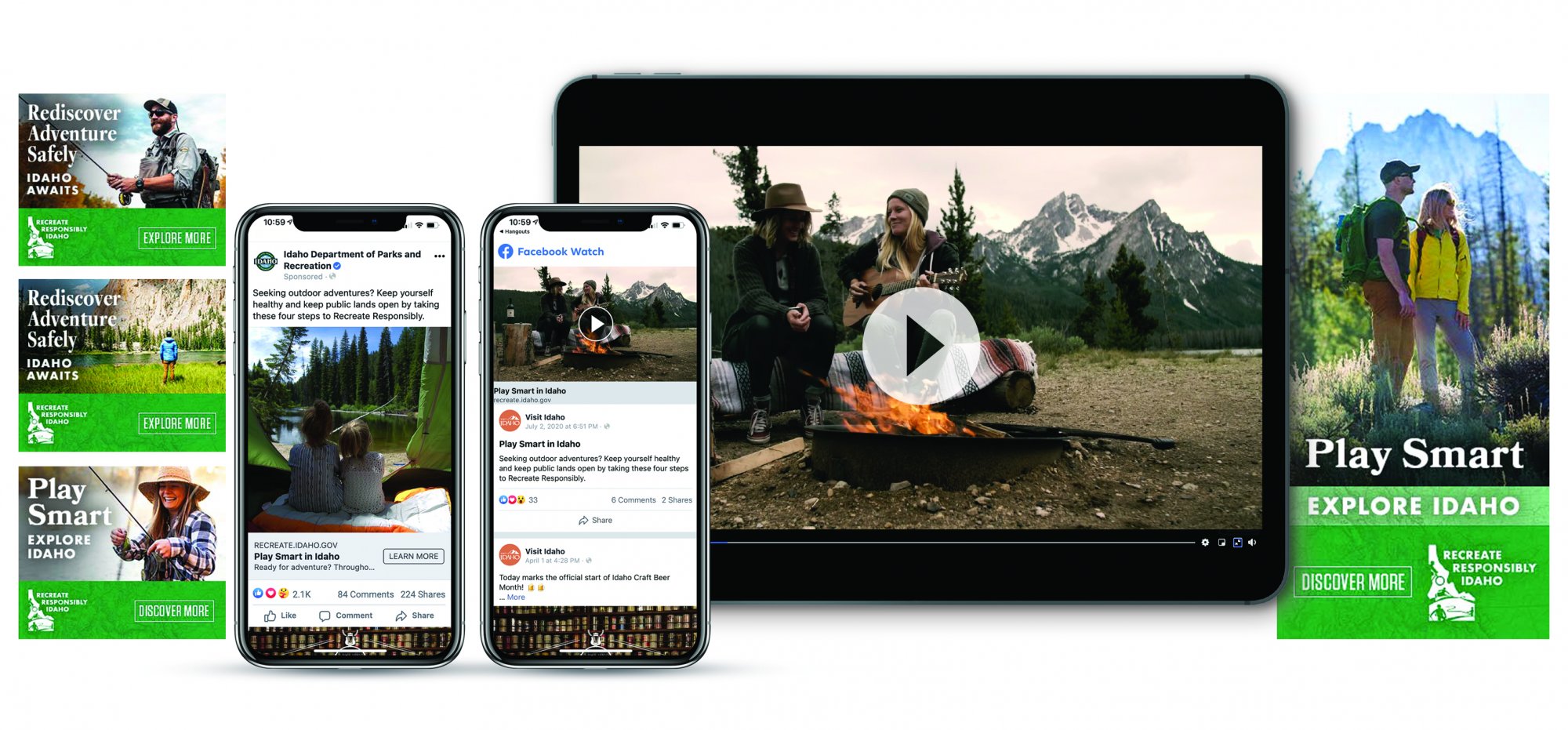 Practice Environmental Stewardship
Discover Crystal River is home to manatees, an amazing, yet fragile natural asset. We created new ad designs and messaging that highlighted the picturesque wetlands and the one-of-a-kind experience the destination offers—up-close manatee interactions. We developed storytelling that spotlighted "Swimming with Manatees" best practices and Discover Crystal River's sustainable ecotourism.

With conservation serving a key brand pillar of the campaign, Discover Crystal River's manatee community is stronger and healthier than ever. Surveys in the early 90s showed only 1,300 manatees left in the state. US Fish and Game estimates that population to be pushing over 6,500 today.
Cultivate Positive Visitor & Resident Experience
We worked with Carmel by-the-Sea to promote in-destination sustainability advocacy through the "Love Carmel Like a Local" campaign. We developed in-destination signage, including coasters and window clings for local businesses that featured environmentally-friendly messaging.

The campaign led to cleaner beaches and streets—improving the destination experience for visitors and residents. This result helps improve resident sentiment and build brand loyalty from tourists, building a strong relationship between Visit Carmel and its local stakeholders.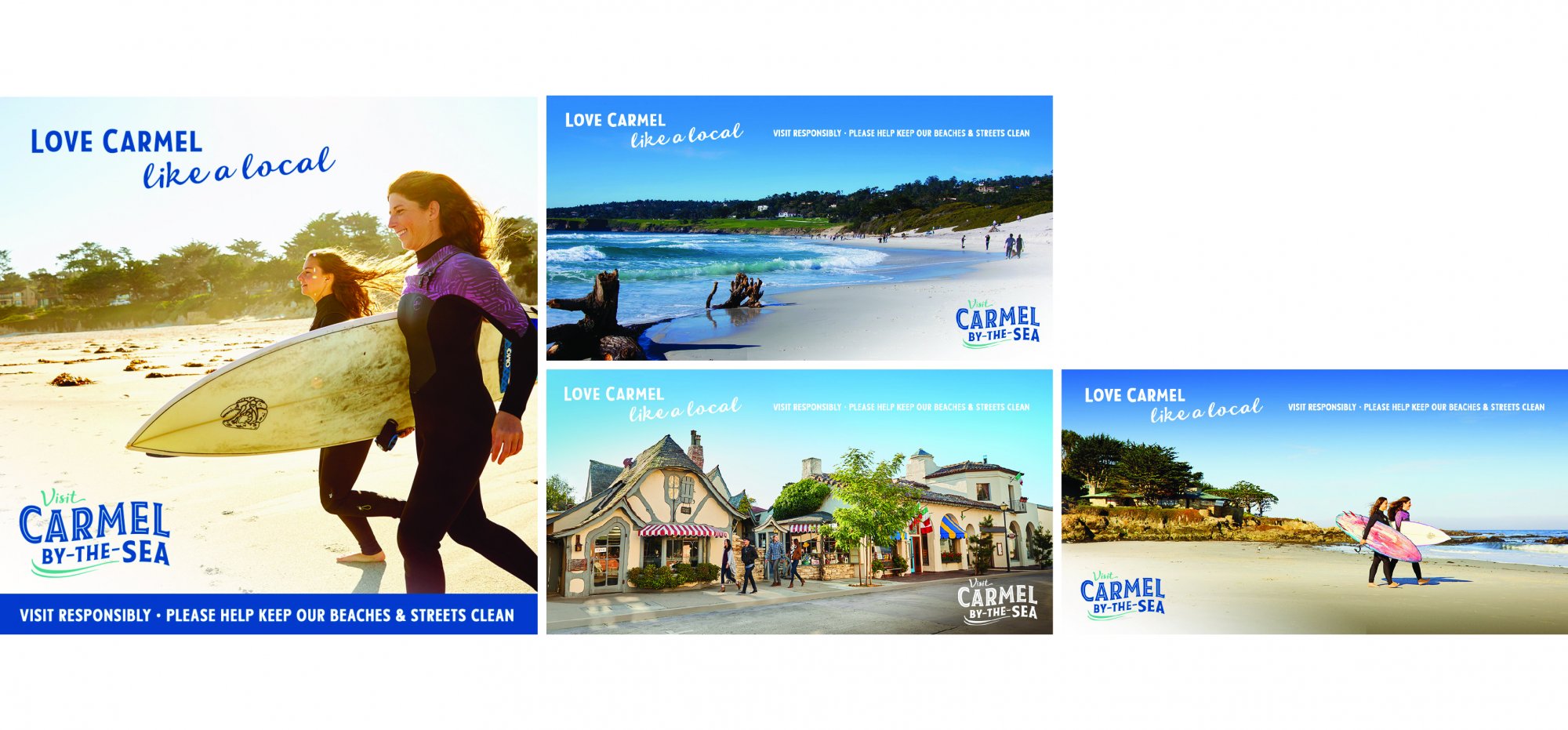 Responsible Marketing
It's vital for DMOs to start investing a dedicated percentage of budget to sustainability-focused marketing efforts. From educational messages about how best to protect a destination's fragile ecosystem to storytelling that highlights responsible ways to visit to measurement programs that integrate real-time visitation data to prevent overtourism, there are many ways DMOs can promote and generate sustainable tourism.
Reach out to Madden today to learn how you can integrate sustainability into your brand campaign.