Case Study:
Visit Cheyenne Dallas Fort Worth Activation
Details
Role
Marketing Partner
Client
Visit Cheyenne
Deliverables
Activation Planning and Execution
Digital Marketing
Landing Page Development
PR and Media Relations
Objective
1. Build brand awareness in key target market 2. Develop an activation that embodies Visit Cheyenne brand 3. Generate leads in-person and drive users to sweepstake landing page 4. Build relationships with key regional and travel media
Situation
Visit Cheyenne wanted to grow their brand awareness in an engaged target market. Identifying strong growth in web traffic and visitations from the Dallas-Fort Worth DMA, Madden, and Visit Cheyenne planned a three-day activation in the market.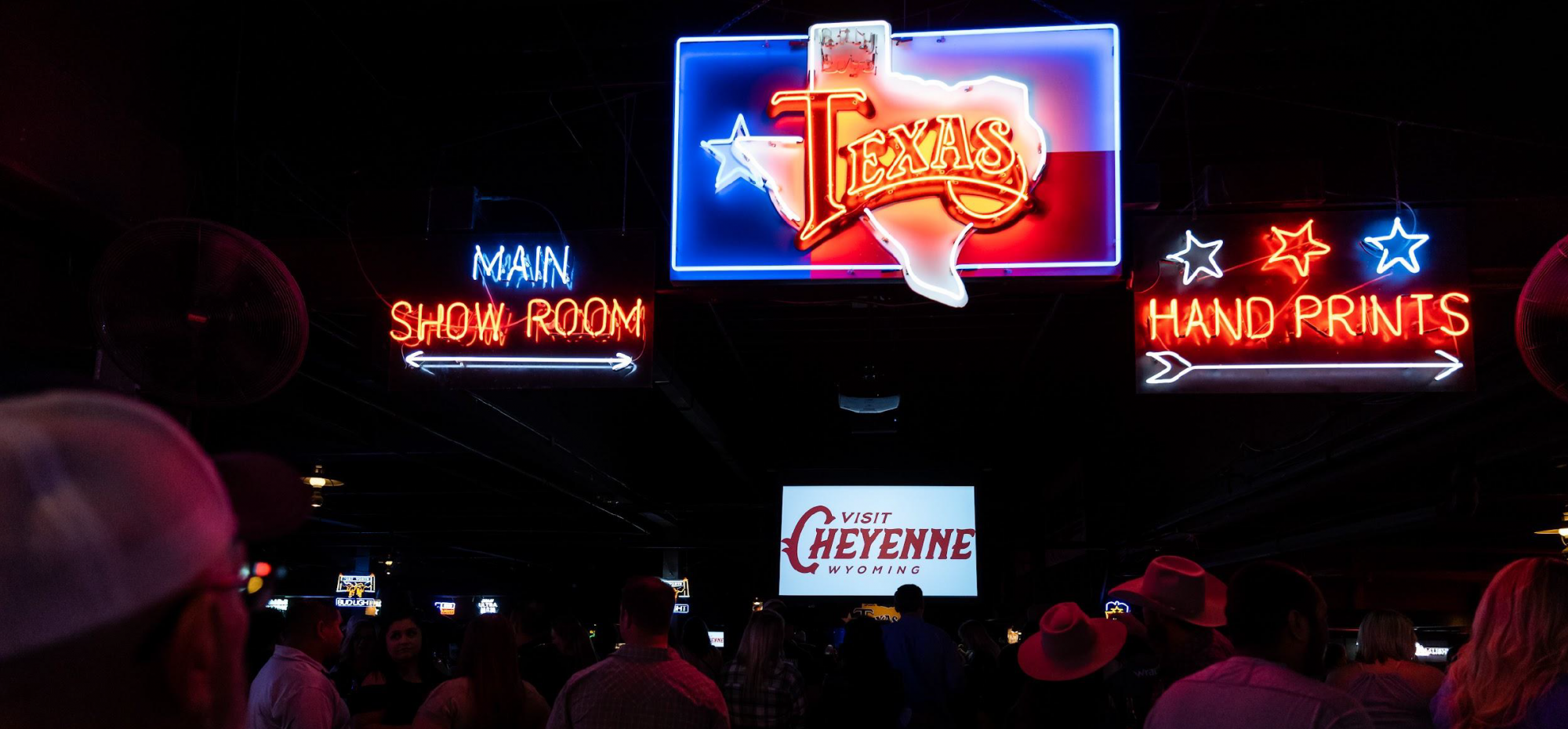 Approach
We orchestrated an in-market activation alongside high-trafficked events during the American Rodeo at the historic Fort Worth Stockyards. This included two in-person activations at Billy Bob's Texas, encouraging sweepstake signups and utilizing Cheyenne ambassadors to speak with potential visitors. These two nights were coupled with an intimate, yet casual PR event with vetted media at the Woodshed Smokehouse.
The three-day activation included

- Digital and traditional branded signage
- Autograph signing with Cheyenne local Professional Saddle Bronc rider Brody Cress,
- Live painting from Cheyenne local artist and Madden Media Managing Creative Director, Bria Hammock
- Virtual Radio remote broadcast
- Distribution of branded merchandise
- Media luncheon with regional and travel media

We promoted the event through paid media, including paid social media, radio ads and sponsorship, broadcast TV ads, and geofencing around the American Rodeo area and the Houston Stock Show. These tactics promoted the activation and drove people to a sweepstake landing page to generate leads by offering a free trip to Cheyenne.
Results
Through our efforts, we saw strong results from the campaign including a 179% increase in DMA traffic from the previous year with over 3,900 page views to the sweepstake landing page. Our digital tactics achieved over 27,000 clicks and we earned 350% goal achievement for video distribution. The activation generated nearly 6,000 sweepstakes signups, far surpassing Visit Cheyenne's original goal of 833 leads.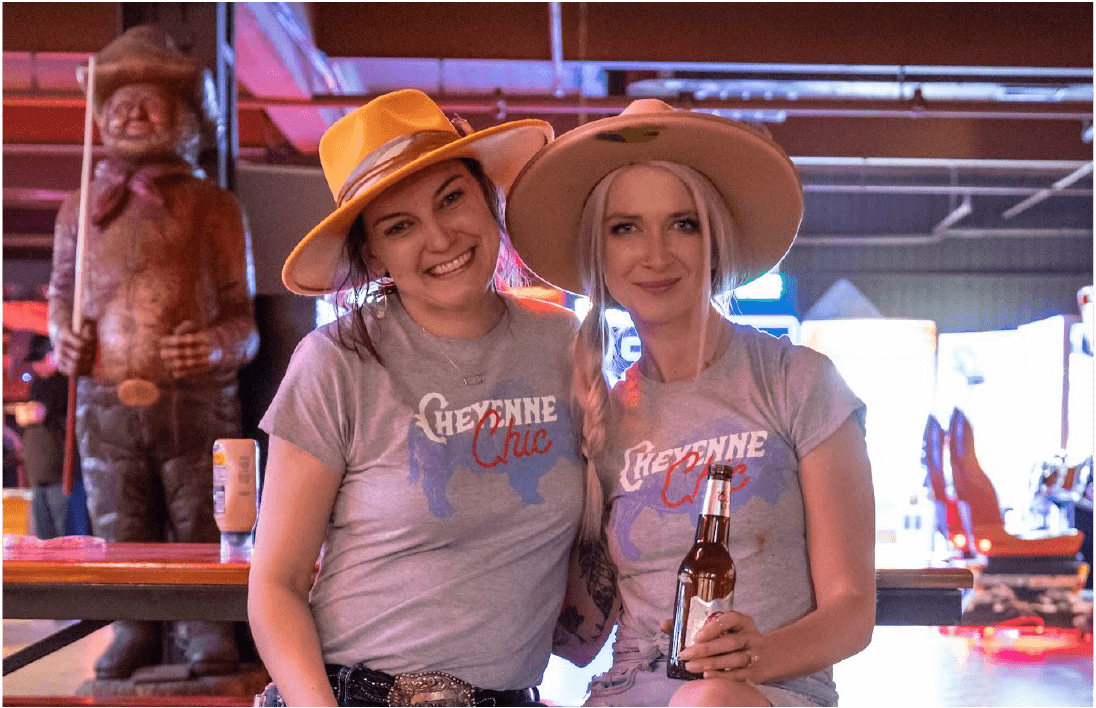 Read more about Madden's Media activations here.