visit port aransas
Margarita Madness
Situation
The pandemic caused many Texas businesses to close, and these restrictions were especially harmful to the bar and restaurant industry. In an effort to drive visitors and residents to local bars, Visit Port Aransas aimed to create an event similar to Shop Arounds and Restaurant Weeks. Working with Madden, the Visit Port Aransas team created a bracket-style Margarita Madness campaign.

The campaign would align with Port Aransas's image as a "salty" destination and the local culinary scene while creating a dynamic promotion of bars and restaurants. Visit Port Aransas developed the campaign to drive visitation to local culinary locations, increase traffic to the Visit Port Aransas website, and most importantly, emphasize Port Aransas' fun brand.

With public health restrictions being lifted and spring break coinciding with the shared cultural popularity of college basketball's March Madness tournament, Visit Port Aransas and Madden developed the campaign around a bracket-style contest that pitted 16 local bars' best margaritas head-to-head in four rounds of public voting to crown the top Port Aransas margarita.
Approach
Visit Port Aransas began by working with its local partners to identify a promotional campaign that would work for everyone. Madden and Visit Port Aransas planned the contest using insights about people's interest in college basketball's March Madness, the timing of which corresponded with spring break and loosening public health measures. Margaritas became the focus as the item every partner had on the menu with their own unique spin. Additionally, Texas Monthly recently named margaritas the "unofficial libation of Texas."

Visit Port Aransas, created contest posters for each round, "I Voted" stickers, color-changing cups featuring a QR code voting link, a trophy plaque, and a tournament winner vinyl banner. Creative work was also developed for social media promotion in the form of Rounds 1–4 advancement graphics, interactive polls, and menu pairings. Madden created the campaign branding and custom logo to promote the competition. The campaign was driven by organic and earned social media posts on Facebook, Twitter, and Instagram. This included the use of static photo feed posts, video posts, Instagram Reels, and interactive stories on Facebook and Instagram.
Results
KPIs for this campaign included the number of emails collected through voting (consumers were required to submit their email to vote) and traffic to the Margarita Madness landing page. Visit Port Aransas also collected partner feedback for qualitative results.

Visit Port Aransas collected 1,142 emails and a total of 235,435 votes were cast through all four rounds. The campaign increased traffic to local bars and restaurants, with partners also saying they "ran out of ingredients the weekend of the first round" and "sold more margaritas than in the restaurant's history."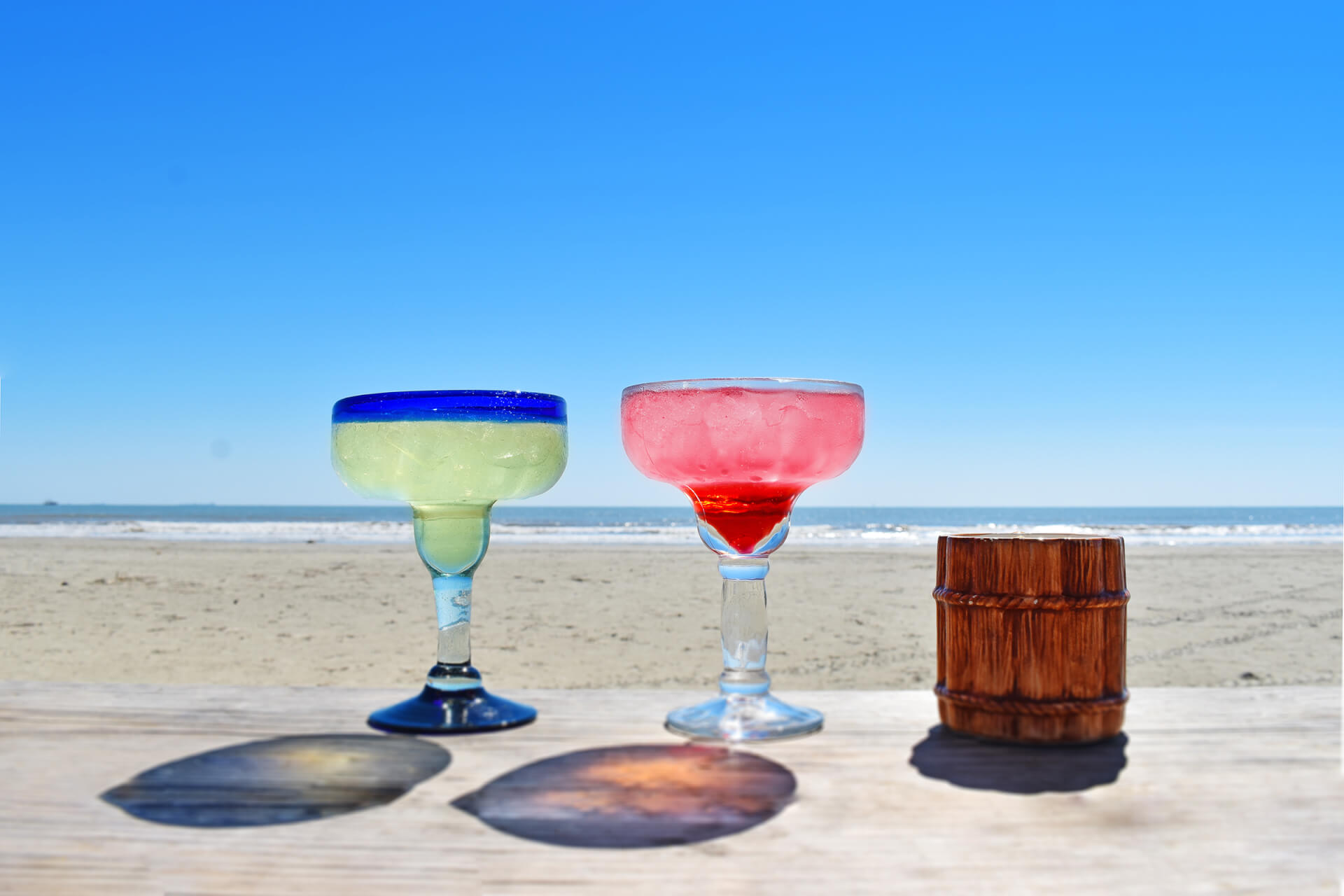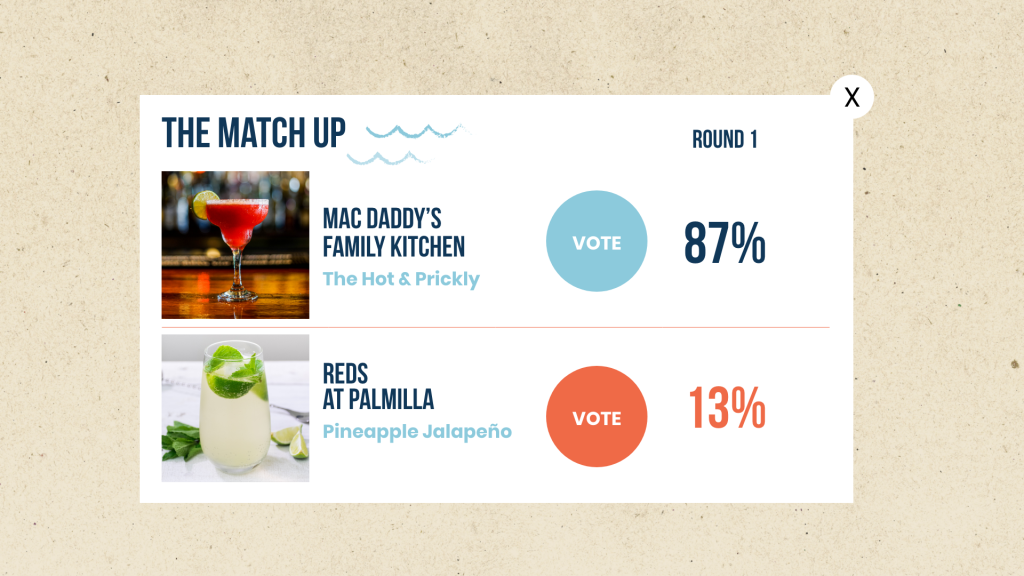 Margarita Madness took home a Bronze HSMAI Adrian Award in the Contest/Sweepstakes category.