 willamette valley
Rebrand and Campaign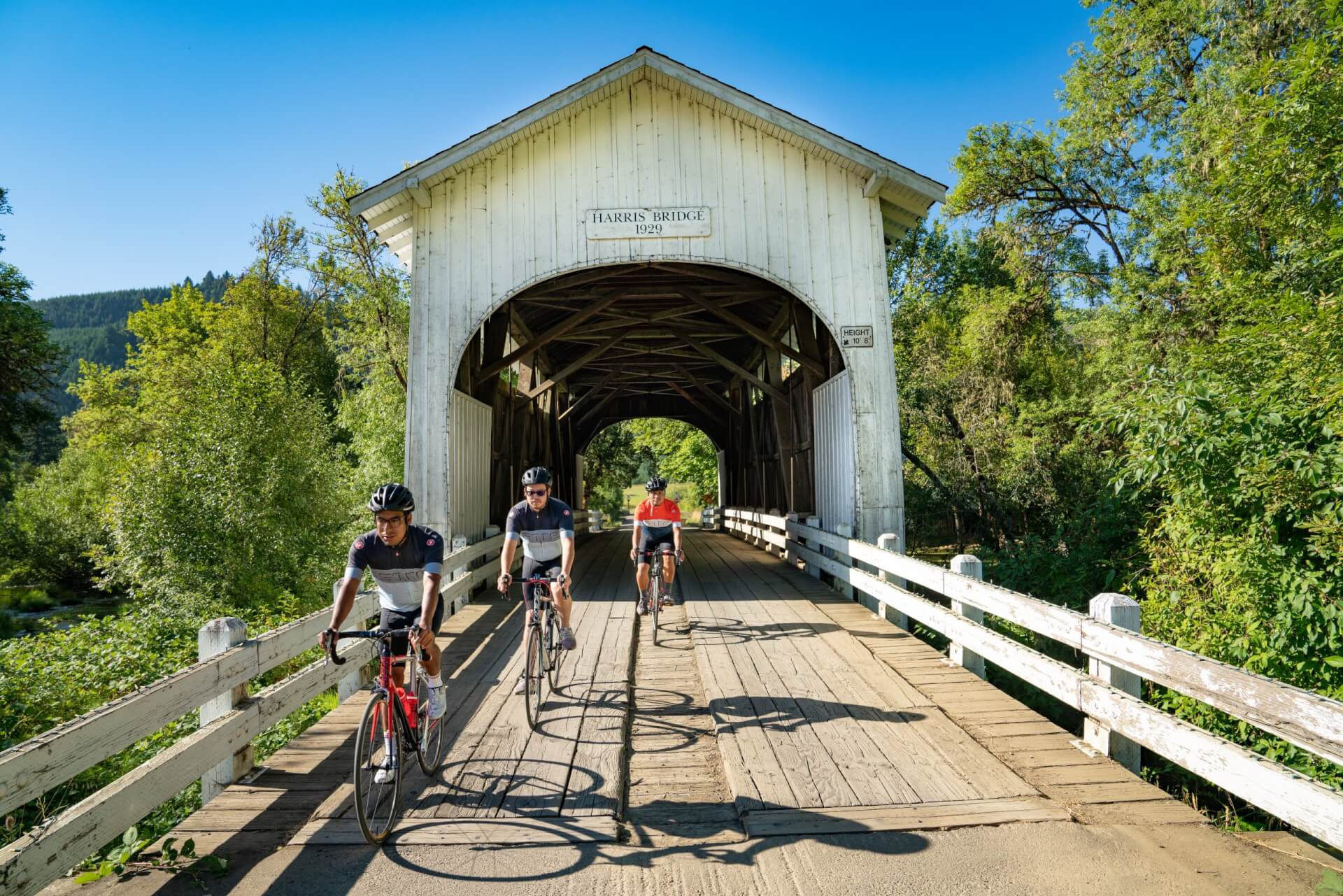 Situation
Willamette Valley is well-known for its wine, but the Willamette Valley Visitors Association (WVVA) wanted travelers to know about the destination's other experiences and natural assets. Collaborating with WVVA, Madden developed a new destination brand and deployed an integrated marketing campaign to differentiate the DMO from local partners and competitors and embody all of the destination's attributes, not solely wine.
Results
Improvements to both their website user experience, speed, and content, coupled with an enhanced paid media strategy, led to increased website engagement across nearly all measures. We saw visitor guide requests increase 546% YOY for the 3rd and 4th quarters, and a consistent 100+% increase in referral activity to partner DMOs.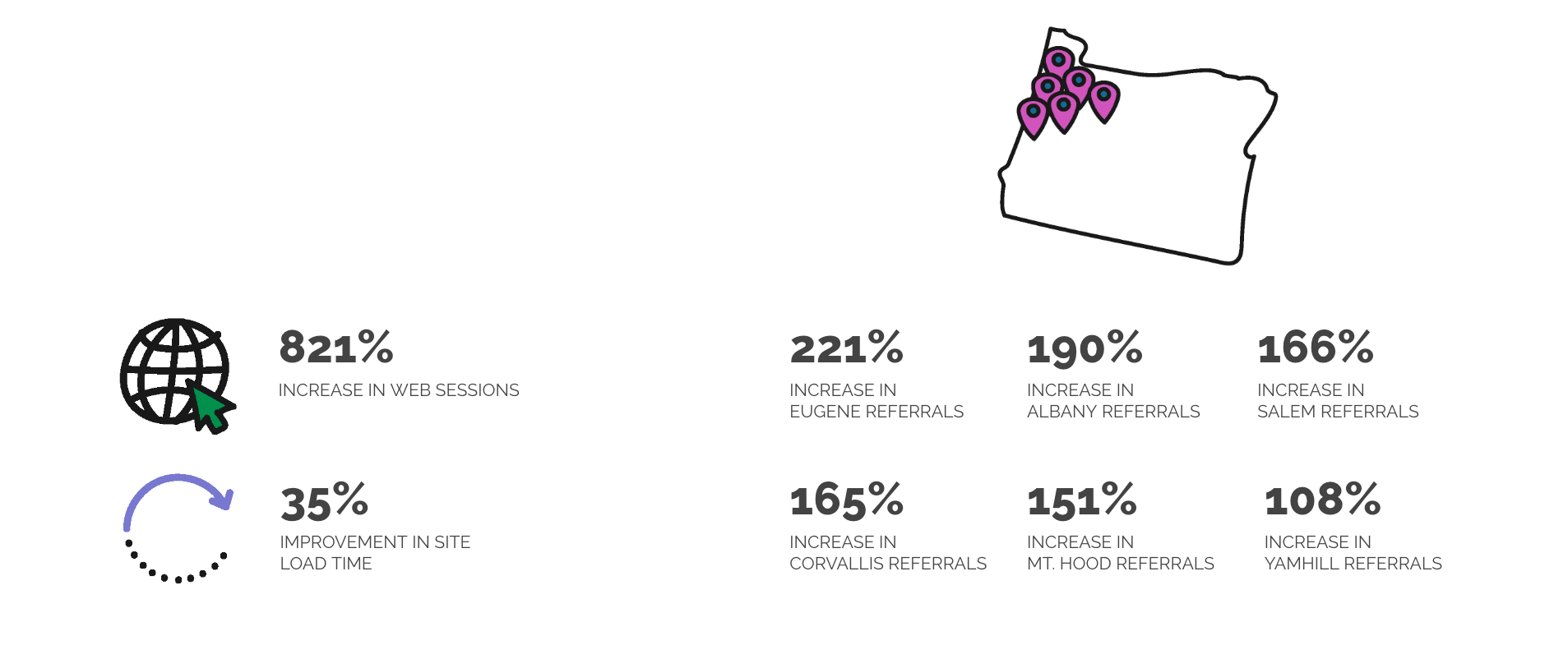 Rebrand
Conducting stakeholder interviews and analyzing mobile device data, we identified the top traveler experiences the WVVA brand should embody—wine, agritourism, outdoors and nature, sports and recreation, and artisan-made products. We distilled these insights into a new, unique brand strategy and position.

This new strategy was brought to life with a look and feel that captured natural beauty and handcrafted style with a proudly unpretentious personality. We created a new identity that established the brand as "Rooted in Agriculture," "Handcrafted," "Sophisticated," and "Natural Beauty" with a new logo, colors, typography, and messaging. Following brand development, we redesigned and enhanced the website to improve site performance and streamline user experience.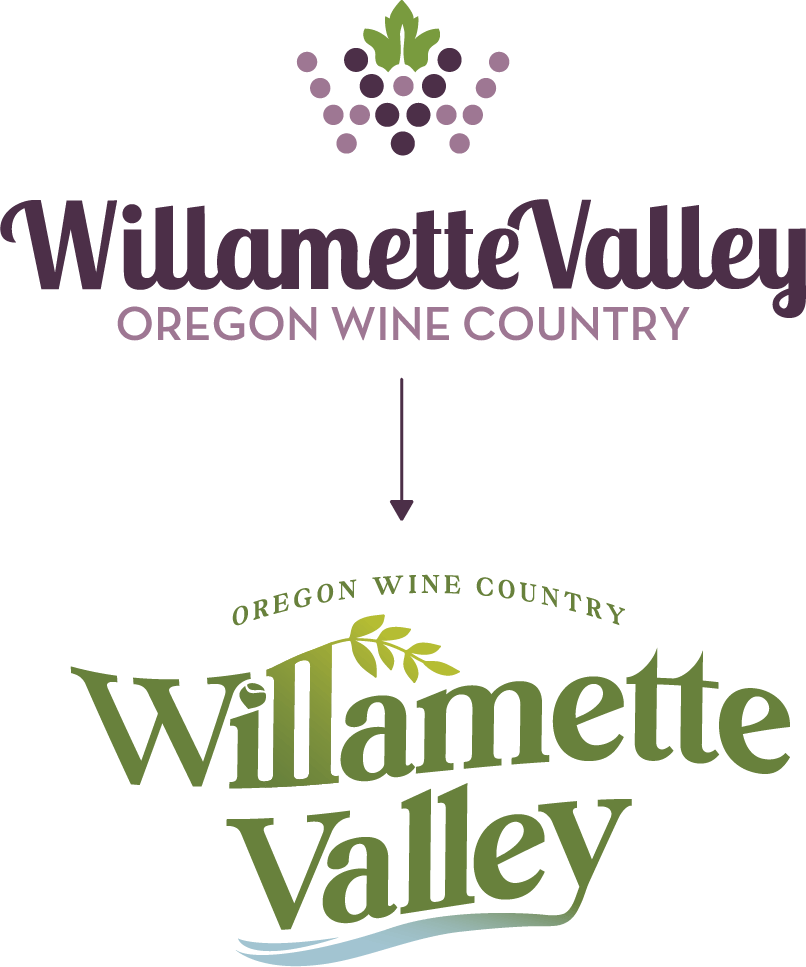 Brand Activation
To help launch their new brand, we developed an omnichannel media plan for WVVA to showcase their new identity and spread awareness of all of the great experiences the destination offers. As part of this media plan, we developed an in-market activation at a farmer's market in Seattle, a top drive market. The booth was decorated with Willamette Valley branding and featured samples from the top artisanal, independent food shop partners in the destination. In addition, we geofenced the farmer's market, which allowed us to serve remarketing ads to people who visited. The event raised awareness of the Willamette Valley brand and reinforced its brand pillars of agritourism and artisanal shops.

We also looked to deploy unique digital tactics—creating dynamic banner ads with MobileFuse. The banner ads dropped down to a full-screen interactive ad that featured both video and animation. The clickable map highlighted the different regions in Willamette Valley and gave descriptions and images of each.