Voyage is Madden's industry-leading destination intelligence platform. The data analysis tool enables DMOs to inform strategies, measure impact, and fulfill their fiduciary duty — all at an affordable cost.
enhance situational awareness
You already have a baseline understanding of your destination and your travelers, but Voyage can uncover new insights that change your team's mindset, such as revealing an origin market with a high average length of stay or a well-traveled point of interest that could lead to marketing opportunities.
evolve measurement
It is also vital for destinations to evolve their performance metrics beyond traditional key performance indicators. Your work is so much more than clicks and impressions. Voyage will help you shift towards measuring your key business objectives, such as visits from key markets and tourism-related revenue.

A custom data experience centered around your monthly reporting needs. Let us handle your reporting to allow you to focus more on strategy and big picture items.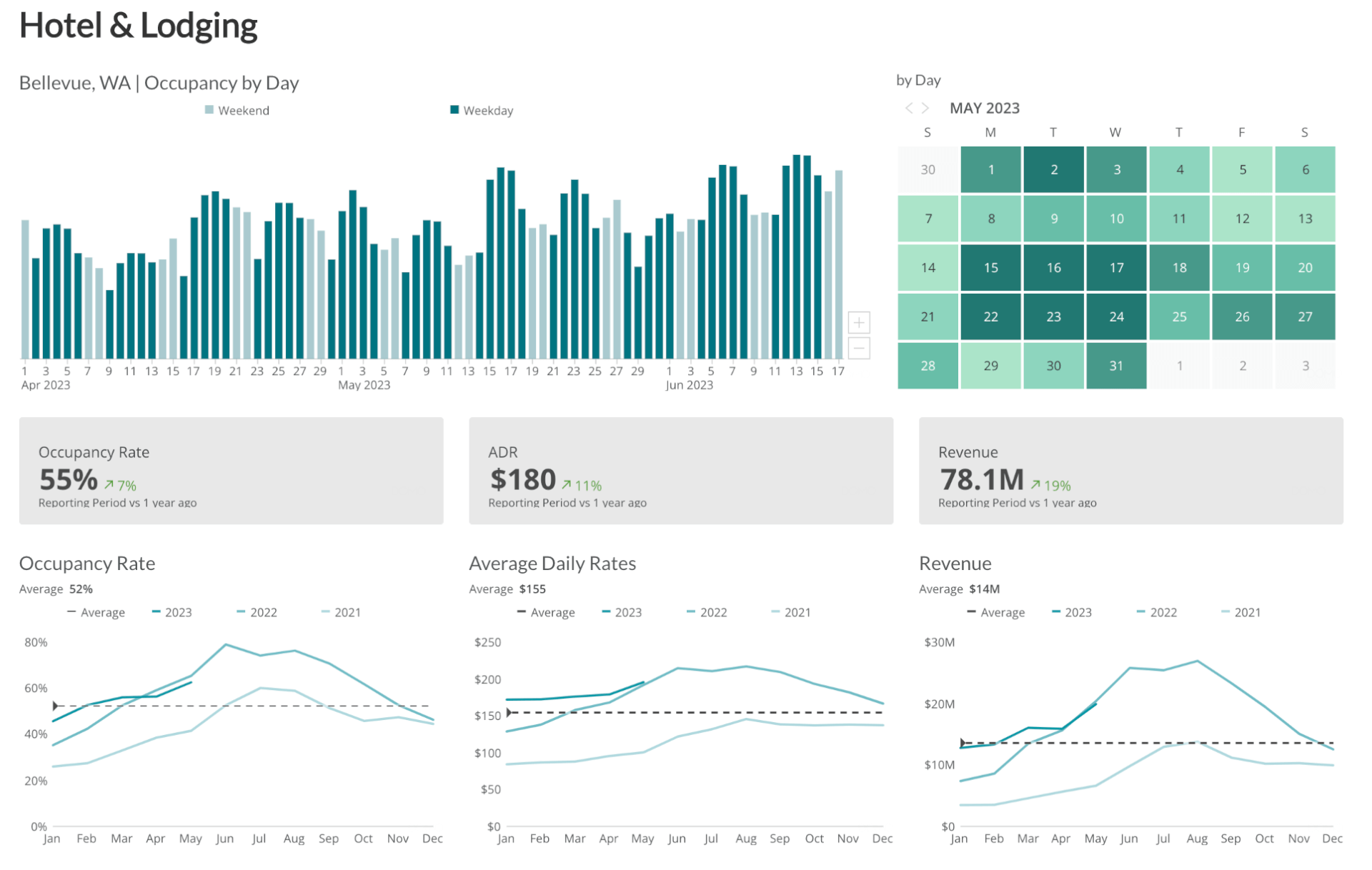 2
Visitation Intelligence
Powered by industry-leading location data services, certain questions about visitation are easier to answer.
Top origin markets
Traveler behavior
Point of interest report (with cross-visitation)
Opportunity markets




Analyze the overnight stays in your destination:
Integrated hotel lodging and short-term rental reports.
Subscription to Key Data, a data provider originally designed for property managers that is now able to provide leading insights for DMOs
.Analysis and communication of your hotel and lodging data on a monthly or quarterly basis.



Better understand how your paid, social, earned, and owned media channels are performing all in one place. By analyzing your media performance alongside visitation and lodging trends, we can make confident conclusions about ROI.
5
Competitive Intelligence
Compare your destination's paid media strategy and short-term rental markets in order to gain inspiration or provide confirmation that your tactics are outpacing your competitors!
Combining location data, lodging trends, event measurement, and visitor spending, we are able to piece together a fuller picture of the impact of visitors has on your economy.