Social Fidelity (So-Fi) Video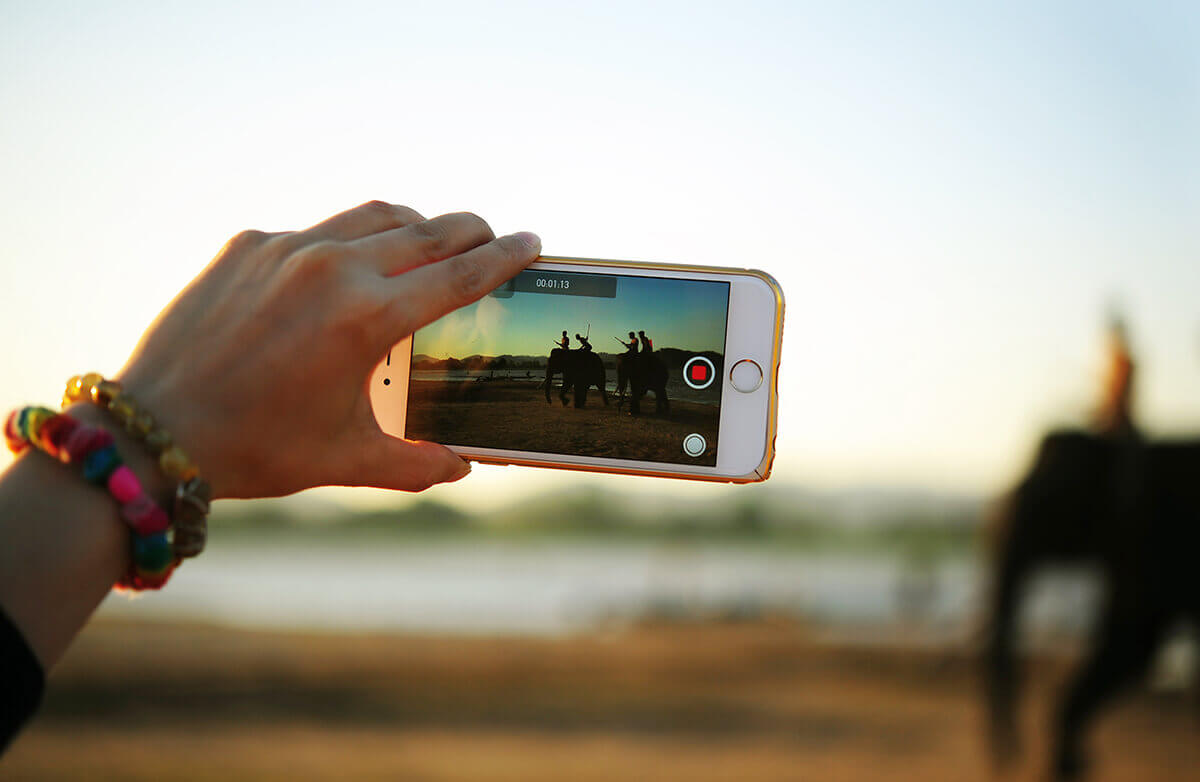 Get Real Reel: Harnessing Engaged Audiences for Video Storytelling
Have you chosen a place to eat from reading a Yelp review or a dishes photo? Have you watched a product unboxing on Youtube? Have you ever posted a product review or video on Amazon? Then you have consumed or created User Generated Content (UGC)!
This Article is User Generated Content
UGC is any kind of content created by users and is publically available. Why do you need it? If you have a web presence, chances are you already are utilizing some user generated content. Anything from articles and blogs, to tweets and videos. UGC is the new gold standard for marketing and is a modern requirement to engage the constantly connected, and research ready consumer. An engaged audience in-turn, becomes your contributors, adding and expanding your message and story.
So-Fi Video: A duet for your story and storytellers
Building brand equity demands authentic connection with your audience. Professionally polished videos are a huge benefit when needed, but there's another tool worth adding to your marketing toolbox: So-Fi Video. Simultaneously deepen connection with your audience and expand your video library. Content you can use cross platform. 
What is So-Fi Video?
Social-Fidelity Video—or So-Fi Video for short—is the Madden solution to  video User Generated Content.
With Madden's strategic expertise at your disposal, you decide on the shot-list, we distribute the campaign to soon-to-be videographers, and the project gets rolling!
How does So-Fi Video work?
With So-Fi Video, you'll invite your audience to shoot and share unscripted video of authentic interactions according to your shot-list. That doesn't mean chaos reigns. With Madden, you'll gain shared ownership of video assets in real time that you can approve and share instantly. Additionally, you'll get a professionally edited compilation video that shows off the cooperative result.
What are the benefits?
User Generated Content—first merely a "trendy new thing," is quickly becoming a staple marketing strategy, and for many good reasons. Top reasons to integrate UGC—especially So-Fi Video—are cost, time, authenticity, and engagement.
Cost:

So-Fi Video is far more budget-friendly than hiring professionals, which makes building and maintaining a strong library of assets more achievable. Especially when it comes to video, where professional production involves a whole team of crewmembers and editors, So-Fi Video is a major bargain.

Time:

So-Fi Video is simple. Photos are snapped, videos are shot, and the assets are shared with you. It can all take place within the span of a few minutes. Production for professional work involves planning, scheduling, filming, editing, and then sharing. Professional products can be awesome, but need time for proper execution. If you're looking for a wide range of assets in real-time, So-Fi Video is the way to go.

Authenticity:

Many brands heavily filter for tone, voice, and presentation. While the filter can yield a polished aura, there's an inherent separation because the realities of imperfection are washed away. Today's audiences know that and readily applaud #nofilter. Raw and imperfect = real and authentic.

Engagement:

So-Fi Video has benefits at the end of the campaign and along the journey. The end result is a fully stocked and up-to-the-minute library of assets. Along the way, the very people you're marketing to have invested in your brand. Not only have they noticed you, but they've endorsed you. There's a connection.
Get real reel
Absolutely, produce that once-a-year or once-a-season, professionally polished video showcasing your best angles. Also, start opening doors and lenses to authentic interaction between your brand and your audience.
Get rolling on So-Fi Video.