2022 Predictions Series: Responsibility Matters More than Ever
January 5, 2022
What is the role of the DMO in 2022? What should you do when driving visitations is no longer your main aim? Responsibility in destination marketing has never been more crucial than it is today, and DMOs must shift their marketing strategies to meet the moment.
DMOs are working within an environment with more conscientious consumers. They want to support brands that share their values, and they are putting more of an emphasis on companies' positions and initiatives on environment and social responsibility. We are seeing research from organizations like McKinsey that predict customers more heavily supporting brands that demonstrate care for all customers, employees, and shared causes. This creates opportunities for destinations to reach out to causes they care about and to create new partnerships.
We predict that responsible stances in three main areas, environment, diversity and inclusion, and privacy will dominate destination in the coming year.
Environmental Stewardship
With outdoor recreation seeing the greatest increase in the history of its measurement, there will be increasing calls for sustainable and regenerative tourism from residents and visitors alike. Using your marketing funnels and tools can help ensure your sustainability message is shared with your future visitors that welcomes them while also educating people on being good stewards of your community.
Idaho is a destination flush with natural assets and outdoor recreation experiences. The COVID-19 pandemic saw visitors flock to the state in high numbers as outdoor experiences because the most popular attraction. As Visit Idaho's agency of record, we developed a marketing campaign in partnership with Idaho Fish & Game and Idaho State Parks & Recreation, encouraging Idaho residents and visitors to recreate responsibly. The multi-channel campaign included sustainability messaging being served to target audiences and driving online users to a landing page with key information and resources about conservation and respectful use of Idaho's state and federal land.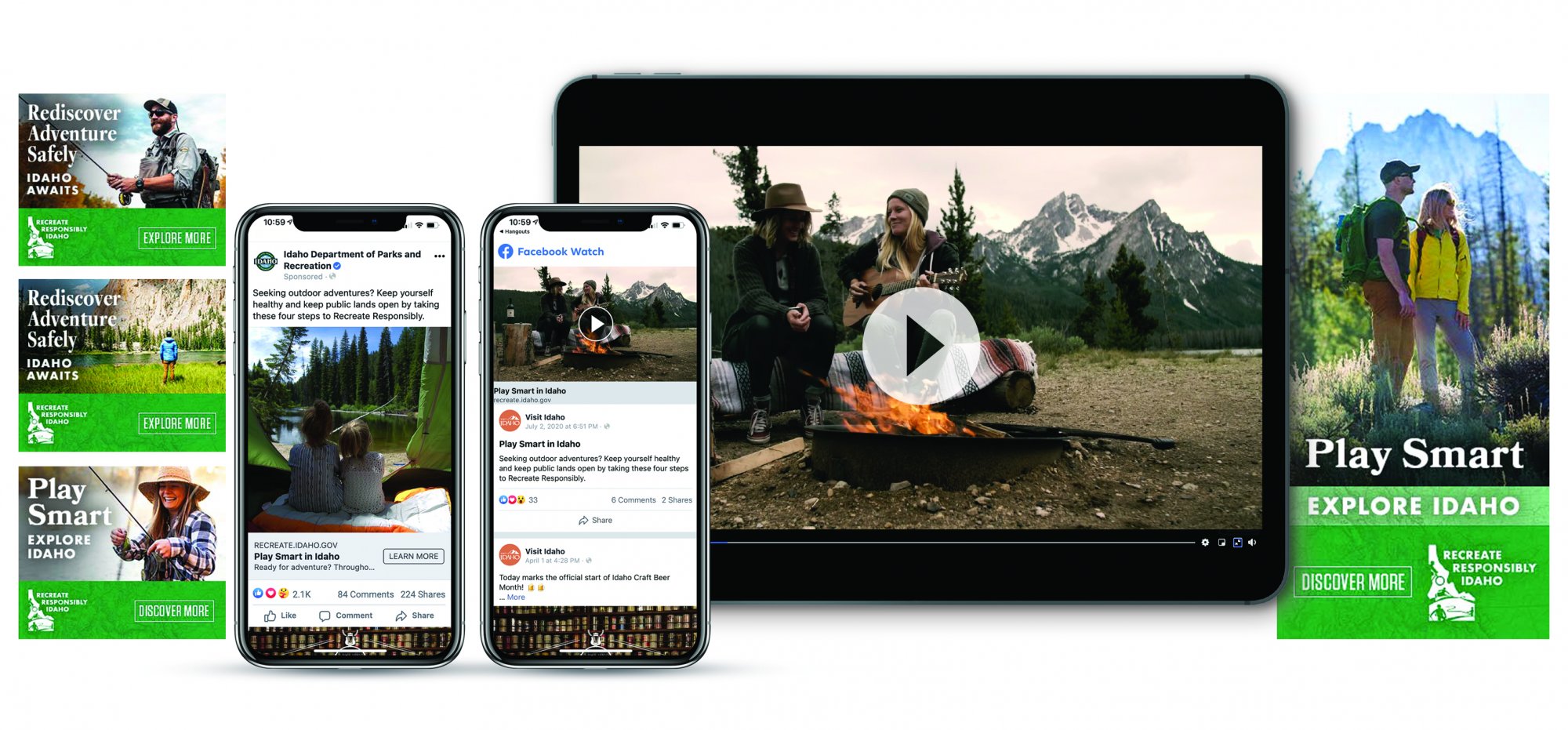 Diversity and Inclusion
This year, we predict there will be continued focus around diversity and inclusion, but that focus will expand beyond race and gender to include those with accessibility challenges. You should look to embrace representative storytelling within your creative and develop content that highlights the accessibility of your community.
Visit Mesa is a leader in this effort and it is time for more destinations to stop thinking purely about making their websites and marketing inclusive, and start looking for ways to make their destinations more inclusive. What we have seen over the past two years is that prior barriers to change are eroding and the expectation of speed to change is continuing to increase.
Consumer Privacy
Privacy and consumer control over their own digital content and their digital experience will continue to dominate investments made by the major brands and the news cycles. The collection of data, especially first-party data is going to continue to be important in understanding consumer behaviors and marketing towards your most valuable audiences. Doing so must be done transparently to provide a better user experience for your visitors.
While lead generation tactics are one way to gain these insights, user behavior on the website can inform recommendations through machine learning, such as the work we have done with Discover Atlanta. Another way to earn opt-in leads is through tactics that provide consumers with value or engaging experiences for their information, like this fall campaign we did with Visit Idaho.
More Predictions to Come
Be sure to keep an eye out for future blogs as we further explore each of these key concepts and trends, and follow us on Facebook and LinkedIn where we will be sharing more predictions for this year from our team.