Ask the Expert: Official Visitors Guides
August 13, 2020
The Madden team is no stranger to producing visitor guides. In fact, that's how we got our start in 1982. Over the 38 years we've been in business, we've finessed our ability to tell and showcase brand stories that inspire travelers to explore, work, and live in new destinations. We've produced more than 200 city, state, and regional guides for DMOs across the United States, including some pieces that have been in production with Madden for 25+ years.
Recently, two of our experts joined Solimar International's Chris Seek to chat about the role of visitor guides for destinations. You can check out the full interview with Ronda Thiem, SVP of Business Development, and Katy Spining, Content Strategist, HERE.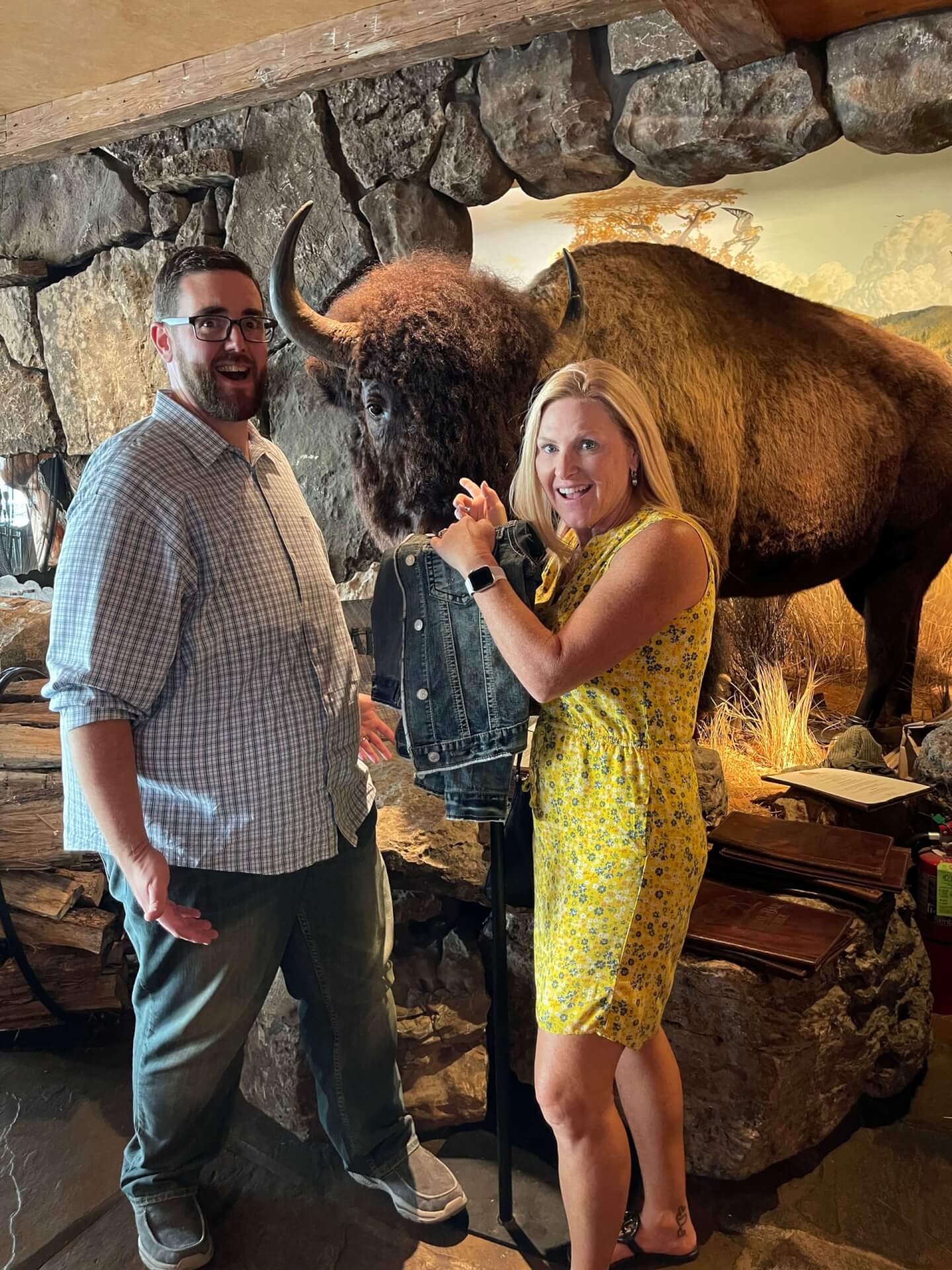 A few key takeaways from Ronda and Katy's session:
A good visitor guide uses authentic destination experiences to inspire travel amongst readers. You want the reader to feel as if he or she is there, in the destination, with the writer—using descriptive text and colorful imagery can help paint a more full picture.
It's very important that information is accurate and data-driven, pulling from what you know visitors want or need to know about your destination. Successful content plans are informed by digital analytics, building off of themes that perform well in other settings and responding to frequently asked questions and search terms.
Avoid filling your pages with blatant branding or marketing material. A good visitor guide should look like a component of your marketing materials, but it should not feel like a 40-page advertisement for your destination.
Typically, guides can be funded in three ways: advertising support, budget pays outright, or via sponsorship or grant funding. Our team has extensive experience working in all three situations and can help discuss which option is best for your destination.
The success of a visitor guide is often gauged through total distribution numbers, awards for content or creative, website visits, and economic impact.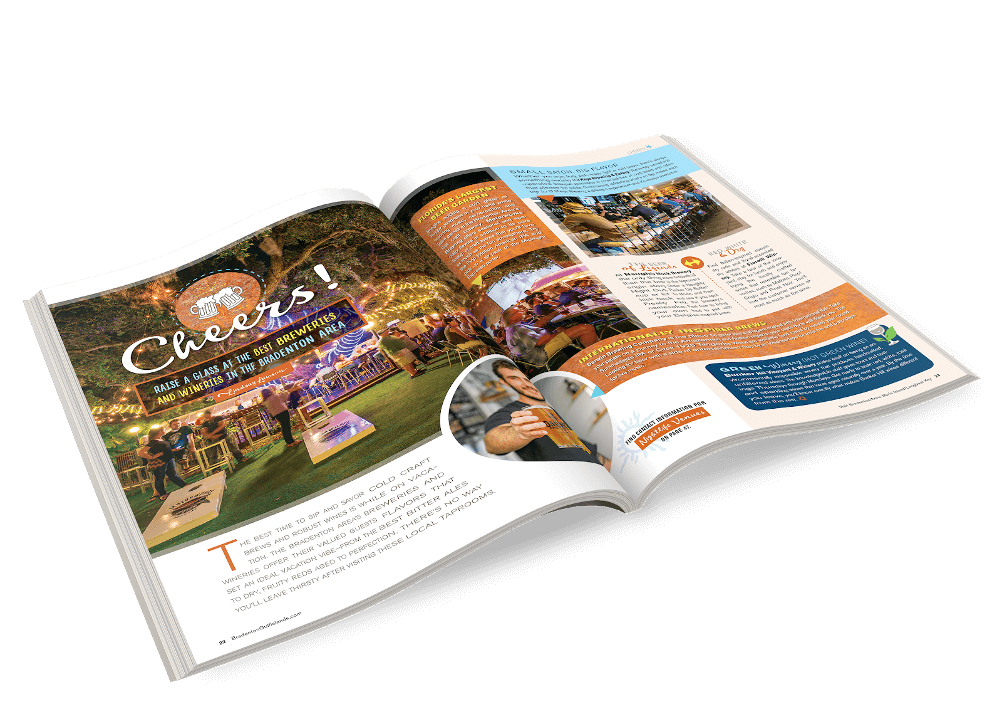 Creating Purposeful Print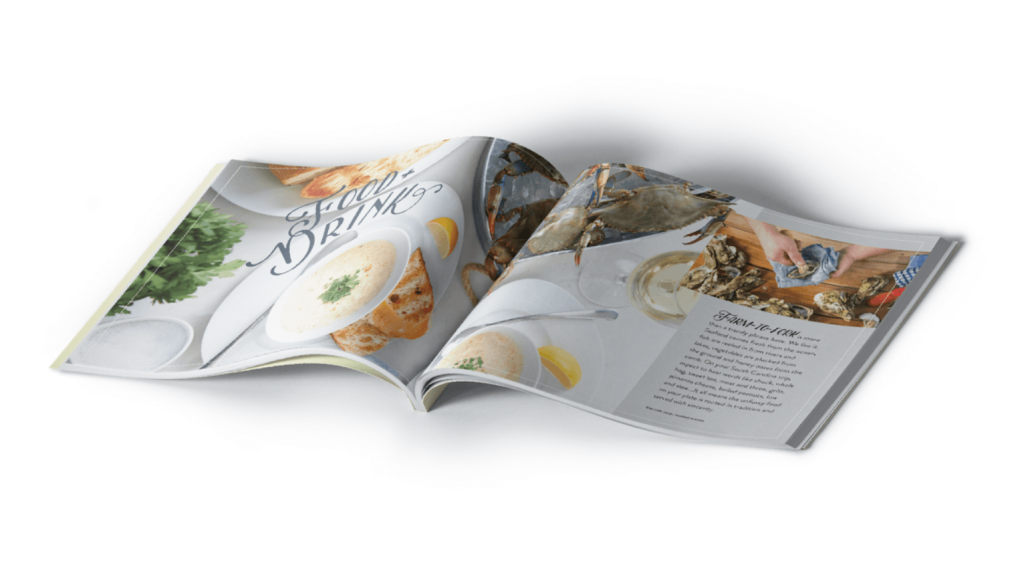 With budgets being watched closer than ever, it's vital that your organization is making smart decisions when it comes to print. We like to consider this purposeful print—ensuring that content is created and fine-tuned specifically for consumption in this medium. But that doesn't mean that a story created for your visitor guide should only be used in one format.
When transitioning your visitor guide content to digital, successful pieces do more than just a simple flipbook. Consider our content hubs, for example. With this digital integration, users find an interactive experience that is filled with engaging imagery and designed specifically for a website or mobile interaction.
The data analytics from your website can also help you understand how your viewers are using the guide: how long they interact with it and which pages are the most popular. When all is said and done, the goal should always be to reach the right visitor at the right time on the platform that is best suited for their current position in the consumer journey.