discover atlanta
DiscoverAtlanta.com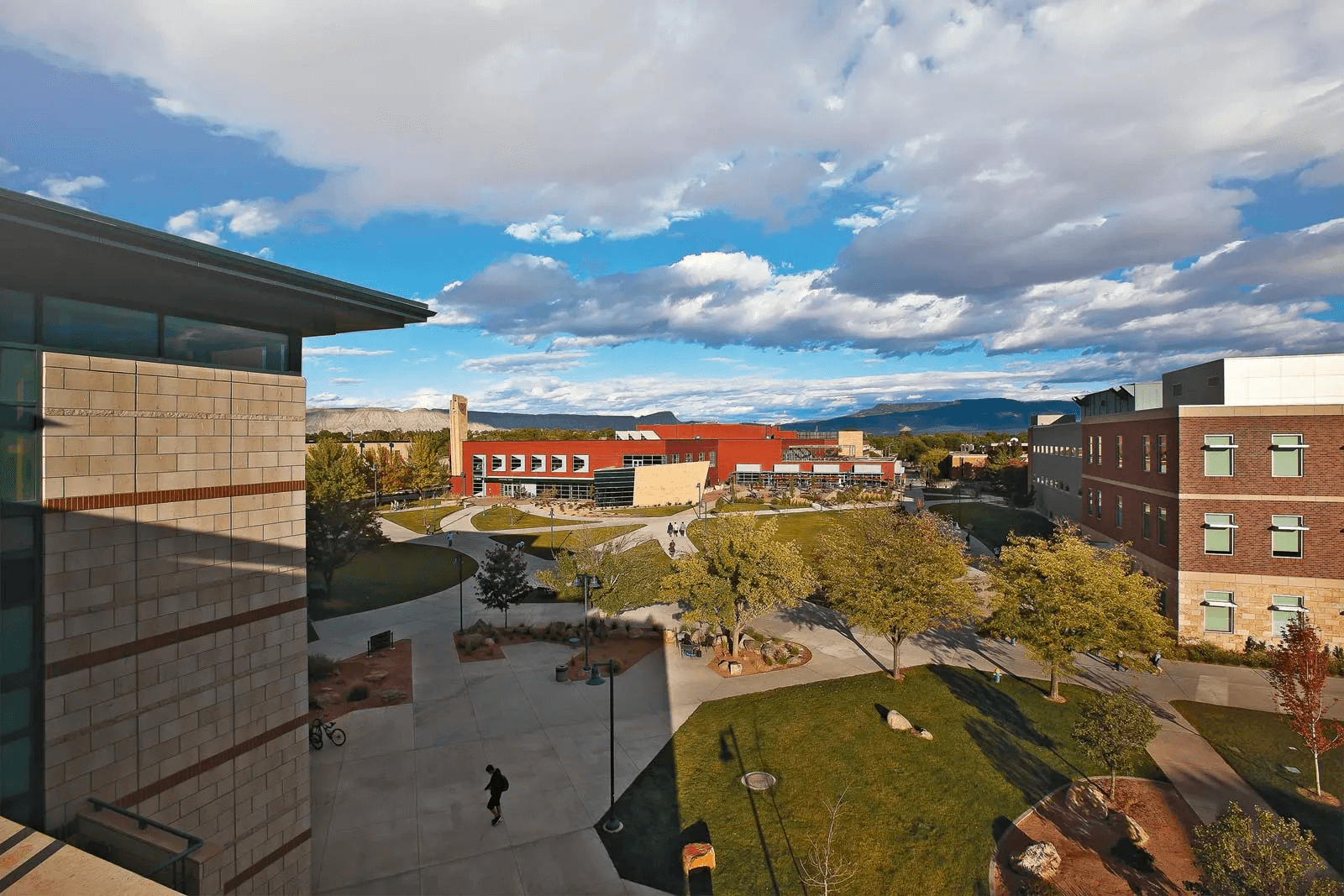 Situation
Atlanta Convention & Visitors Bureau (ACVB) wanted to enhance its website to have a more modern design and integrate emerging technologies, such as natural language processing (NLP). Madden built DiscoverAtlanta.com to increase user engagement, spotlight the destination's pride in its diversity, and create a personalized experience for users.
Approach
We knew that travelers don't use DMO websites to look through listings, so we began by creating a content plan to pivot ACVB's website from informational to inspirational content. We wrote stories tailored to resonate with our target audience's travel intents and leveraged SEO keywords to attract organic
web traffic.

Two major social events occurred while we were building DiscoverAtlanta.com: the COVID-19 pandemic and nationwide calls for racial justice. To help ACVB respond, we created content that showcases the restaurant, hospitality, and culinary scene in the city to help the industry bounce back. We also made representative storytelling a goal for the website, working with local Black content creators to write inspiring, personal stories of their favorite Atlanta places.

Having the best storytelling doesn't mean anything if users can't find it or they leave a site because it's not visually appealing. We streamlined the user experience by simplifying the sitemap, minimizing dropdowns, and highlighting high-trafficked content. We also created a hero video that featured real-life couples and families exploring Atlanta. We consciously selected a majority of non-white talent, including gay and older couples, to celebrate the community's diversity. Additionally, we minimized "dead end" links, prevented link dilution, and improved SEO.

Lastly, we integrated NLP technology and created an ontology to enable the ACVB team to add personalization elements to any webpage. These elements respond to users' interests and behaviors on the website to recommend content to them.
Results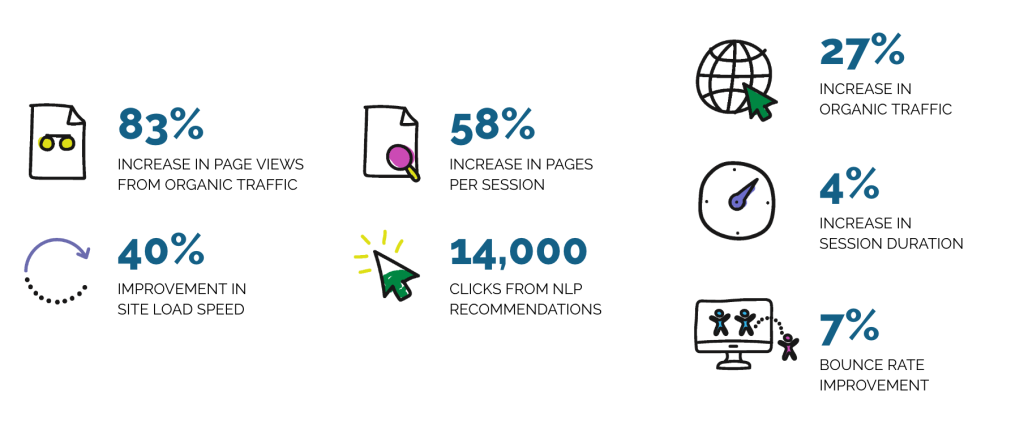 People have the capability to find answers at their fingertips thanks to Google. There are reviews, operating hours, addresses, pictures, information—literally everything a visitor needs before they even click through to your site.

So we aimed for DiscoverAtlanta.com to inspire users about the experiences, food, attractions, and culture Atlanta offers rather than to inform.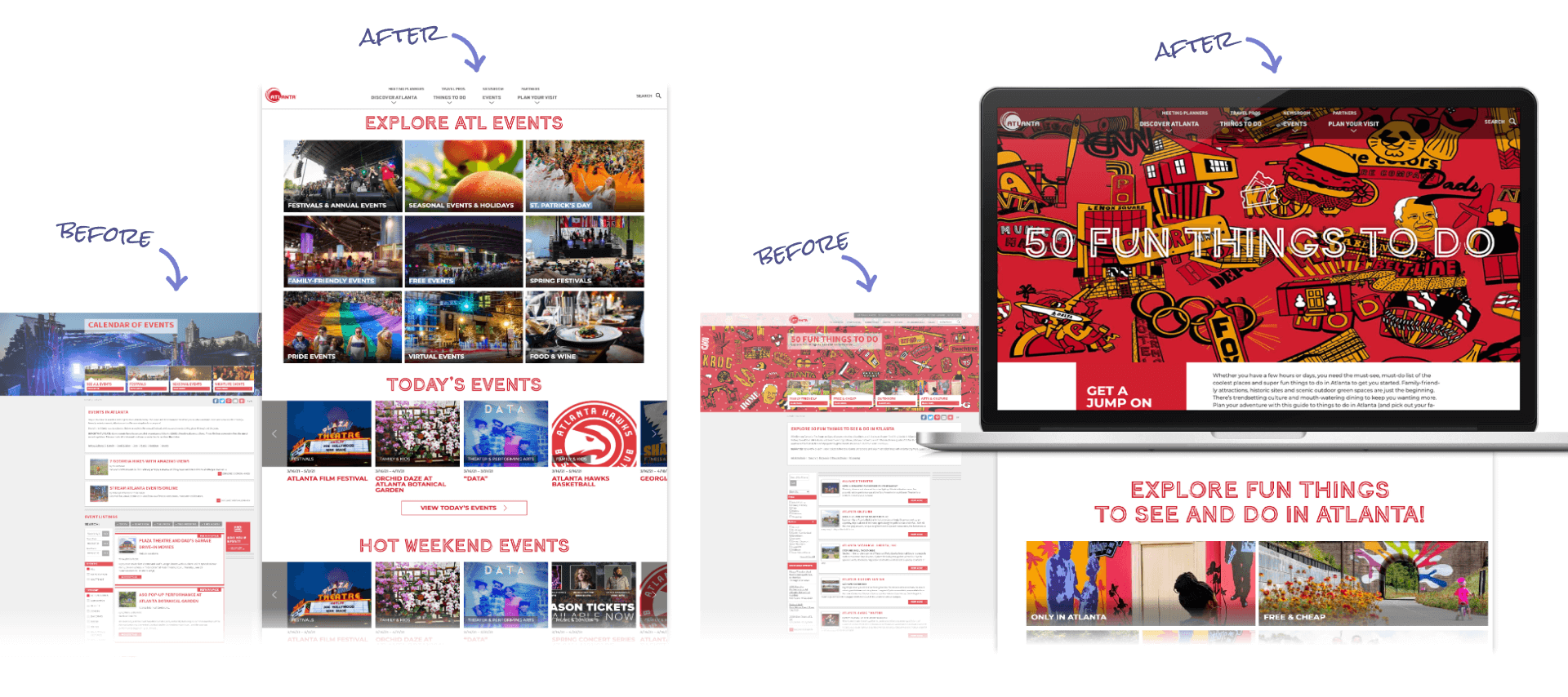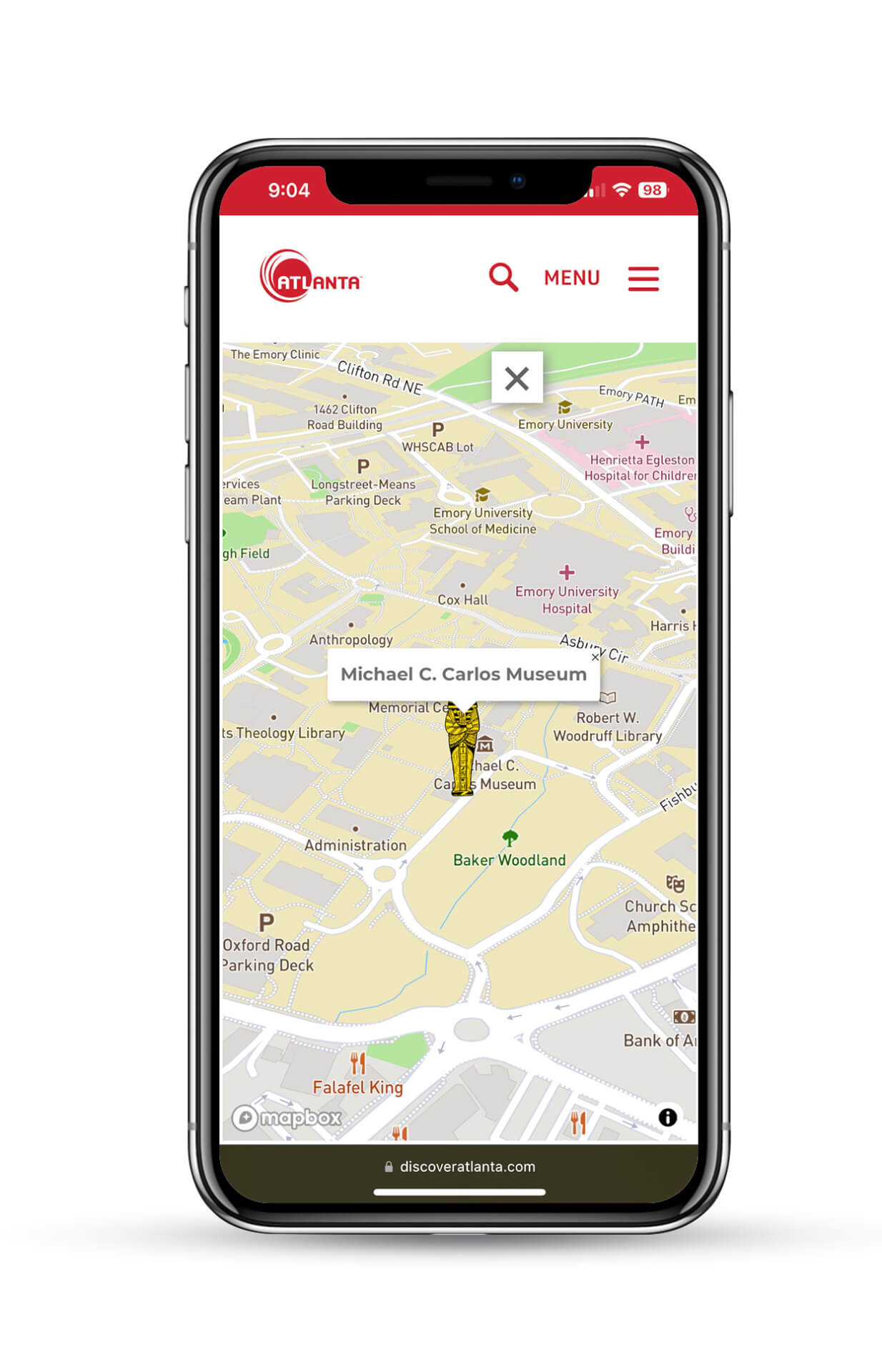 We improved the content layout on top-level pages and implemented reads to give users the opportunity to read more deeply, beyond the top navigation.
Madden implemented Natural Language Processing onto DiscoverAtlanta.com to deliver relevant articles, video, and content on Atlanta attractions, festivals, dining, and things to do to traveler personas based on interests and geo location. This automation around tagging stories also greatly reduced the amount of time the Atlanta team spends categorizing their content so they can focus on bigger and better things.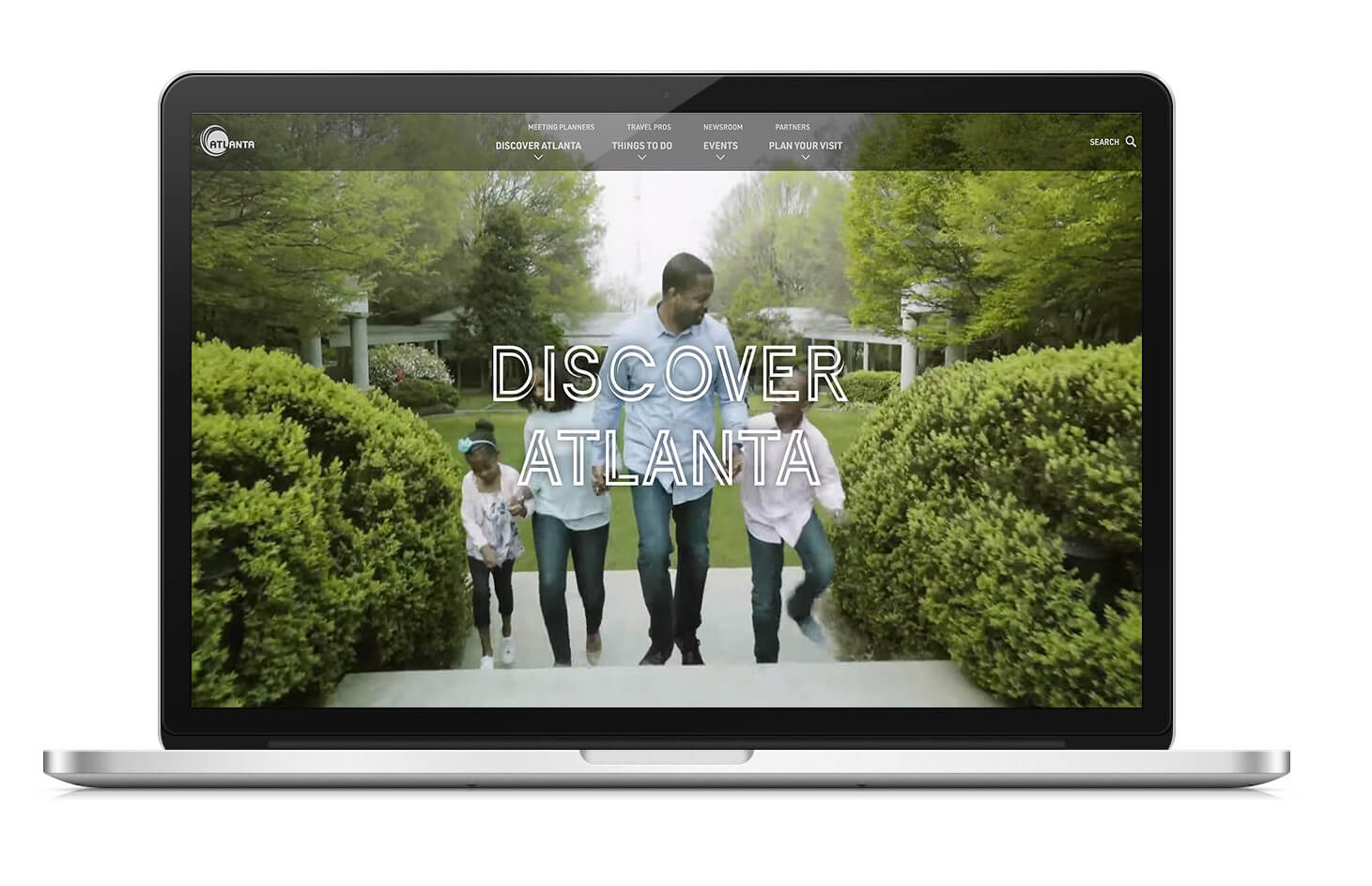 Madden worked with local Black content creators to write inspiring, personal stories of their favorite places to spend time in Atlanta so travelers would get a local's view of the city's outdoor activities, dining, history, and more.