 visit idaho
"Scenic Byways" Sticker Campaign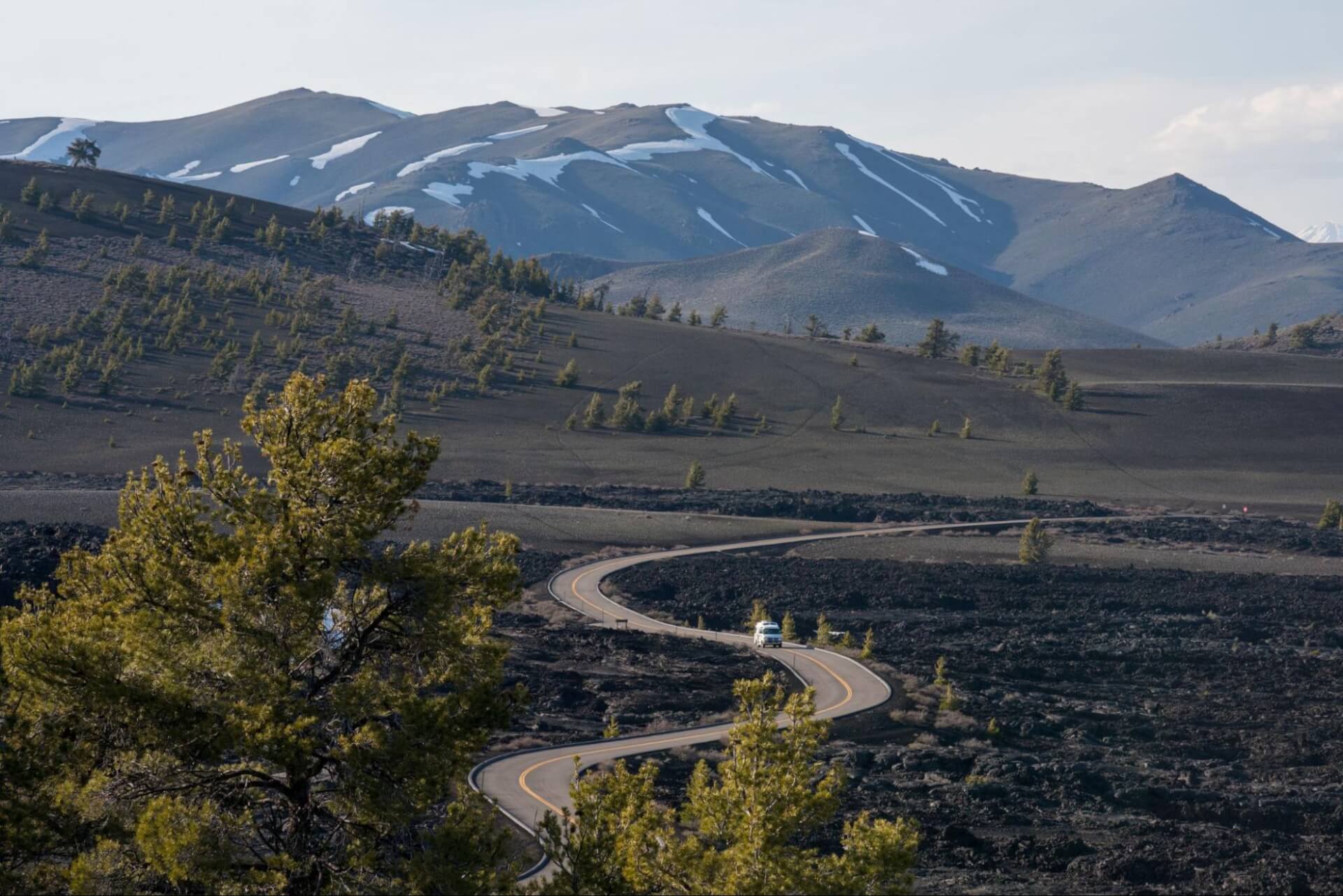 Situation
Visit Idaho wanted to invest in new lead generation tactics to continue to grow their email marketing reach. Like many of our clients in the DMO space, Visit Idaho nets a lot of qualified email leads from requests for their travel guide and other physical collateral. Because the new guide is released at the same time each year, Visit Idaho tends to see a large spike in new email leads around the launch of the new guide and relatively viewer leads from that source later in the guide's life cycle.

Visit Idaho and Madden were posed with a key challenge: how do we gather new, qualified email leads when the guide is in its natural offseason?

Enter, the "Scenic Byways Stickers Campaign."
Approach
When brainstorming lead generation tactics, we challenged ourselves to think outside the box. How could we achieve our stated goal while creating a physical asset that was fun and compelling, highlighted the unique character of the destination, and stayed on par in terms of cost per lead with other lead generation strategies we employ?

Instead of relying on familiar methods for lead generation or tactics that net a large volume of lower-quality leads, we created a new, trendy piece of collateral that would get travelers and residents excited.

High-quality travel stickers are very popular with the general public, are relatively low cost to produce and distribute, and show off the beauty and diversity of the destination. We worked with a prominent local artist to design five, die-cut stickers illustrating Idaho's different scenic byways.

We created a custom form placed in a prominent position on a dedicated VisitIdaho.org landing page to collect requests for the free stickers and solicit new email signups. Paid media promotion helped drive consumers to the landing page.

Because we believed many of the email subscribers added via the sticker campaign would be relatively unfamiliar with the destination, we chose to nurture those new leads through an automated marketing email drip campaign before adding them to our primary B2C email list.

The drip campaign automatically notified leads that Visit Idaho had received their sticker request and spooled out introductory messages promoting Idaho's scenic byways and top adventure spots as well as the destination's road trip playlist and social media presence. Subscribers were invited to interact with the Visit Idaho brand by sharing where they placed their stickers.
Results