visit port aransas
"Tradition Anchors Here" Campaign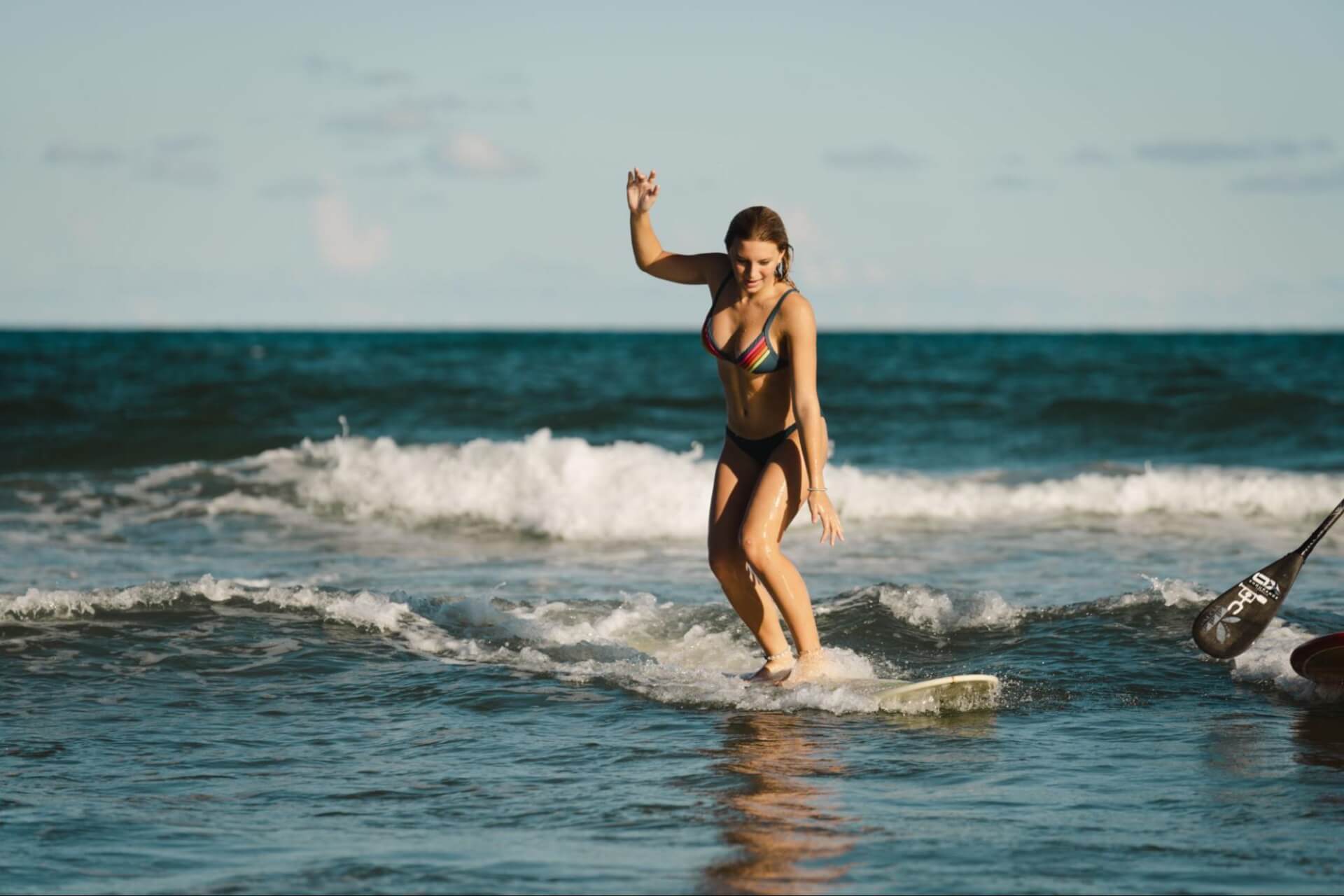 Situation
Port Aransas, a beach destination with over 18 miles of Texas coastline, wanted to grow faster than its in-state competitors, but had historically not done any destination marketing. Working with Madden, the destination launched seasonal destination marketing campaigns and leveraged visitation and tourism data to build brand awareness and make the most of its visitations.
Approach
Madden repurposed existing creative assets and began by launching a general brand campaign to make travelers aware of Port Aransas while we developed more strategic campaigns. These strategic campaigns would diversify creative assets across demographics and travel intents and leverage tourism data to increase ROI.

Visit Port Aransas' existing image library was too generic and showed primarily white families who all looked the same. With Latinos making up a large percentage of Port Aransas' visitors and Texas' population, we emphasized producing more representative creative assets to resonate with a variety of audiences. Through a custom photo and video shoot, we evolved Port Aransas' imagery from expected and staged photos to vibrant organic shots that captured the natural island-vibe of the destination.

To inform our strategy and media targeting, we used Voyage to analyze economic and visitation data to identify which origin markets produced the longest lengths of stays, the most return stays, and the highest destination spending. We also identified which origin markets frequently delivered visitations to our competitors. Ultimately, this analysis revealed which origin markets would deliver the highest ROI.

With the new creative assets and data-driven insights, we launched a "Get Salty This Summer" summer campaign and a "Tradition Anchors Here" fall campaign. We emphasized value over volume by exclusively targeting our high-value origin markets and protecting the destination from overtourism. Leveraging an omnichannel media plan that mixed digital and traditional channels, we reached out to travelers located in these origin markets and inspired them to visit.

As part of the "Tradition Anchors Here" campaign, we held an in-person event in Austin, Texas, one of the high-value markets we identified with Voyage. We gave away Port Aransas merchandise and generated leads through a sweepstakes. We also developed the "Salty Stories" series, a podcast and video series that highlighted authentic and humanizing stories about the island. These stories created a personal connection between visitors and the community, which in turn, led to increased bookings and stewardship from travelers and increased resident sentiment.
Results
Data-driven media buying
We leveraged visitation intelligence to deploy digital ads to the highest value origin markets, prioritizing travelers who would stay longer or had visited competitor destinations.
Updated creative assets
We developed new assets to highlight different brand pillars and better showcase the destination's diversity.
Destination Stewardship
To highlight Visit Port Aransas' commitment to environmental stewardship, Madden developed a brand extension in the form of an illustrated sea turtle named Flynn who asked travelers to respect his island home. Flynn is the primary "spokes-turtle" for the "Respect Our Island Home" landing page and ads.

Experiential Marketing
We brought the island life inland with our activation in Austin—one of the high value target markets identified by Voyage data. Passersby could experience everything from getting your photo taken on a famous Port Aransas golf cart to watching a sandcastle sculptor with some island music in the background. The true distillation of the Visit Port Aransas brand was brought right to a key target audience.
Partner engagement
Capitalizing on the ever-popular March Madness Bracket Challenge, we developed Margarita Madness, pitting 16 Port Aransas partner restaurants and bars against each other for the glory of being named the Best Margarita on the Island.