Case Study:
Visit Port Aransas "Tradition Anchors Here"
Situation
Port Aransas, a beach destination with over 18 miles of Texas coastline, wanted to grow faster than its in-state competitors, but had historically not done any destination marketing. Working with Madden, the destination launched an integrated destination marketing strategy to build awareness in key markets, promote sustainable tourism, and leverage visitation and tourism data to increase ROI.
Brand Refresh and Creative Asset Development
Visit Port Aransas' existing image library was too generic and showed primarily white families who all looked the same. With Latinos making up a large percentage of Port Aransas' visitors and Texas' population, we emphasized producing more representative creative assets to resonate with a variety of audiences. Through a custom photo and video shoot, we evolved Port Aransas' imagery from expected and staged photos to vibrant organic shots that captured the natural island-vibe of the destination.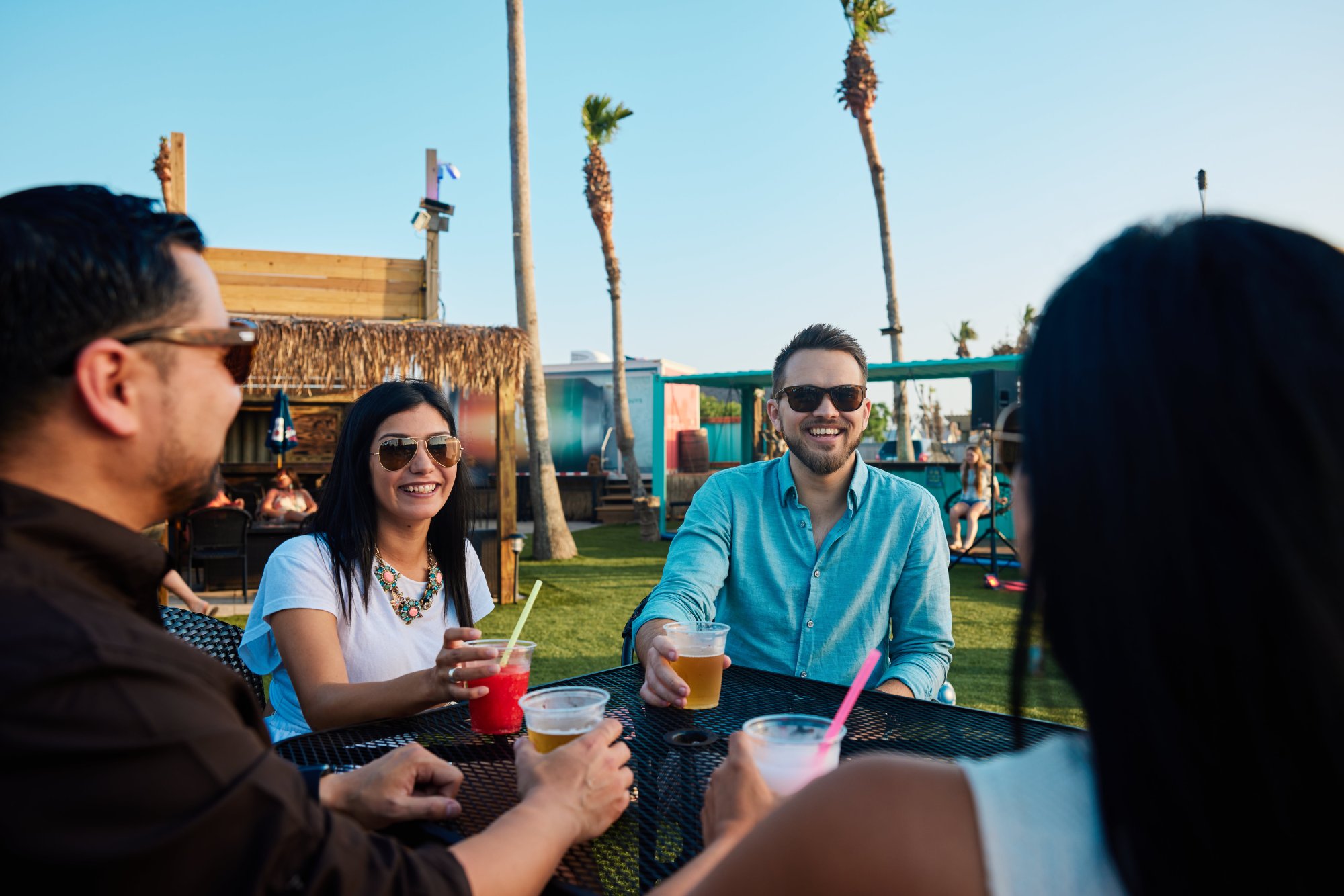 Media Targeting
Using Voyage, our custom destination intelligence platforms, we analyzed economic and visitation data to identify where the most valuable visitations were coming from. We created a custom index to quantify the top origin markets with metrics like length of stay, in-destination spending, number of return visits, and more. This analysis showed us which origin markets produced the highest value visitors—visitors that make the highest economic impact.

Voyage also enabled our team to conduct a competitive analysis of competitors' origin markets and develop conquesting audiences. The interactive dashboard provides insights into market comparisons, visitor behavior, and demographic variability between Port Aransas and its competitors in side-by-side data visualizations.

The Port Aransas team can now generate unique comparison data visualizations for its 12 competitor markets. This tool enables their team to analyze data, including unique visitors, origin markets, average length of stay, seasonality, demographics, and cross-visitations between Port Aransas and its competitors.

The dashboard also includes audience creation functionality that Port Aransas can use to create and export device IDs to generate lookalike audiences. Their team can select a competitor destination and an origin market, and then download the device IDs from the top 100 high-value zip codes in the selected origin market. That information can be leveraged to build targeted marketing campaigns.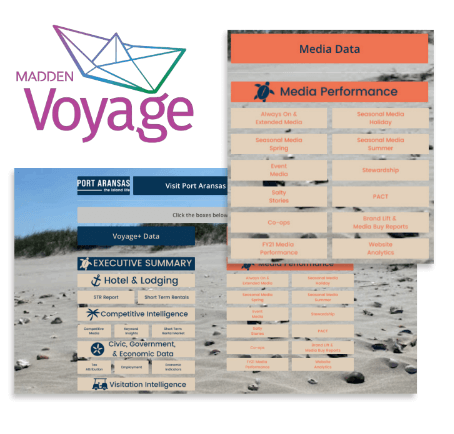 Experiential Marketing
In addition to digital media tactics, Port Aransas brought the island life inland with our activation in Austin—one of the high value target markets identified by Voyage data. Passersby could experience everything from getting your photo taken on a famous Port Aransas golf cart to watching a sandcastle sculptor with some island music in the background. The true distillation of the Visit Port Aransas brand was brought right to a key target audience. We focused on having people live out the Port Aransas experience, from touch to taste. Young people spent hours playing cornhole and collecting merchandise from the island.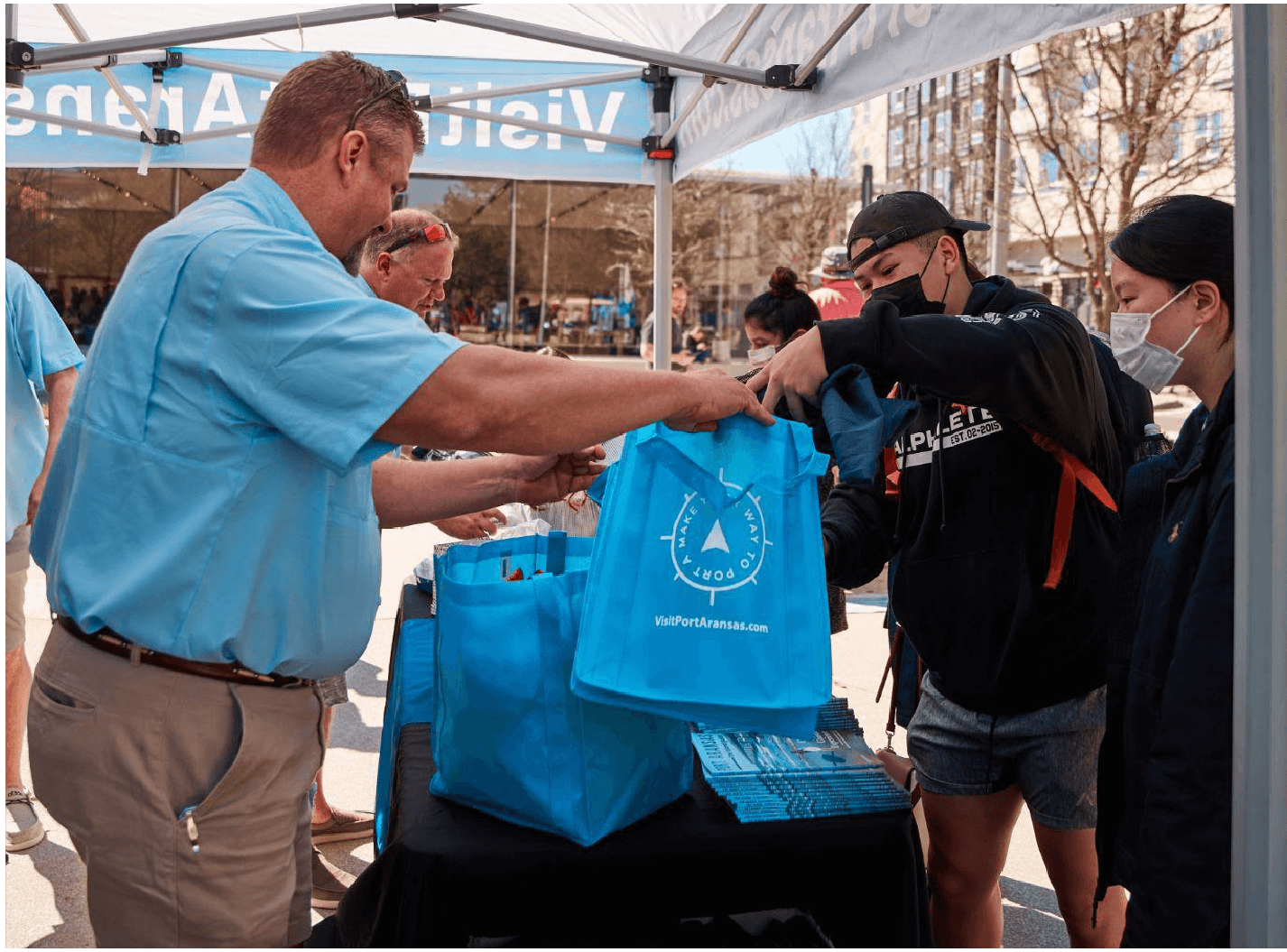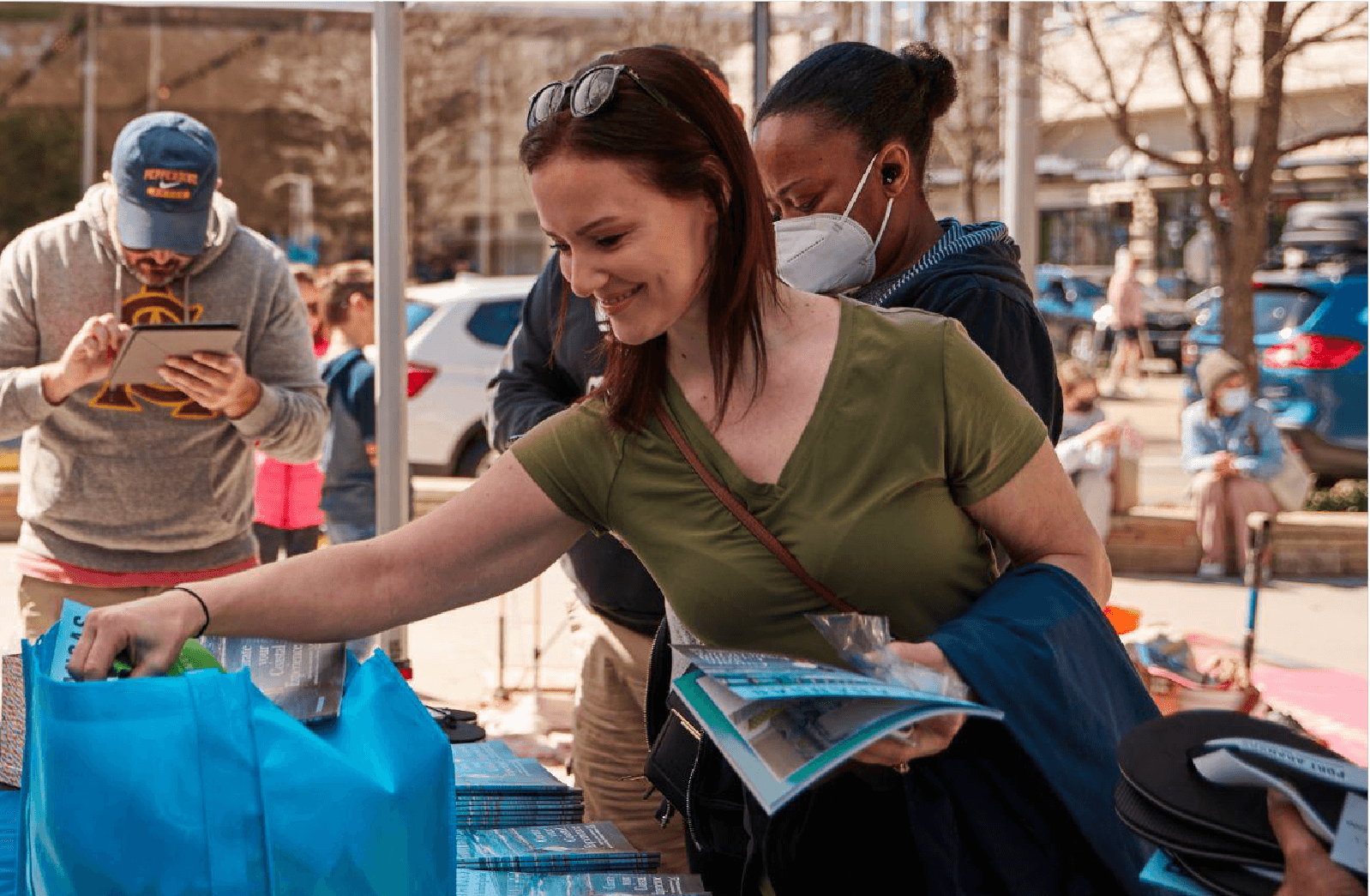 Sustainable Tourism
To highlight Visit Port Aransas' commitment to environmental stewardship, Madden developed a brand extension in the form of an animated sea turtle named Flynn asking travelers to "respect his island home" to embody this brand pillar.

Our research showed that the most effective environmental stewardship messaging was delivered in non-formal ways with
non-condescending tones from a humorous personality. Thus, we determined the Visit Port Aransas parent brand was not the proper messenger for their environmental stewardship initiative.

The concept for Flynn came from the sea turtles that populate the destination's beaches, and the species' cultural association with environmentalism. The sea turtle is the primary "spokesperson" for the campaign—being featured prominently on the "Respect Our Island Home" landing page and advertisements. Flynn will also be highlighted
on stickers, magnets, posters, rack cards, and in-room inserts in-market—all collateral will include a QR code driving users to the "Respect Our Island Home" landing page, which includes educational information about the island's environment and conservation best practices.
Storytelling
Visit Port Aransas' "Salty Stories" video and podcast series set out to introduce potential visitors to the human side of Port Aransas, Texas. This destination is blessed with one of the best beaches along Texas' Gulf Coast, making it all too easy for visitors to overlook the eclectic island community that's worth exploring. The series encourages viewers to respect the locals that call this island getaway home, and to welcome them to seek out the unique stories, personalities, and local businesses that make Port Aransas such a special Gulf Coast destination.
Partner Contest
Port Aransas, Texas is filled with refreshing beach drinks and outstanding margaritas that Texans have enjoyed for generations. Capitalizing on the NCAA's ever-popular March Madness Bracket, Visit Port Aransas' Margarita Madness puts 16 participating partner restaurants and bars against each other for the glory of being named the Best Margarita on the Island. While there can only be one winner, Visit Port Aransas set out to highlight each location's drinks, bringing excitement and attention to the local businesses that have made Port Aransas a unique culinary experience for years.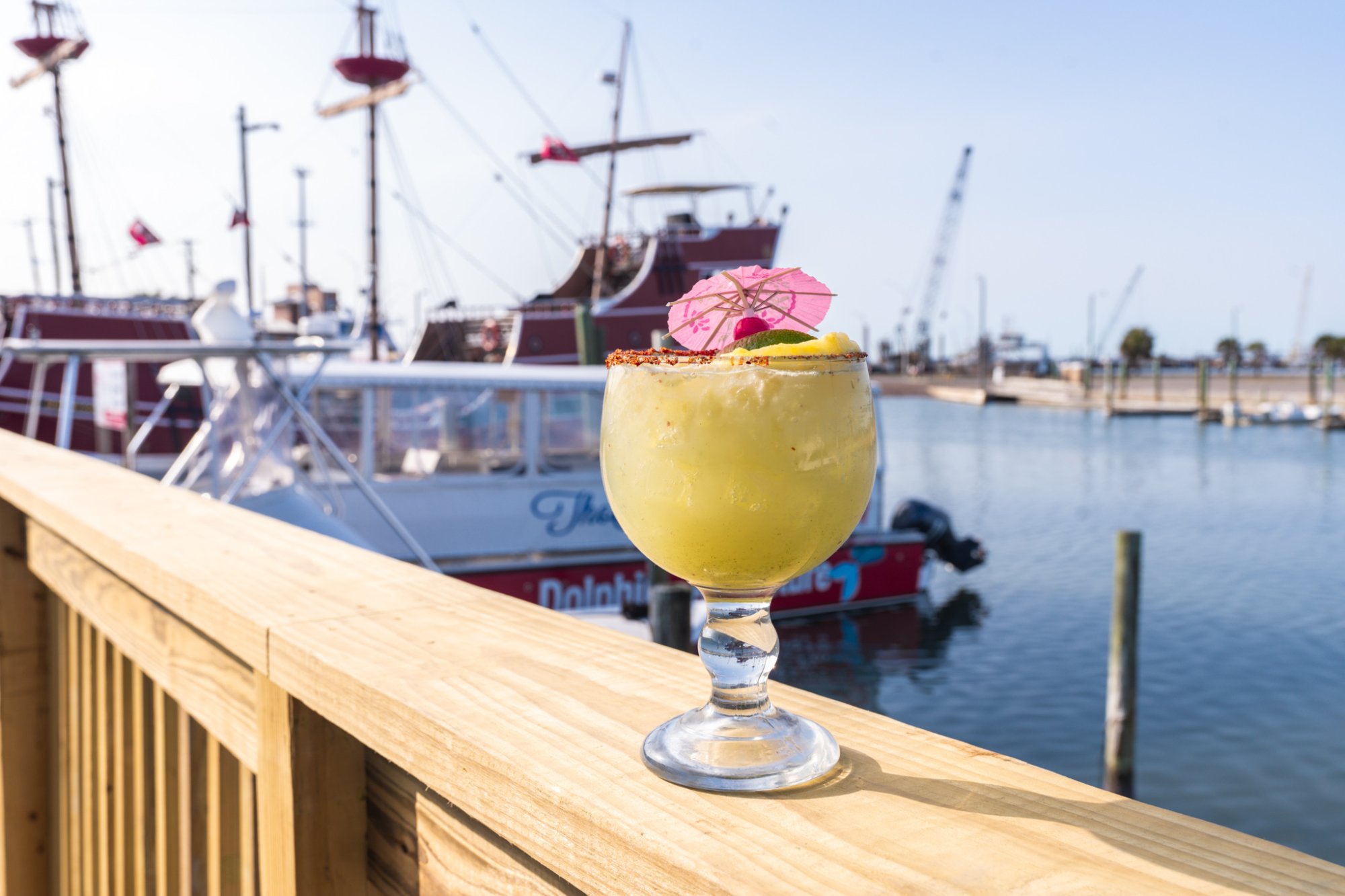 Results