VISIT TAMPA BAY
Guide and Digital Marketing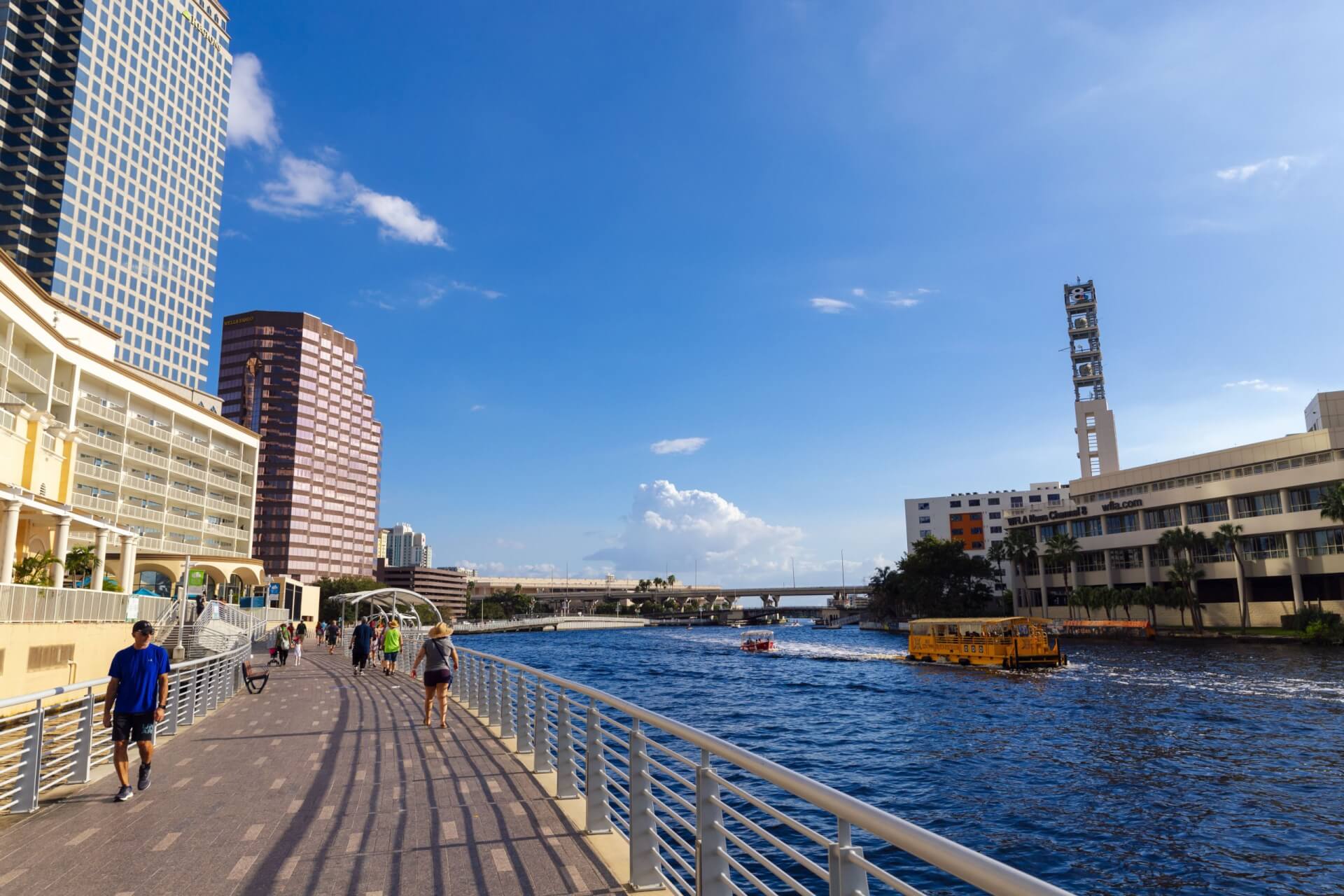 Our relationship with Visit Tampa Bay began with their Destination Guide.
Madden began producing Visit Tampa Bay's guide in 2013. After the guide's success, we opened our relationship to include digital components by taking over their Search Engine Marketing. Immediately, performance doubled and has continued to improve ever since. Visit Tampa Bay then tapped us to become their Digital Agency of Record to replicate this success in all elements of its digital marketing.
Our partnership has grown to include award winning digital marketing campaigns.
Madden's work with Visit Tampa Bay has been recognized for its destination marketing excellence. In 2020, Visit Tampa Bay earned two Bronze Flagler Awards for its Destination Guide and Baycrafted marketing campaign. This follows Visit Tampa Bay being awarded the "Henry" Flagler Award, the top prize, in 2018 for the Integrated Digital Marketing Campaign category. The Flagler Awards were created by VISIT FLORIDA to recognize the top tourism marketing in the state.

Targeted creative messaging is the key to inspiring travel.
Madden's personalized content tailored for intent-based audiences resonates better with users and results in more conversions. We believe that each AOR campaign shouldn't just include general awareness tactics and seasonal creative, but should also take user travel intent into account. Marketing messages in the form of social posts, amplified storytelling, video ads, and influencer marketing should capture Tampa Bay's vibe and voice while speaking to interests, such as craft beer or nightlife, that speak to what audiences desire in a vacation.
Flexible, real-time data paves the way for peak performance.
Each year, successful digital components are revamped and built upon using data from the previous campaign and insights from industry research. Every change we make is intentional, strategic, and helps Tampa Bay remain a top destination in the highly competitive state of Florida.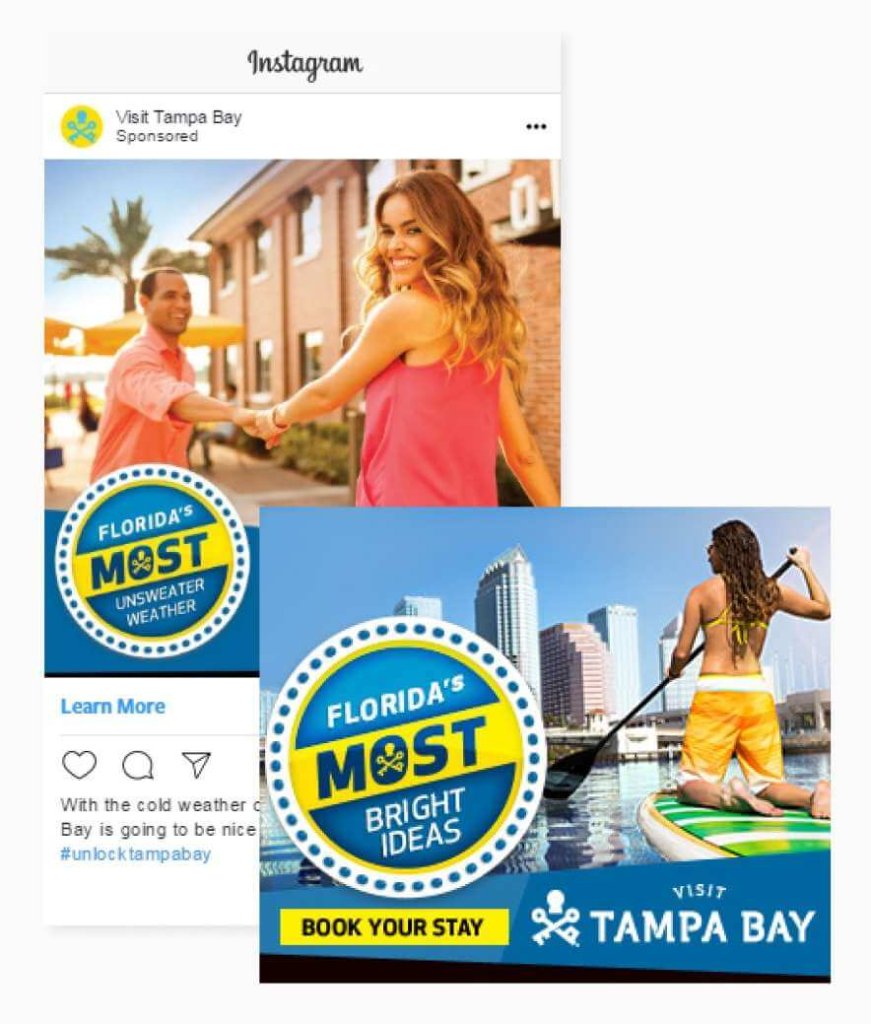 Niche campaigns appeal to Tampa Bay's craft beer fans.
One of the reasons visitors love to travel to Tampa is their craft beer scene. We showed off this sub-culture by creating the Baycrafted campaign, which centered on Tampa Bay's craft beer offerings. We developed a microsite that features a map of local breweries, interactive views of bright, nearby murals, and a history of the artsy side of the city.
MakeItTampaBay.com encourages visitors to become residents.
With the city of Tampa Bay primed for explosive growth, Visit Tampa Bay was challenged to combine tourism and economic development into one cohesive message on their new site, MakeItTampaBay.com. They wanted the ability to use the website as a one-stop-shop for potential residents and business owners looking to relocate. Because of a long-standing partnership, Visit Tampa Bay turned to Madden to develop a storytelling-focused campaign that would complement existing efforts.

Make It Tampa Bay harnessed the power of developing Tampa Bay's workforce and economic development through destination brand-fans. After all, the best visitors are the ones who love a place so much that they become a lifetime resident.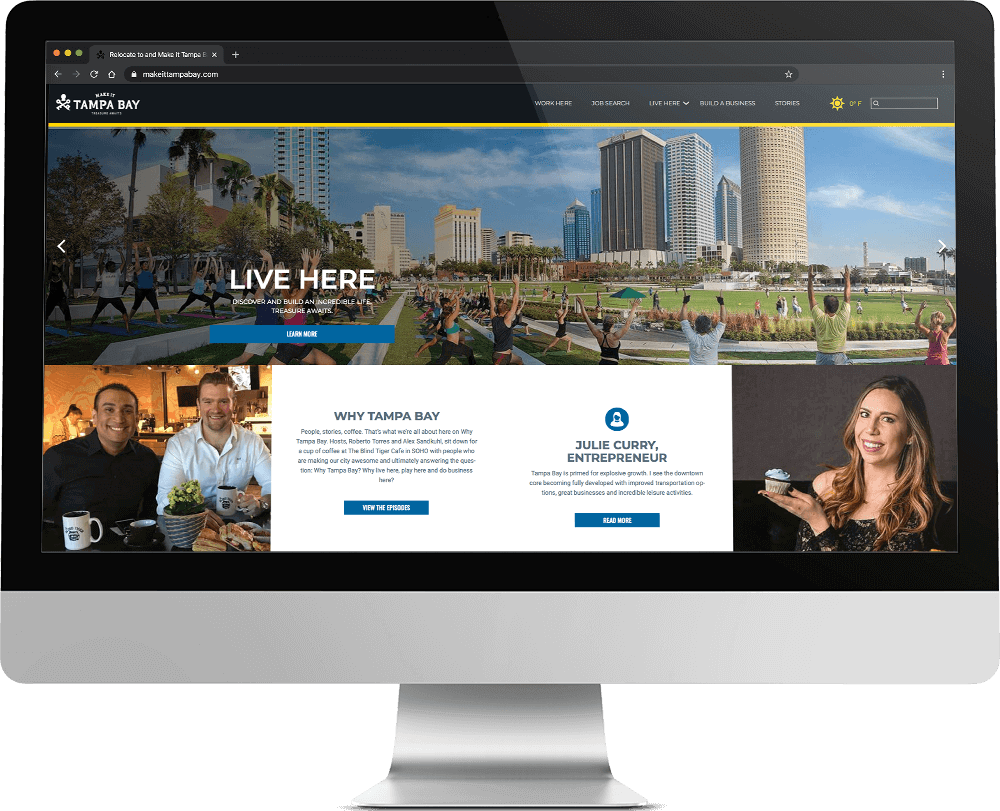 Interactive site tools drive relocation.
While the leisure site is all about attractions and things to do, the Economic Development site needed to highlight why Tampa Bay is a great place to live, work, and run a business. To tell this story, the site needed to integrate tools like Cost of Living Calculators and Job Searches built into Madden's ability for engaging storytelling.

"The Madden team jumped at the challenge and within 12 months, Make It Tampa Bay has become a watchword for successful collaboration."

—Patrick Harrison, CMO, Visit Tampa Bay