2020 HSMAI Adrian Award Client Wins
February 26, 2021
Madden is proud to announce 5 of our clients earned 2020 HSMAI Adrian Awards in recognition of their tourism marketing excellence! The HSMAI Adrian Awards recognize hospitality brands and agencies for creativity and innovation in advertising, digital marketing, and public relations.
Help us give a round of applause to our amazing clients!
Visit Independence, MO – Gold award
Discover Atlanta, GA – Silver award
Go Lake Havasu, AZ – Silver award
Discover Crystal River, FL – Bronze award
Tampa Bay, FL – Bronze award
"Haunted Independence" – Paranormal Path
Visit Independence received a Gold award in the Digital Marketing – Integrated Market Campaign for Consumers B2C category. This campaign was built around the Paranormal Path Tour of Vaile Mansion, Bingham-Waggoner Estate, and the 1859 Jail, Marshal's Home & Museum.

The goal was to pay homage to the destination's history while differentiating Visit Independence from its competitors and creating an attraction for a niche audience that had not previously been interested in visiting the area. Madden's Creative and Content team crafted eerie, cinematic videos that paired spooky visuals from the properties with creepy voice-overs from the perspective of the ghosts that some believe haunt the locations.
Madden then ran a combination of paid digital advertising strategies to target drive markets, intent-based, and affinity-based audiences interested in paranormal related subject matter. The Paranormal Path was a giant success both quantitatively and qualitatively — exceeding all KPIs and generating high engagement and enthusiasm from visitors and social media users.
Make sure to check out the landing page below which includes all the other haunted videos.
DiscoverAtlanta.com
Atlanta Convention & Visitors Bureau won a Silver award in the Digital Marketing – Web Site category for its innovative work on their website relaunch. Discover Atlanta partnered with Madden to replace its MarTech platform to position it for future digital channels and integrate natural language processing (NLP) to recommend articles to visitors for a more personalized experience. Together we created a new website that drives inspiration and generates engagement with its focus on design, detailed key audiences, storytelling, diversity and inclusion, and automatic tagging and categorization.
Go Lake Havasu – "Find Your Element"
Go Lake Havasu won a Silver award for it's "Find Your Element" Brand Campaign in the Digital Marketing – Integrated Market Campaign for Consumers B2C category.
Go Lake Havasu was looking for a brand refresh and the Creative team at Madden went to work by elevating their brand with a new, integrated brand campaign titled "Find Your Element in Arizona's Playground."
This aspirational theme was pulled into multiple components including TV commercials, a wide range of digital ads, and a robust website content strategy to drive consumers down the purchase funnel and generate maximum engagement and visitation.
The media strategy used both network TV (generating 7.2 million impressions) and a series of digital media tactics to target select groups.
Discover Crystal River – "Step Into Awesome"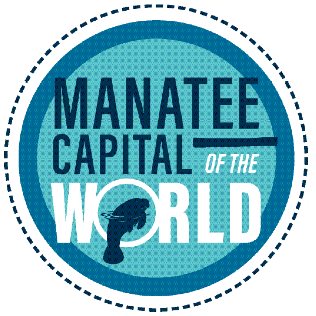 Discover Crystal River won a Bronze award for it's "Step Into Awesome" Brand Campaign in the Digital Marketing – Integrated Market Campaign for Consumers B2C category.
Crystal River, Florida is fortunate to have one of the most amazing yet fragile natural assets that any destination could wish for—manatees. Our charge was to continue to position Citrus County and Crystal River as the Manatee capital of the world through not just marketing, but through education, conservation, and protection of the manatee for generations to come.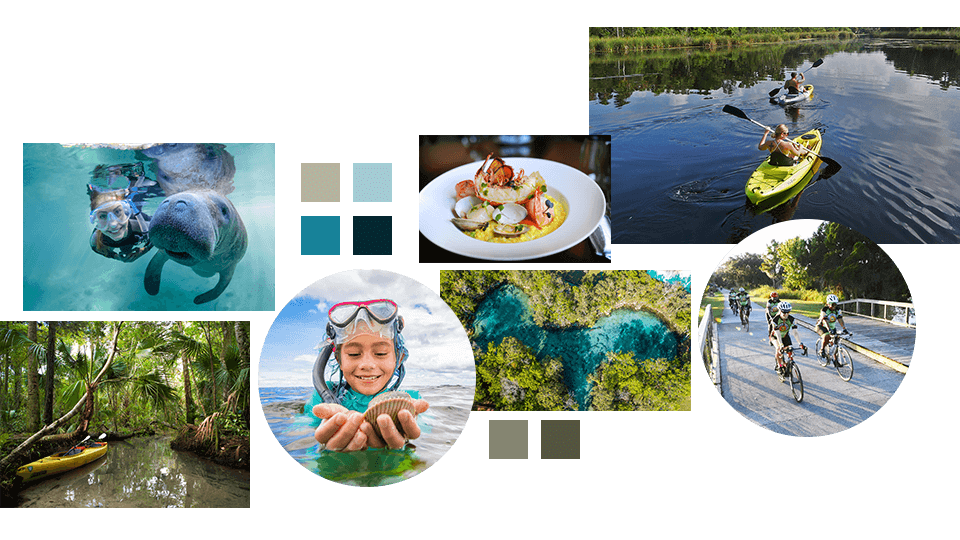 We set out to highlight the emotions travelers feel in the destination. We developed visuals of the one-of-a-kind experiences Crystal River offers—delicious food, up-close manatee interactions, world-class fishing. These experiences were brought to life through thrilling video, inspiring photography, and dynamic blog content.
We deployed an omni-channel marketing strategy to promote the "Step Into
Awesome" brand during different stages of the Traveler's Journey and to create an integrated brand ecosystem. This included display ads, social ads, dynamic blog posts, online video ads, and television ads.
Visit Tampa Bay "Florida's Most" SEM Campaign
Visit Tampa Bay won a Bronze award in the Digital Marketing – Search Marketing Strategy category.
To help drive visitors to the Tampa Bay market, increase hotel revenue, and drive attraction ticket sales, Madden Media and Visit Tampa Bay developed a SEM strategy of building intent-based audiences to target with SEM tactics. This strategy included targeting prospective travelers with a first touch based on interest, intent, geography, search history, and other indicators of being a potential traveler. Based on how users interacted with the first touch, Madden created intent-based audiences, which were then leveraged for a second touch. Users interaction with that second touch was used to further develop additional audiences to target with specific calls-to-action through SEM.
Madden Media and Visit Tampa Bay leveraged data from two key sources to inform our SEM campaign, UberMedia human movement data and original research from Visit Tampa Bay's bi-annual traveler surveys.
Results: Calendar Year January 1, 2019 – December 31, 2019
Over 500,000 clicks (34% YOY increase)
12.6% click through rate (14% YOY increase)
SEM accounted for 20% of VisitTampaBay.com's overall website traffic (25% YOY increase)