Overtourism Summer Blog Series Part One: What is the purpose of a DMO?
June 10, 2022
What is the purpose of a DMO today? Like many organizations during the pandemic, Madden examined our future and aspirations. In the past few years, the tourism industry faced its biggest challenges since the Great Recession. One of the biggest challenges was overtourism—destinations being overwhelmed by visitation volume that exacerbated their resources.
It became clear that destinations needed more than traditional marketing efforts to solve their modern challenges. So, we developed non-traditional destination marketing strategies to mitigate the effects of overtourism and work in concert with our clients' communities. When the purpose of a DMO is no longer driving visitations what should its marketing initiatives look to accomplish?
We will highlight some of these strategies in this Overtourism Summer Blog Series. This summer, when many destinations will be experiencing their peak tourism seasons, we will outline ways destinations can mitigate overtourism over this four-part series. We will also spotlight ways we are putting these strategies into action for some of our DMO partners.
This series will include an in-depth look at each of the following three initiatives, which destinations can embrace to overcome overtourism.
Promote Sustainable Tourism
It's not always about driving visitation. Sometimes, a destination already has all the visitors it can handle. We work strategically to develop campaigns that achieve key business initiatives focused on promoting sustainable tourism and environmental stewardship.
We have successfully developed campaigns for Discover Crystal River and Visit Idaho to responsibly market the destinations while respecting the fragile natural assets that make both places unique.
Emphasize Value over Volume
When volume is no longer the priority, DMOs must adjust their media targeting strategies to emphasize increasing length of stay, in-destination spending, return visits, and more. This approach produces high-value visitations—trying to increase the ROI while tempering the volume of visitation.
We have leveraged destination intelligence for Visit Port Aransas to deploy this media strategy to generate high-value visitation.
Improve Resident Sentiment
Residents are often an overlooked target audience. While they benefit from the positive effects of tourism, they also suffer consequences from negative effects. We believe our work can generate a positive collective impact that ripples across communities, and it's vital to include your local stakeholders perspective as part of that work.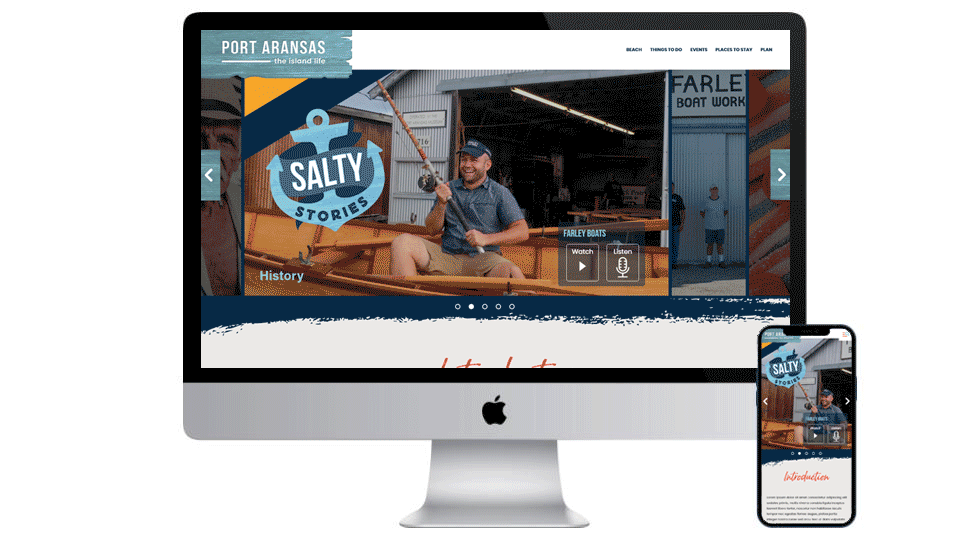 We have launched a campaign for Port Aransas that tells the stories of residents. This campaign aimed to increase resident sentiment and ensured their voices are included in messaging.
Collective Impact
This isn't an exaggeration: travel makes the world a better place. Tax revenue builds parks and schools. Paychecks feed families. Exposure to new people and places builds empathy. Madden aims for our work to make an impact that ripples across generations. A key part of that work is helping DMOs overcome external challenges. We hope that over the course of this series you'll gain insights to ensure that you can mitigate challenges brought on by overtourism, and ensure the collective impact your work makes is a positive one.