Madden on the Move: 2022 Team Retreats
July 25, 2022
Madden Media is over 140 people strong with over 140 offices across the United States. Yes, you read that right. During the pandemic, we discovered a physical office was an unnecessary constraint to finding talent. Our teams are more productive, engaged, and creative, working from anywhere. While we are thriving remotely, there's nothing quite like hanging out in person. So we did it.
Four Madden teams left their home offices to travel across the country for three days of teambuilding in client destinations. These are their stories.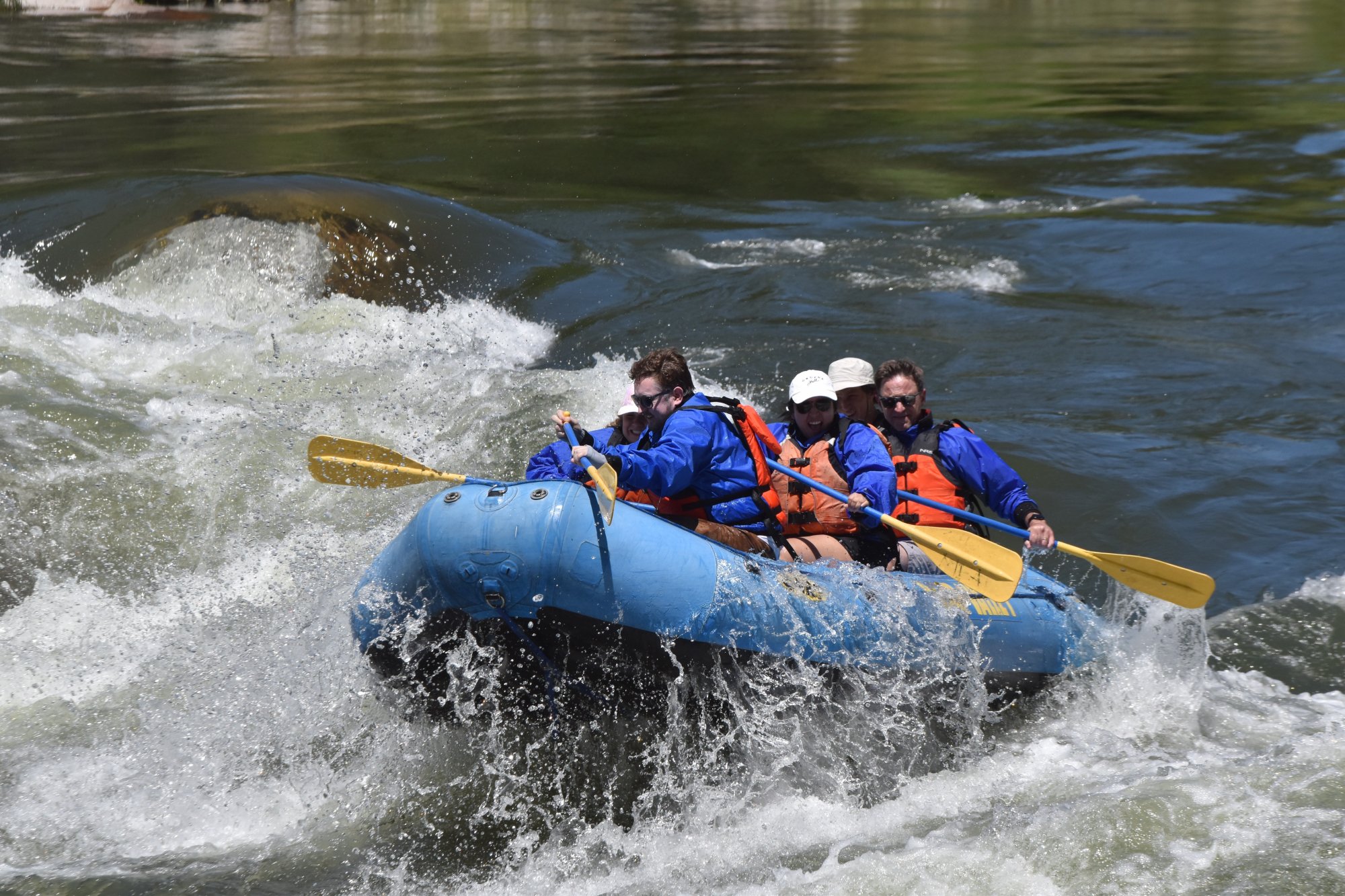 A Herd of Goats Wander Boise, ID
Did you know that in Idaho specifically, you'll find Goat Lake and Goat Falls and even rental goats? When Madden Media was named agency of record for the Idaho Department of Commerce and Idaho Tourism, we took inspiration from the state, and Team Goat was formed. The herd headed to Boise, ID, to reconnect, have some fun, and immerse themselves in Idaho.
"It's one thing to see Idaho on your computer screen every single day, but to actually be there and experience downtown Boise and its energy was really special," said Content Specialist Amanda Oien.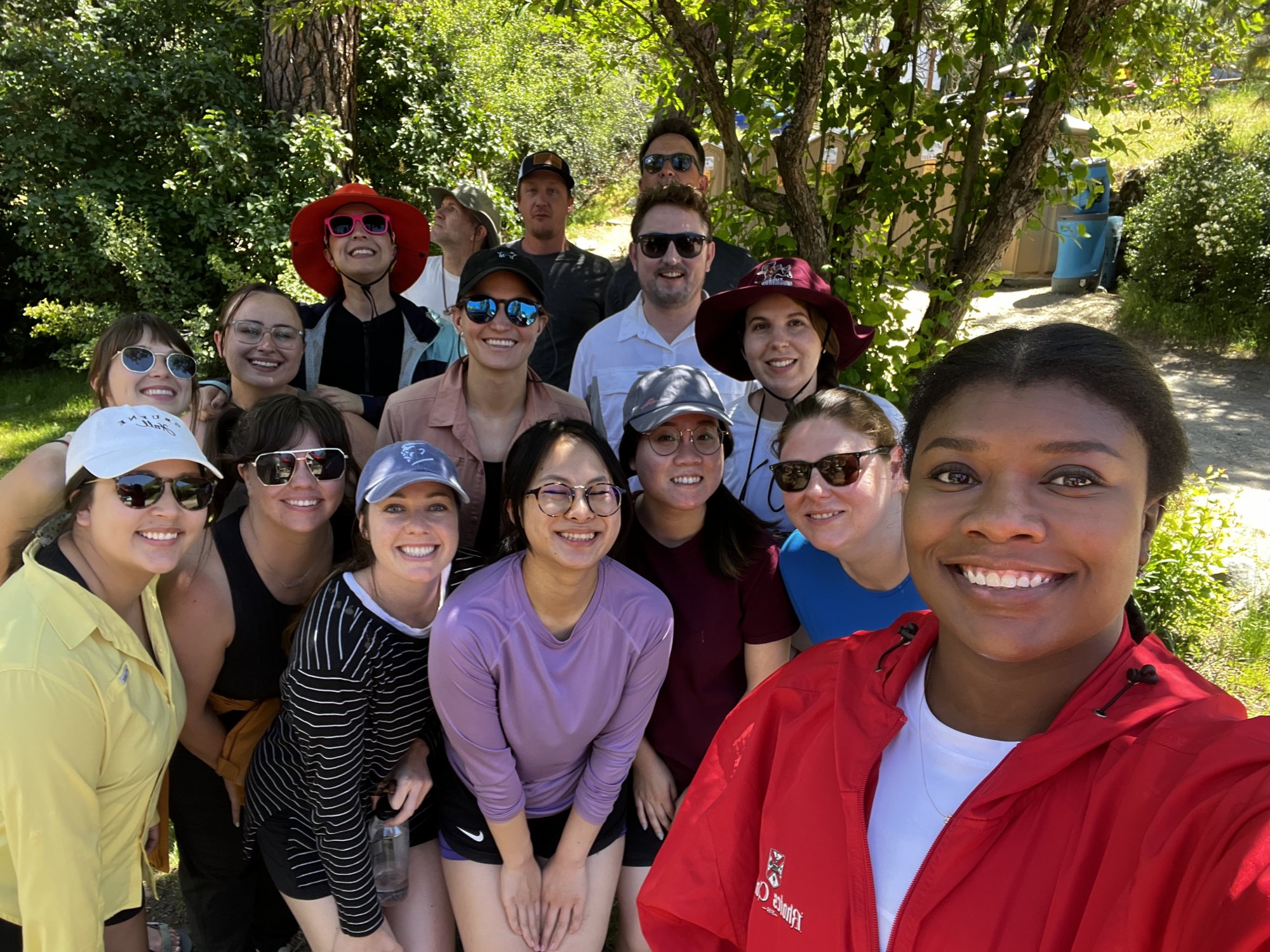 Since its formation, the team has grown and expanded, with many having never met in person. So they all got acquainted (or reacquainted) over dinner and drinks before their full retreat day. Idaho Department of Commerce Marketing and Innovation Administrator Matt Borud joined them, sharing how his team works and their goals. The topic of conversation turned to Team Goat, examining team aspirations, challenges, successes, and team culture. Next, it was on to the team adventure — whitewater rafting. Idaho has some of the best paddling and rafting in North America, so it was a must. While the team was apprehensive (some can't even swim, and most had never tried it), they conquered the rapids and experienced team bonding at its most extreme together.
"As cheesy as it sounds, we made lifelong memories that day because we not only got to bond with our coworkers, but we also got to do something completely out of our comfort zone," said Oien. "We were on this beautiful river surrounded by wilderness; it was just incredible."
A Clan of Honey Badgers Explore Tampa Bay, FL
Notorious for its strength, ferocity, and toughness, the honey badger is one animal not to be messed with. Each member of Team Honey Badger uses these traits to deliver holistic solutions for clients such as Discover Atlanta, Visit Buffalo Niagara, South Carolina's Hammock Coast, Finger Lakes Regional Tourism Council, and Visit Tampa Bay. The Honey Badgers found themselves beach bound and headed to Tampa Bay, FL, to hang ten together.
"I am just four months on the job now, and so this was my first time getting to meet everyone on the team," said PR Strategist Brianna Francis. "The excitement was really building for this because half of us have been with Madden for ten years or more, and the other half are brand new."
The Honey Badgers left their computer screens at home and met face-to-face in Florida. The retreat kicked off at Top Golf, connecting over golf swings, dinner, and drinks. The team assembled the next day for presentations by discipline, sharing an in-depth look into their day-to-day. Visit Tampa Bay joined in to explain the inner workings of the DMO and identify trends for the upcoming year before leading them on a tour of their visitor center. They also experienced the Florida Aquarium in Tampa Bay and took a trip to Ybor City.
"We had an incredible meal at Florida's Oldest RestaurantSM, Columbia Restaurant, in a private room and watched the flamenco show. Afterward, some of the team found the roosters that roam the city," said Francis. "It was a great experience. We immersed ourselves in our client destination while getting to know each other in person."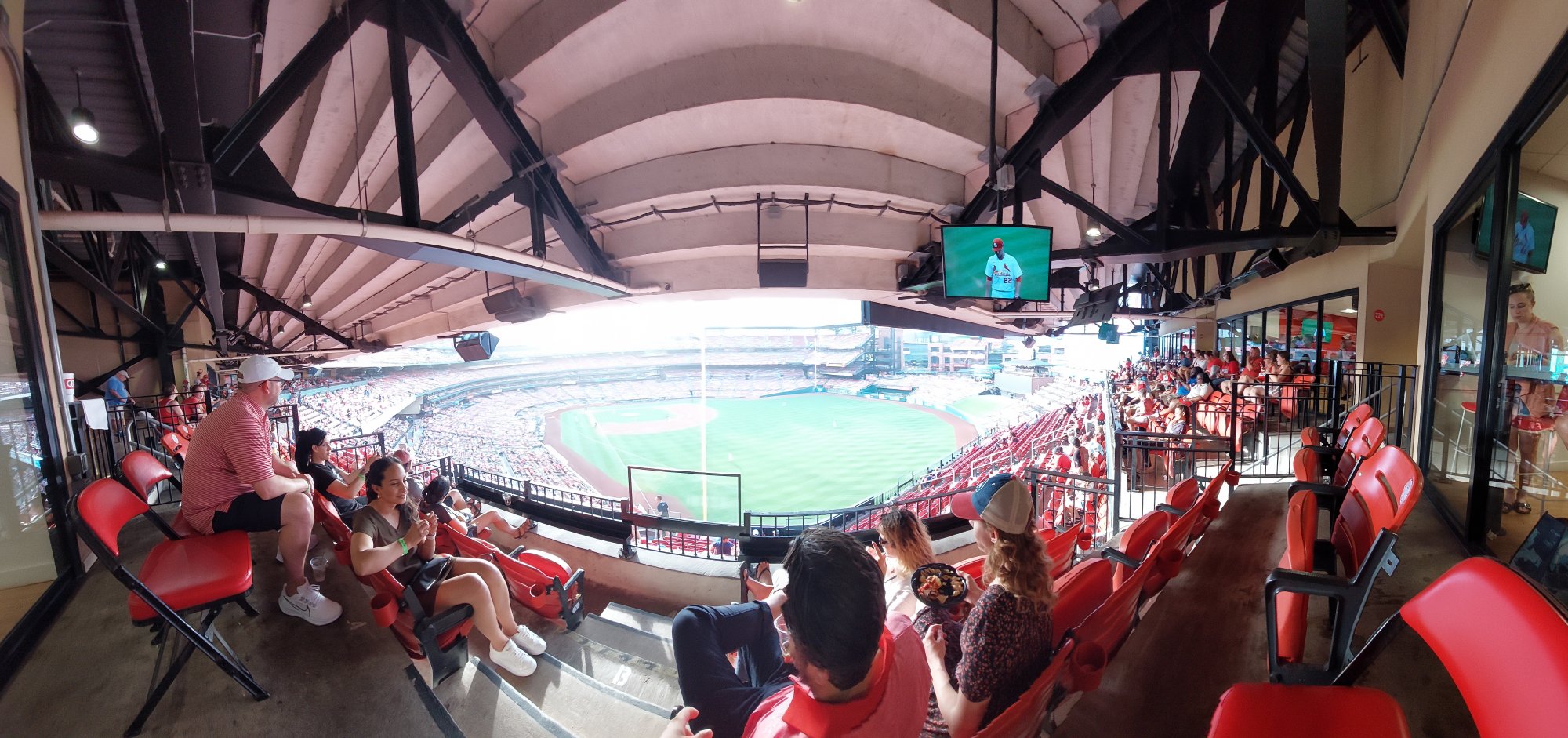 A Conspiracy of Ravens Land in St. Louis, MO
Ravens are playful, social, and intelligent animals, as are the folks who make up one of Madden's largest teams. Team Raven works with midwest clients, including the Missouri Division of Tourism, the Wisconsin Department of Tourism, and Explore St. Louis. So when it came time to plan their Madden retreat, St. Louis, MO, was the ideal destination where they could reconnect while learning more about the area.
The team stayed in the heart of St. Louis in a historic hotel near the America's Center Convention Complex across the street from Explore St. Louis' offices. The first full day started with a presentation by Explore St. Louis, where members of the DMO shared more about their roles, how the DMO operates, and where they get funding. Next, they got to explore Union Station featuring The St. Louis Wheel, the St. Louis Aquarium at Union Station, the Fire & Light Show at Union Station, and so much more. Throughout the experience, they sampled St. Louis delicacies, including toasted ravioli, Provel pizza (only made in St. Louis), and gooey butter cake. Not to mention they all enjoyed a full spread of ballpark favorites during Star Wars night from their private suite at The Cardinal Ballpark Village with a few representatives from Explore St. Louis.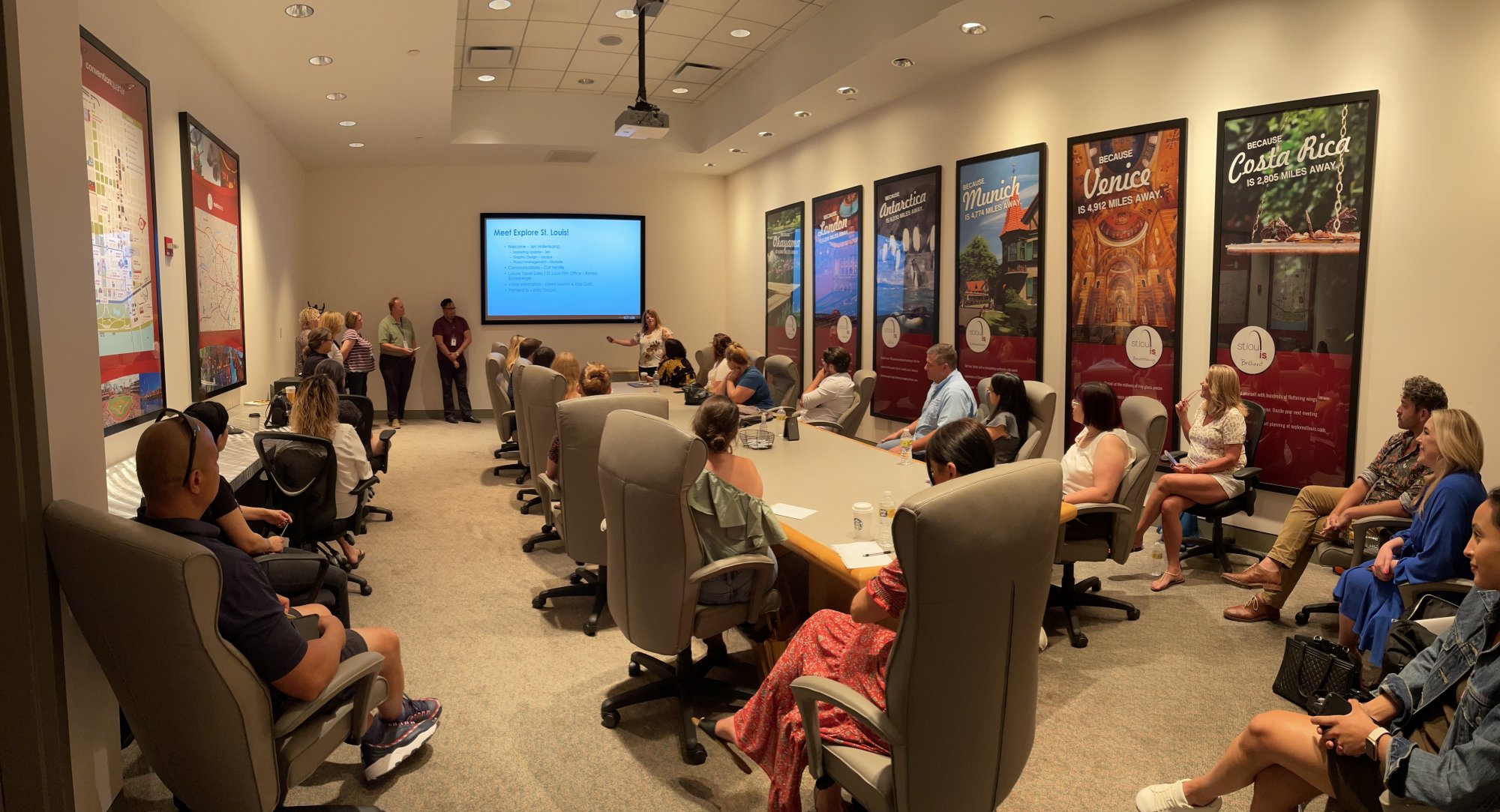 "As much as I love remote work, you really do need that in-person connection to bolster relationships and meet the new team members. Travel is one of the most meaningful things you can do with another person, building unique experiences that you won't have anywhere else," said Content Strategist Marissa Selby. "Plus, getting to experience a client's destination ignites more passion for what we do."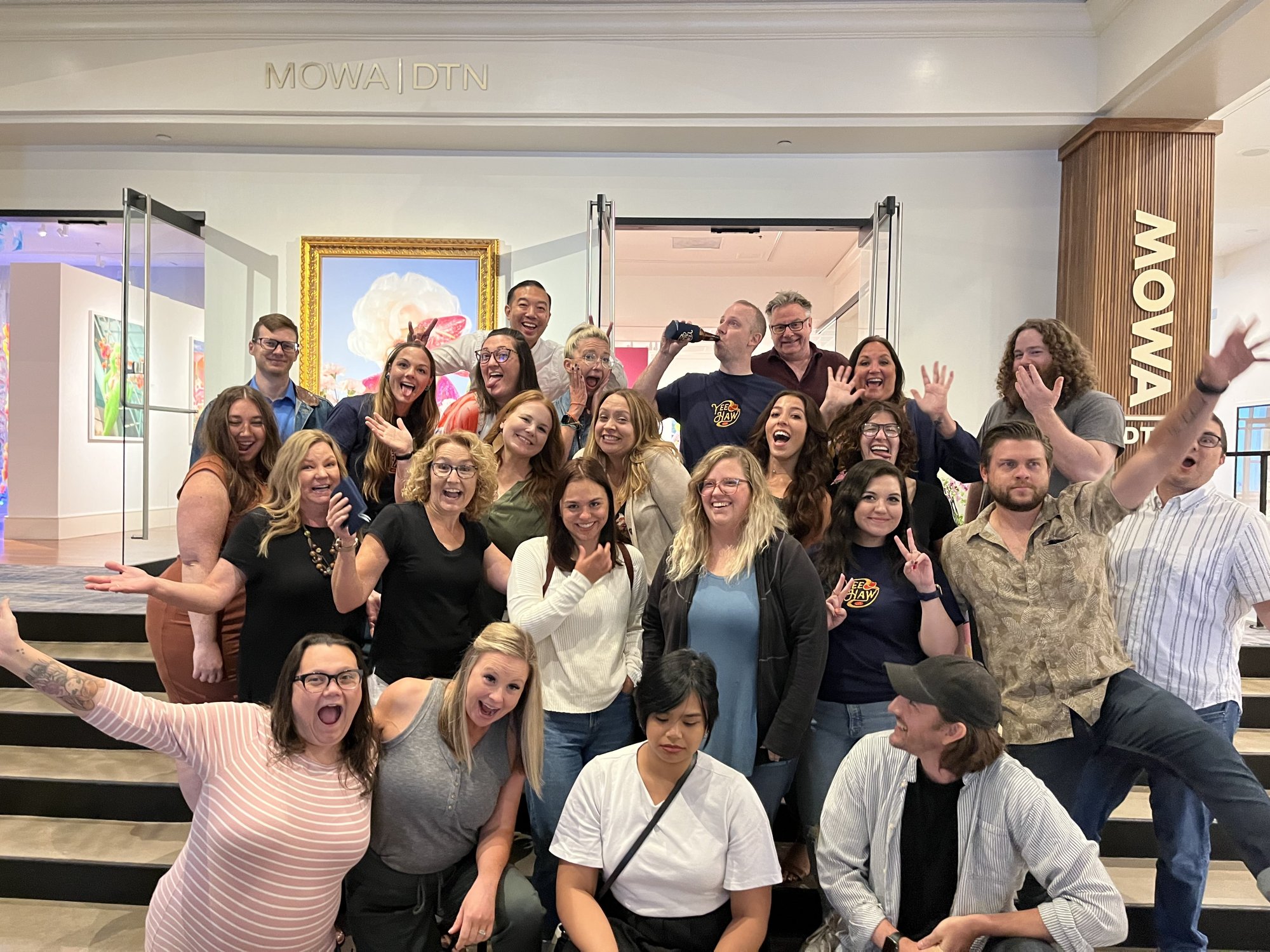 A Tribe of Sasquatch Infiltrate Milwaukee, WI
Tall, respected, nature-loving — that's a Sasquatch in a nutshell. One of Madden's largest teams oversees many "great outdoors" sections of America, such as the Wyoming Office of Tourism, Grand Canyon West, and Galena Country, Illinois. Yet this mysterious team is just as comfortable representing urban areas, including one of Madden's newest clients — VISIT Milwaukee. So when planning the Sassy Retreat, the team went wild in Milwaukee, WI.
"A bonding experience like no other. This team, this company. It's truly changed me as a person," said Managing Account Strategist Alison Mairena. "The energy and work ethic my fellow sassies bring to the table is unmatched, and while this inspires me to be the best I can be, this also drives my passion for the work we do."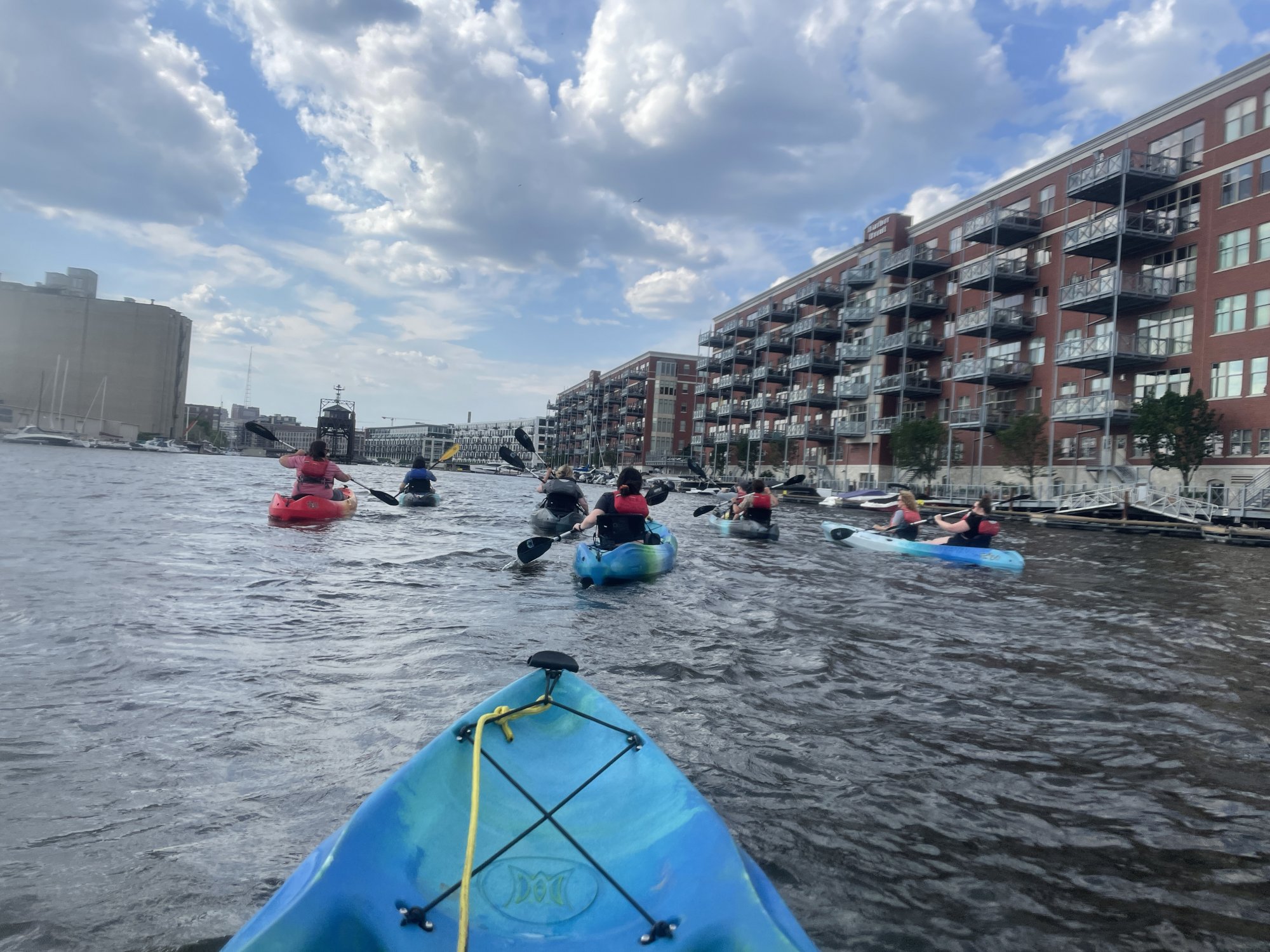 The clan arrived from all corners of the country, descending on one of the coolest hotels in Wisconsin, Saint Kate — The Arts Hotel. This creative hub for the city was a perfect base camp, where every aspect of the hotel is inspired by music, painting, sculpture, and design. The team wasted no time making the most of their short time together. They sang karaoke, dined and drank, and solved mysteries to get into a speakeasy. Some of them kayaked the Milwaukee River, others experienced the city's best bars, clubs, and pubs from a bicycle bar, and still, others went on a go-cart tour of the city. What they all did was a friendly team challenge pitching new and innovative ideas before meeting with members of VISIT Milwaukee, The Wisconsin Center, and Summerfest to learn more about what this incredible city has to offer.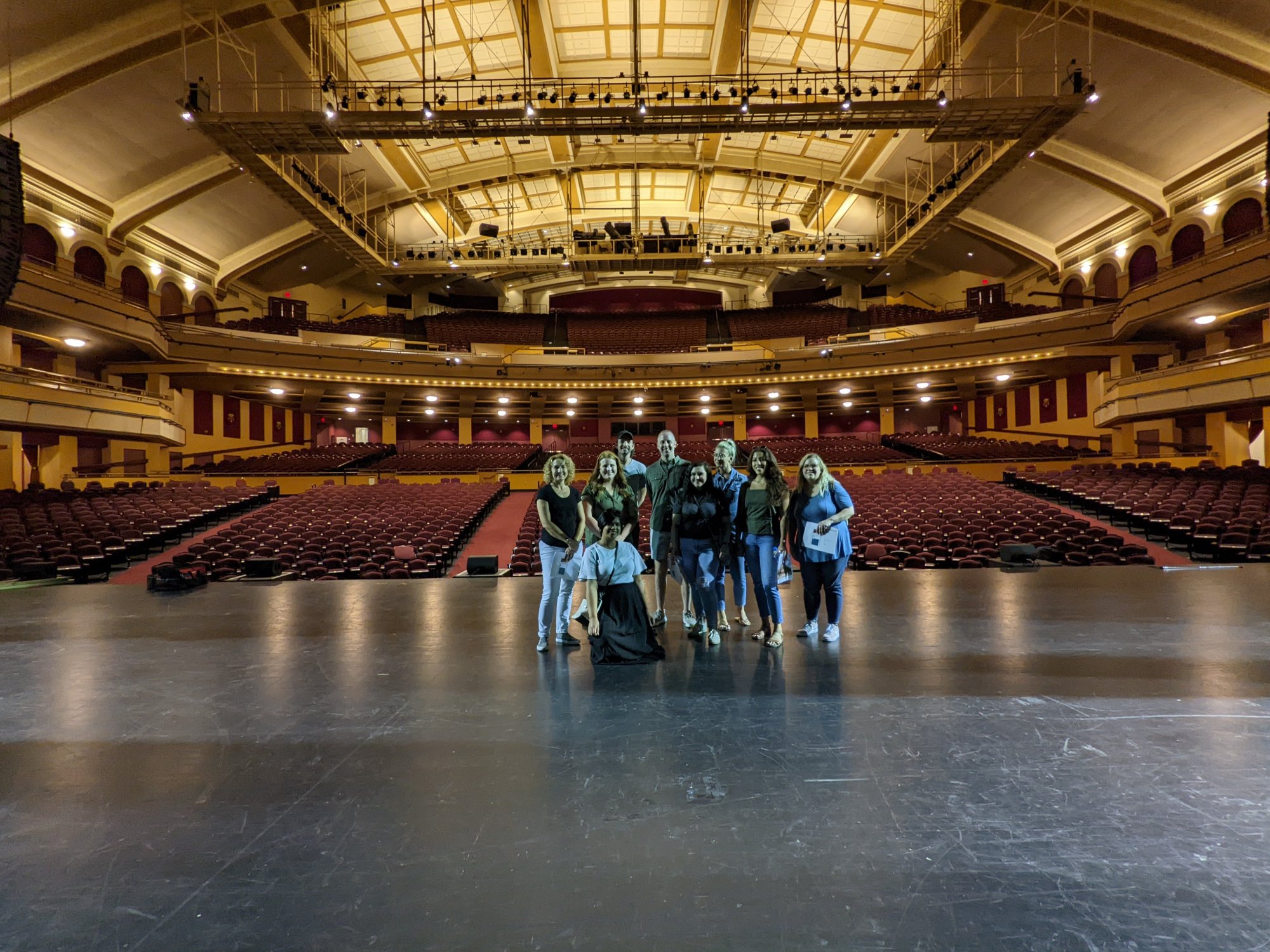 "Expect more in 2024 because the Wisconsin Center District is expanding! The news of the expansion has been the driving focus of our marketing efforts, and I was finally able to see just how much of an impact this will have on the city," said Mairena. "We were lucky enough to get a tour of the district as well as an inside look of the Panther Arena and Miller High Life Theater. Milwaukee is a beautiful city, and I will most definitely be back, especially for the cheese curds."
The Power of Travel
Here at Madden Media, we recognize the positive impact tourism has on the communities within the destinations we serve. Travel makes the world better by generating tax revenue to support communities, paychecks to feed families, and experiences to grow empathy through understanding. We don't want to only create campaigns that drive visitation; we want to walk the walk and be those travelers. And while it was fun to all be together, the impact of these retreats will carry over to our work.
"Working in the tourism industry, we know that meetings drive impact not just for the communities that host events, but the attendees as well. When you bring people together, you create deeper connections that can solve bigger challenges, and you generate creative collisions that create new opportunities through purpose-built collaboration," said CEO Dan Janes. "Each of our teams was able to build those connections, and they all came away with new ideas and deeper understanding of the business and opportunities we can create for our clients."