DESTINATION Door County
SUSTAINABILITY INDEX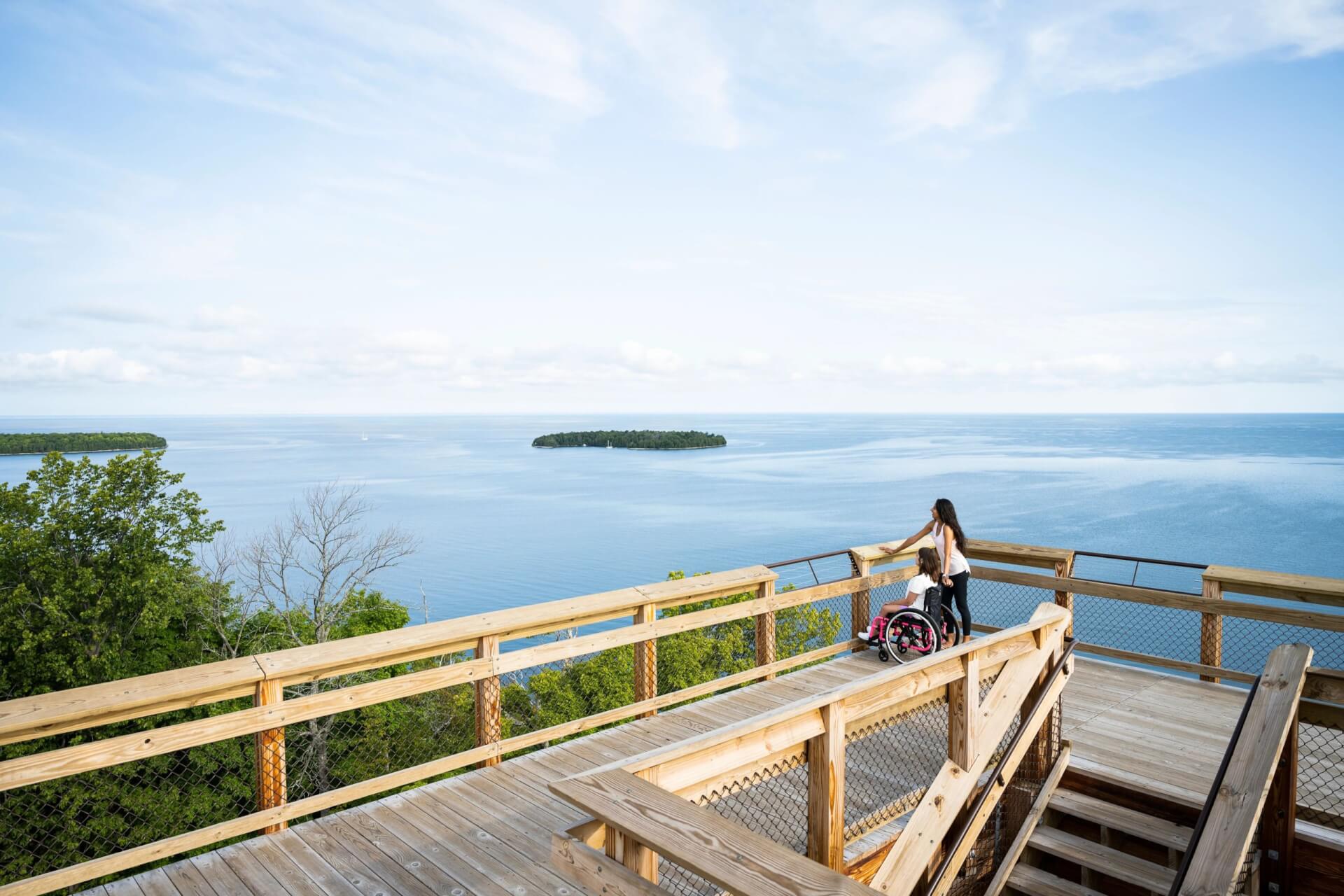 Situation
Destination Door County recognized the need to protect and preserve their community and its valuable, fragile natural resources. Through dedicated initiatives promoting sustainable travel messaging and action, Destination Door County has made great progress in these efforts.
Approach
In order to evaluate overall growth across all initiatives, our data science team developed a Sustainability Index. This index applies an assigned weighted value across a range of measures and impacts as they related to the sustainability initiatives defined and executed by Door County. Through this type of measurement, not only is Door County able to track performance, but this index provides an opportunity to offer transparency and accountability to its residents and stakeholders.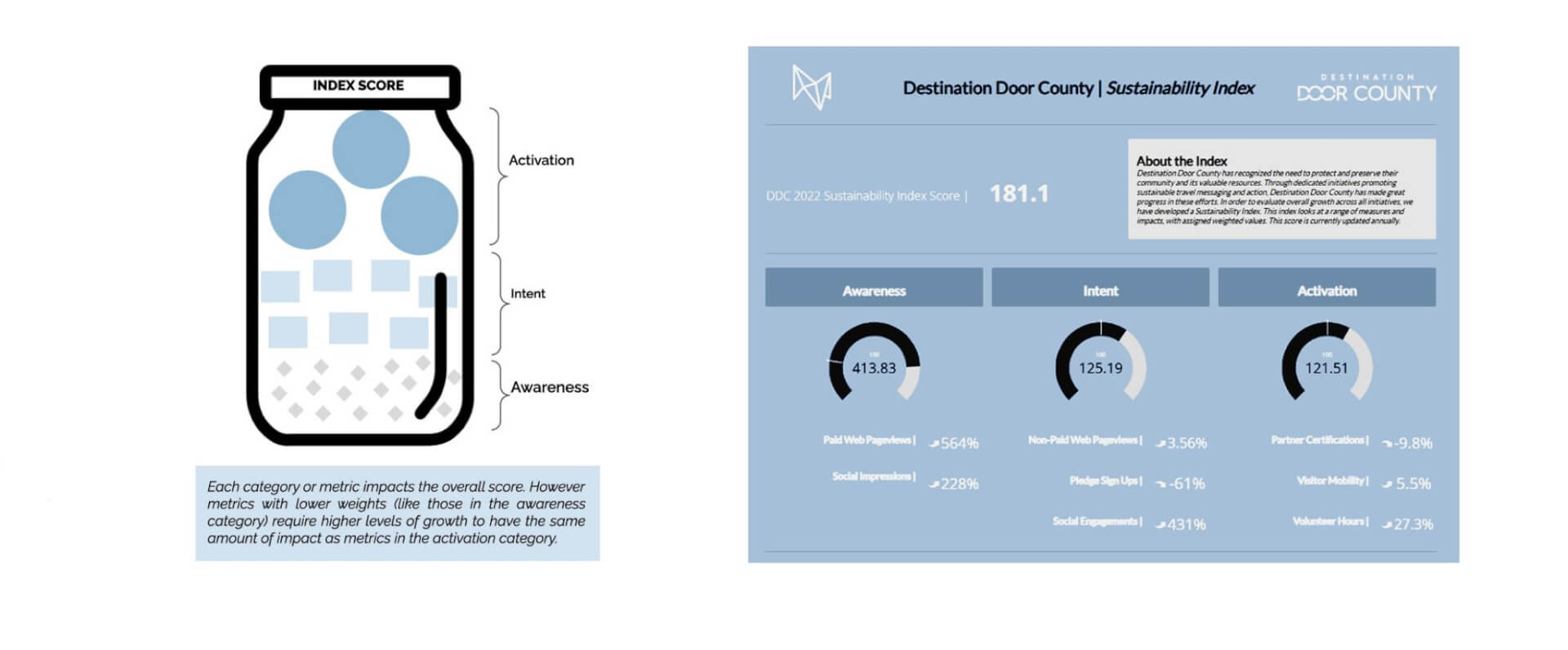 RESULTS
The index measures performance of efforts and impacts specifically related to sustainability messaging and action. Each metric included in the index is assigned a weighted value based on its position and relevancy in the marketing funnel. Year-over-year performance for metrics that are further down the funnel have a higher impact than those towards the top of the funnel.