visit buffalo niagara
Website Enhancements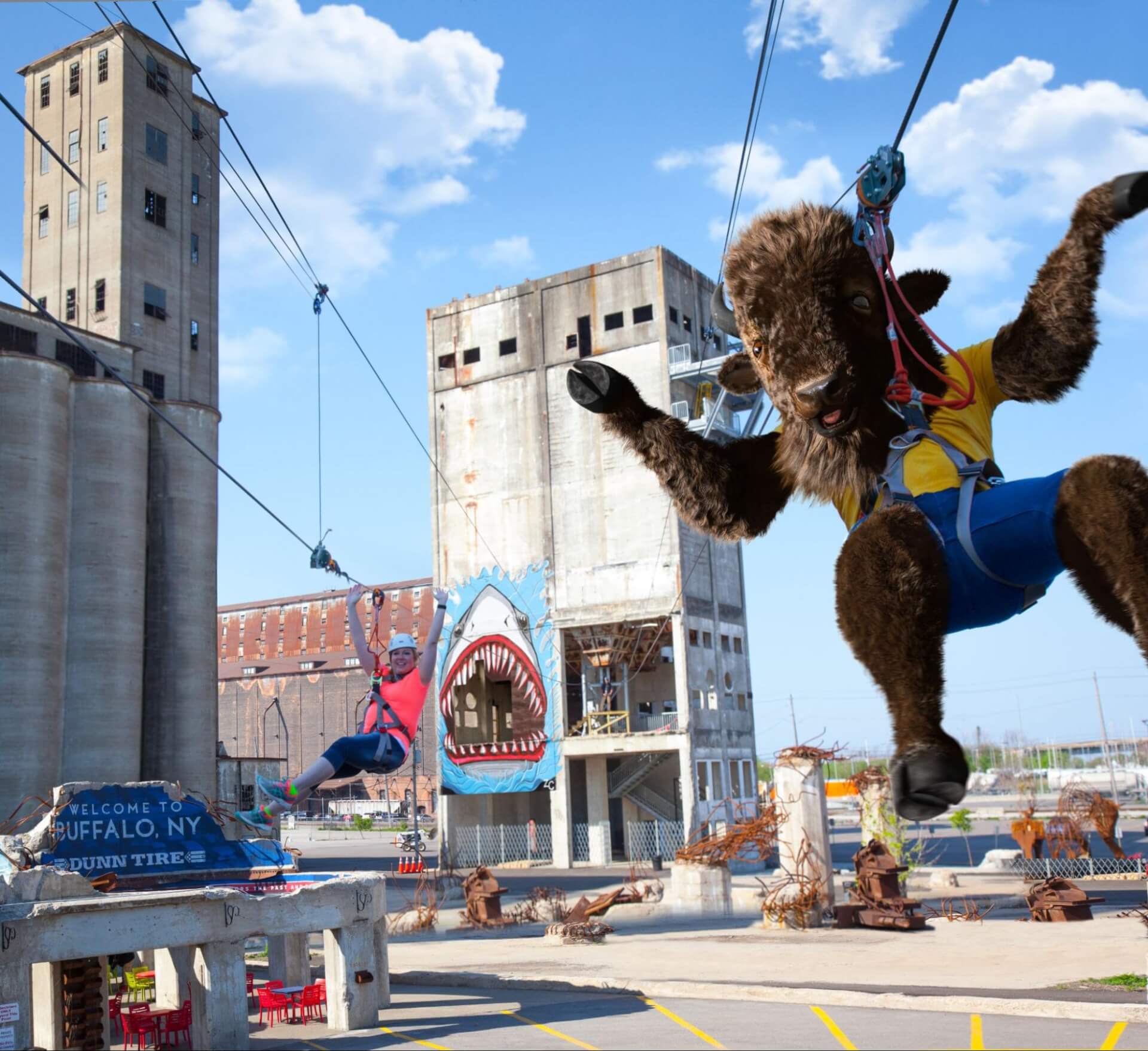 Situation
When we became partners with Visit Buffalo Niagara, their website was a giant, traditional DMO website. The site was overcrowded with cumbersome top navigation and bogged down by countless partner listings. We enhanced the site's appearance, giving it a modern and streamlined UI, and created original content to keep users engaged.
Approach
We began by identifying target audience travel intents to determine which destination elements to emphasize and ran a heat mapping exercise to analyze UI.

These insights informed our enhancement of their top navigation. We streamlined their old version, which took up the entire screen, to a more visually appealing and intuitive version that highlighted high-level topics their intent-based audiences care about. By having the homepage focus on the core elements, we were able to remove the unused or unengaging aspects of the homepage. Since the change, fewer users are using the search function, meaning they are finding what they want in the navigation.

Our heatmap analysis revealed that users didn't care about homepage events slideshow and the actual events page had a high bounce rate. We replaced the homepage slideshow with a smaller widget and redesigned the events page to give it a more aesthetically pleasing design and make it more user-friendly.

In addition, close partnership with Madden's SEO experts was maintained throughout the site redesign process to ensure that we were maximizing Buffalo's presence on platforms such as Google – keeping keywords, images tags, etc. in mind for maximum performance.
Results
As the enhancements were implemented onto VisitBuffaloNiagara.com, the website generated better results.
INCREASE ENGAGEMENT
To increase the website's average time on page, we created new content tailored to the specific interest of their intent-based audiences. For example, we created a "48 Hours in Buffalo" immersive story from the perspective of someone taking a weekend trip to Buffalo, highlighting the different stores, restaurants, and the attractions the city offers.

To improve site engagement, we developed interactive tools to help users plan their trip. We created a planner for meeting and events coordinators that enabled them to identify destination experiences their attendees could visit. The tool allowed them to build a custom itinerary that exported to a shareable, unique URL and an interactive destination map with their chosen experience marked.

Most importantly, we executed these updates in a flexible and affordable way, perfectly tailored to Visit Buffalo Niagara's needs.