visit lubbock
Leisure Marketing and Economic Development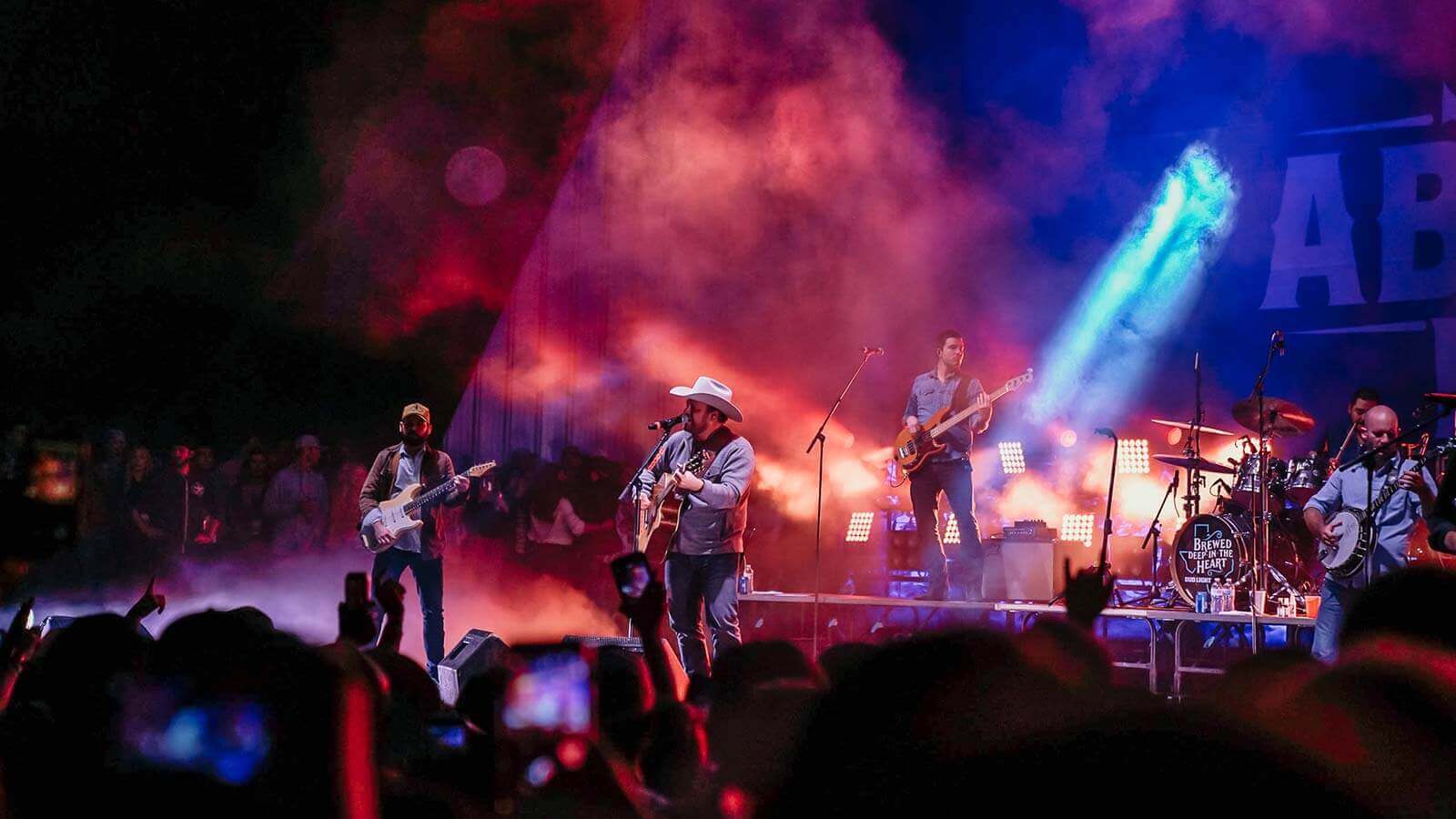 Results
New digital strategies get the word out.
With a bustling music and nightlife scene, a plethora of family-friendly activities, and a thriving art community, Lubbock is the crossroads of culture in West Texas. Over the years we've seen tremendous success sharing these stories, but we don't rest on our laurels—we are constantly pushing to keep Lubbock at the front of an ever-changing digital frontier. We do this by leveraging new strategies and opportunities and overperforming every step of the way.
Presentation layers keep site visitors thoroughly engaged.
Madden and Visit Lubbock have a long, successful history of telling stories related to the key interests and offerings of Lubbock—across leisure, meetings, sports, and more since 2013. Our award-winning Presentation Layers keep visitors engaged and on page well over the site average.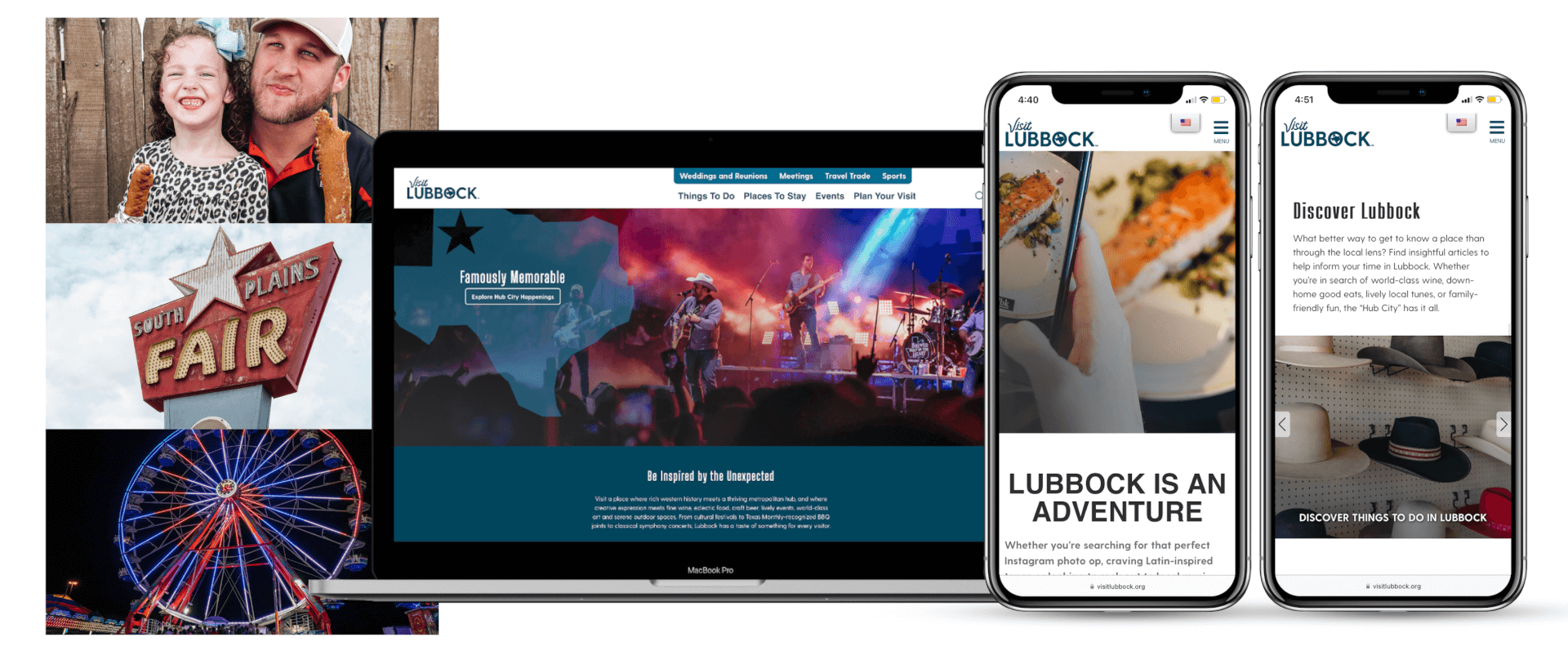 Timely SEM efforts reach Visit Lubbock's target travelers.
Madden's Search Engine Marketing efforts for Visit Lubbock highlight family offerings and draw new visitors to the site. Our immersive display ads and videos are updated monthly to target audiences for Nightlife, Family, Art, and Wine.
Growth Driven Design keeps VisitLubbock.org fresh and exciting.
One of our most recent projects with Visit Lubbock was to redesign their website with a custom homepage, streamlined navigation, and updated interior pages. By implementing our Growth Driven Design process, we'll continue to make iterative improvements to the site to keep things fresh and exciting.
We use LinkedIn to attract professionals to Lubbock.
The Lubbock Economic Development Alliance (LEDA) wanted to spur economic growth by targeting professionals, specifically IT professionals. We utilized LinkedIn to target specific audiences—Texas Tech alumni and those educated in IT Engineering. LinkedIn Display Ads and Message Ads marketing generated visits to the microsite, Return2LBK.org, which featured IT job listings and quality of life comparisons between Lubbock and other major cities.

The challenge with this campaign was hyper-targeting to IT industry professionals who had gone to school in Lubbock. This made the audience quite small, but by using a combination of marketing techniques, we were able to reach and interest this audience with great success.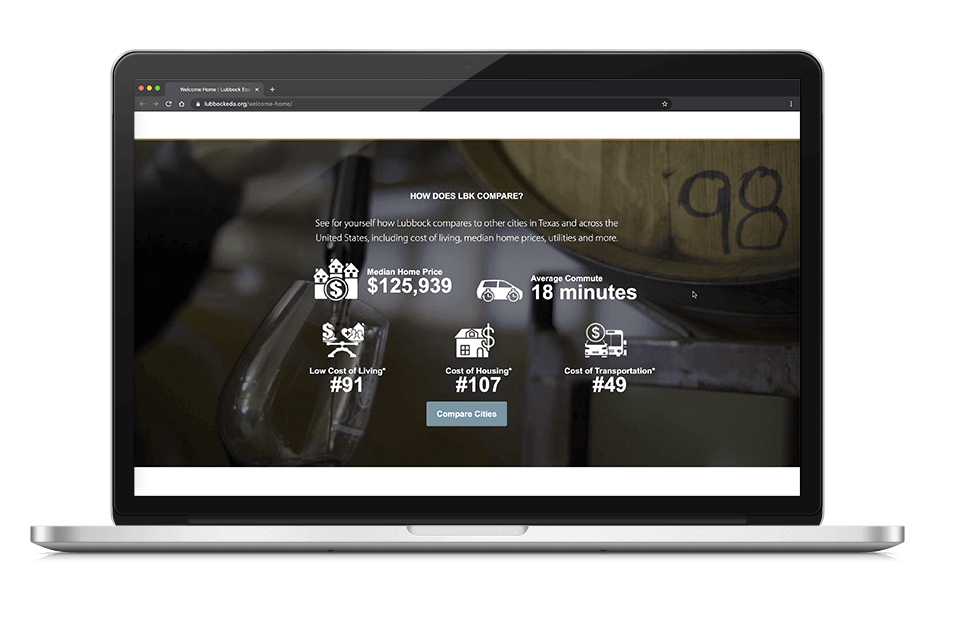 Connecting with Professionals
As users scroll through their LinkedIn Feed, Sponsored Content Ads encourage them to click, sending them to the website to engage with additional content about moving to or returning to Lubbock.

InMail provides the ability to target users by company, industry, job title, job function, and seniority, which is invaluable when finding the right audience to receive Lubbock's custom messages. Once we've determined our target audience, we can send them an engaging email with a call-to-action that leads to a specific landing page with more details.