Creative Experts: Maddenites Grow Their Creativity at Home
August 31, 2021
Creativity breeds innovative designs, campaign concepts, and messaging. While Madden creative experts generate unique ideas that spark imagination while at work, many grow their skills, gain inspiration, and discover new techniques at home as well. This ever-present creativity benefits our clients and makes our creative team stronger.
The best creators gain influence from their past work and analyzing the work of others.This means that creators stay fresh and enhance their skills the more time they spend building, shaping, and immersing themselves in art. Here is how some Madden creative experts spend time practicing their creativity outside of work and how it benefits the work they do for our clients.
Bria Hammock, Managing Creative Director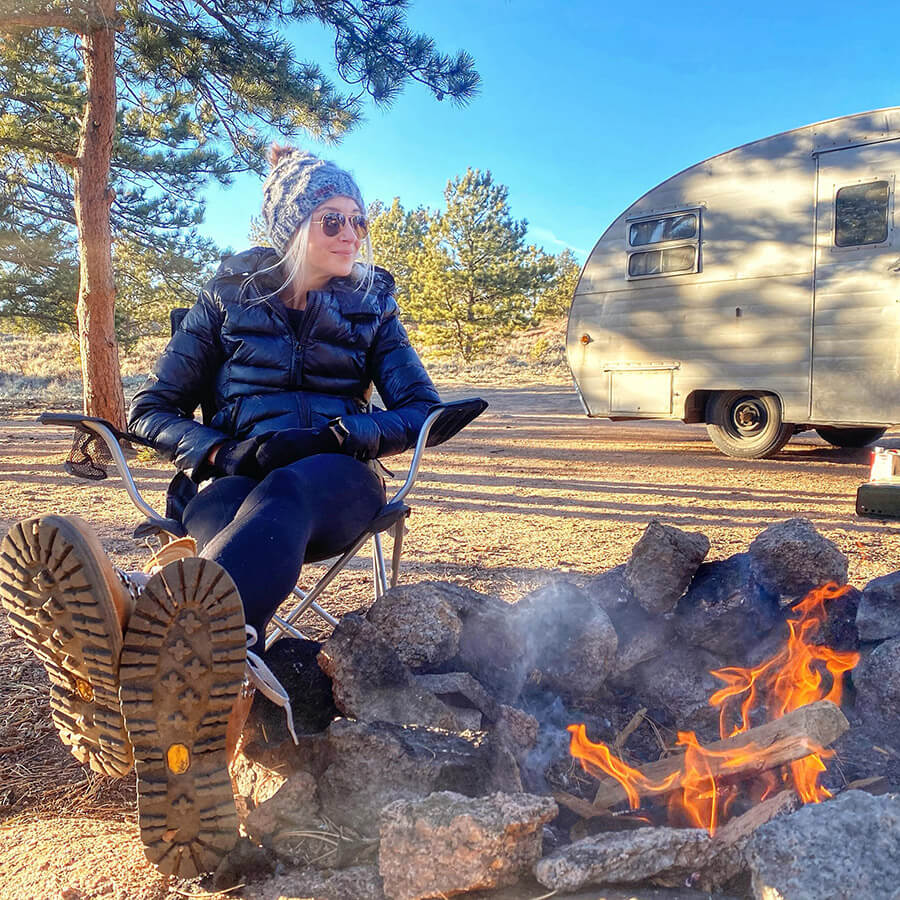 Five years ago, after being too busy with work and life responsibilities to create art in her personal life, Bria picked her paintbrushes back up. Since then, she has rediscovered her passion for painting and found an outlet to refresh her creativity.
Painting primarily contemporary wildlife portraits, Bria has found that this more traditional art form has kept her from feeling stagnated in her art and gives her a different outlet for her creative ideas. Her paintings also give her a space to explore different color schemes and textures that she otherwise wouldn't attempt in her client work. She also finds that getting away from the computer screen and working on a physical canvas helps her creativity wander rather than be restricted by the digital medium.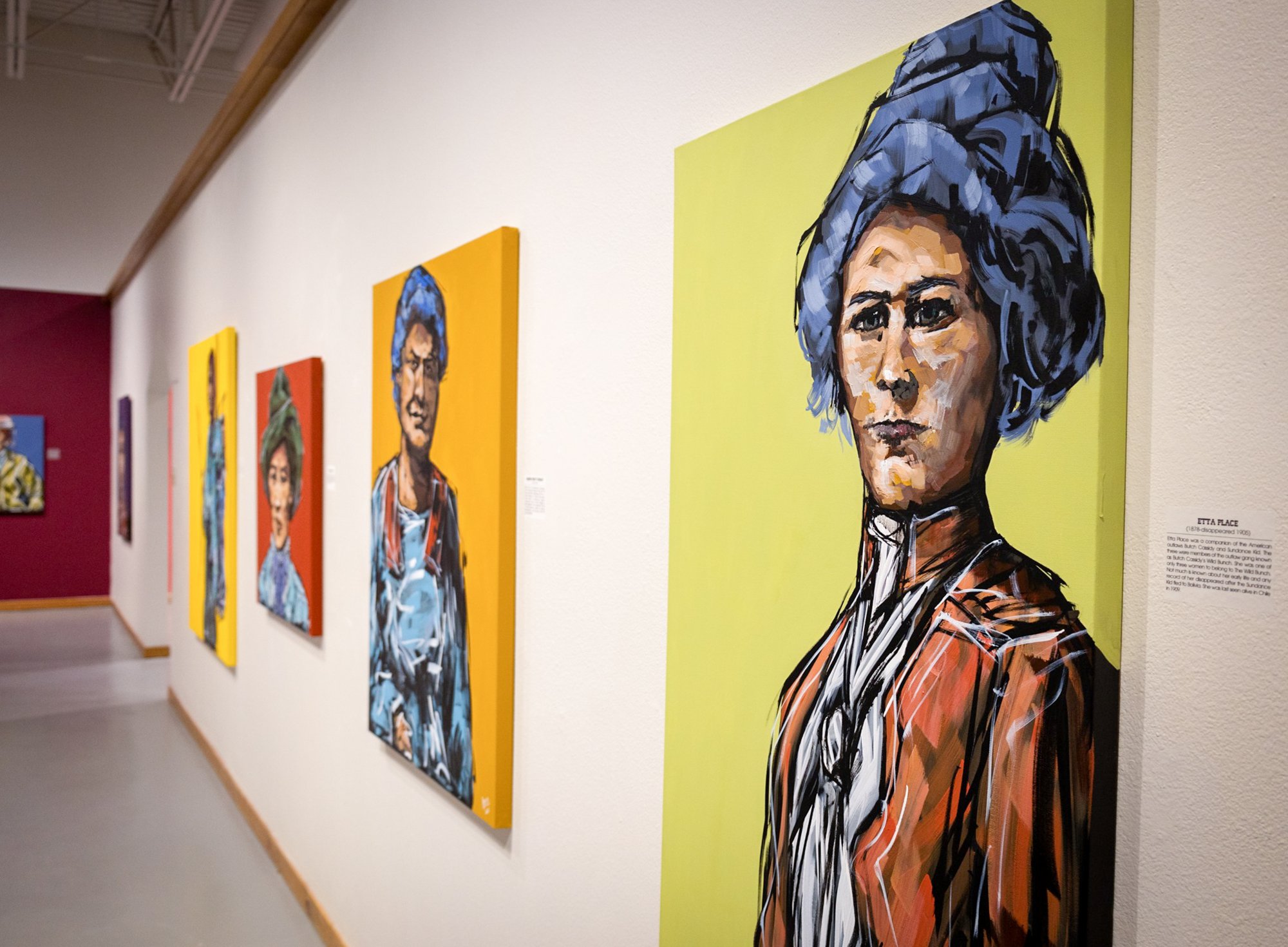 Having numerous shows at galleries and museums, Bria has taken away some important lessons from her personal art experience. She finds that strategically planning out her theme and different elements of her galley are similar to how she strategically approaches clients' brands. Making these deliberative decisions and understanding the power of small details and nuances have elevated her client work. She's also found a way to have her personal art crossover into her Madden art — recently creating a panoramic backdrop for Willamette Valley's farmer's market activation that was heavily influenced by her landscape painting style.
Jon Artigas, Design Strategist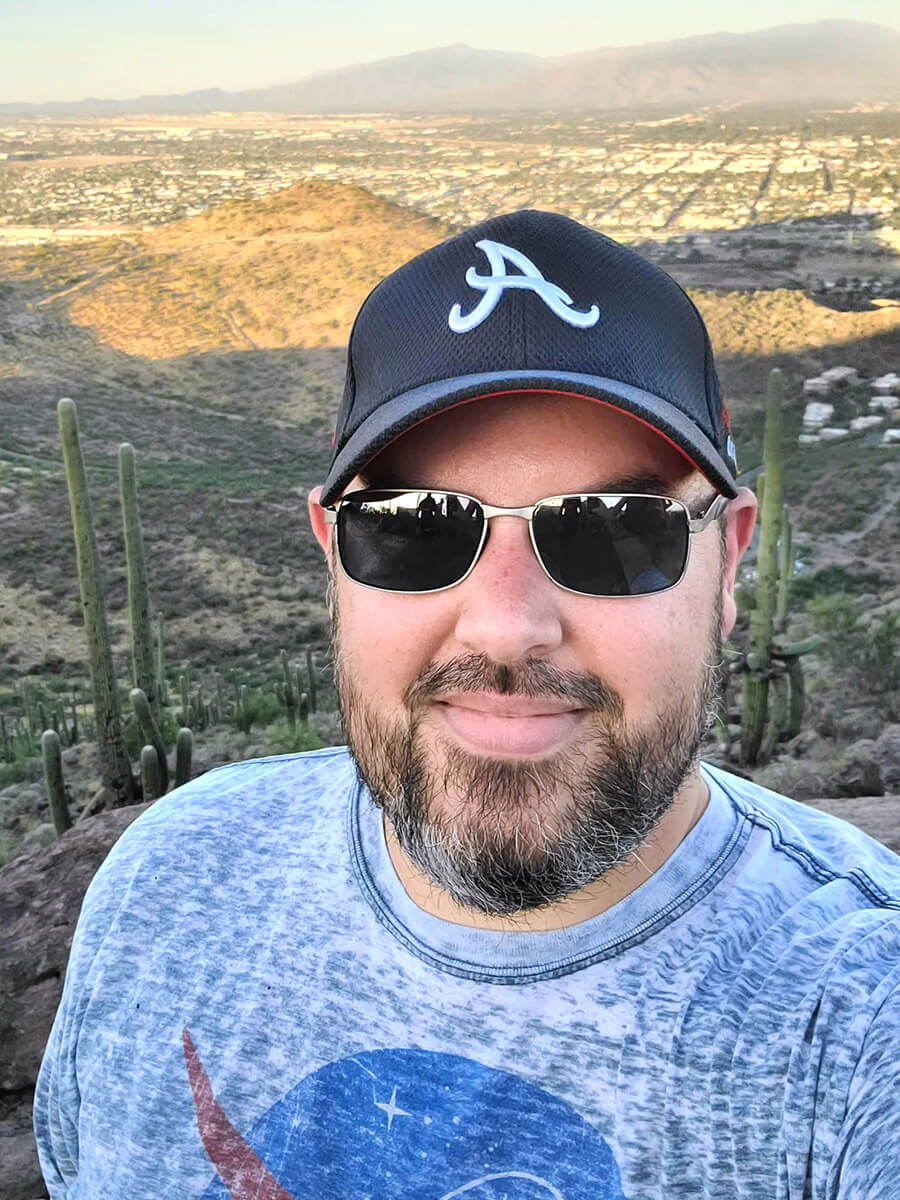 Jon takes advantage of living in picturesque Florida. He takes trips around his home state with his camera, shooting everything from sunrises and thunderstorms to rocket launches and meteor showers. Along with his various other creative hobbies, including sketching, painting, and woodworking, Jon finds his at-home art has given him an outlet to push his creative abilities and boundaries.
His photography has given him an outlet to train his artistic eye. Traveling different places and identifying and capturing the unique elements of a location helps Jon find artistic renderings of everyday life — an experience that seamlessly translates to his work developing creative assets for destinations.
More than helping him become a better teammate for our clients, Jon finds his art outside of work makes him a better artist. He finds motivation in striving to become better, not settling for "pretty good," and pushing himself to perfect his craft. He brings this mindset to work and pours everything he has into making the work he delivers to clients his best.
Ian Ferguson, Design Strategist
Finding the need to clear his mind and reset his creative brain, Ian turned to the meditative pottery wheel to escape his hectic schedule. He uses pottery to turn on different parts of his mind and let his creativity wander.
The benefits of his pottery extend beyond mental health. He finds that it has changed his creative approach. Before starting a piece, Ian would approach his art focused on the final product. Now, he all concentrates on the process. Pottery can lead to imprecision through unpredictable glaze reactions and the unforgiving malleability of clay. However, Ian has embraced the need for flexibility and brings that into his professional art — letting his creativity wander while trying new things rather than fixating on just churning out deliverables.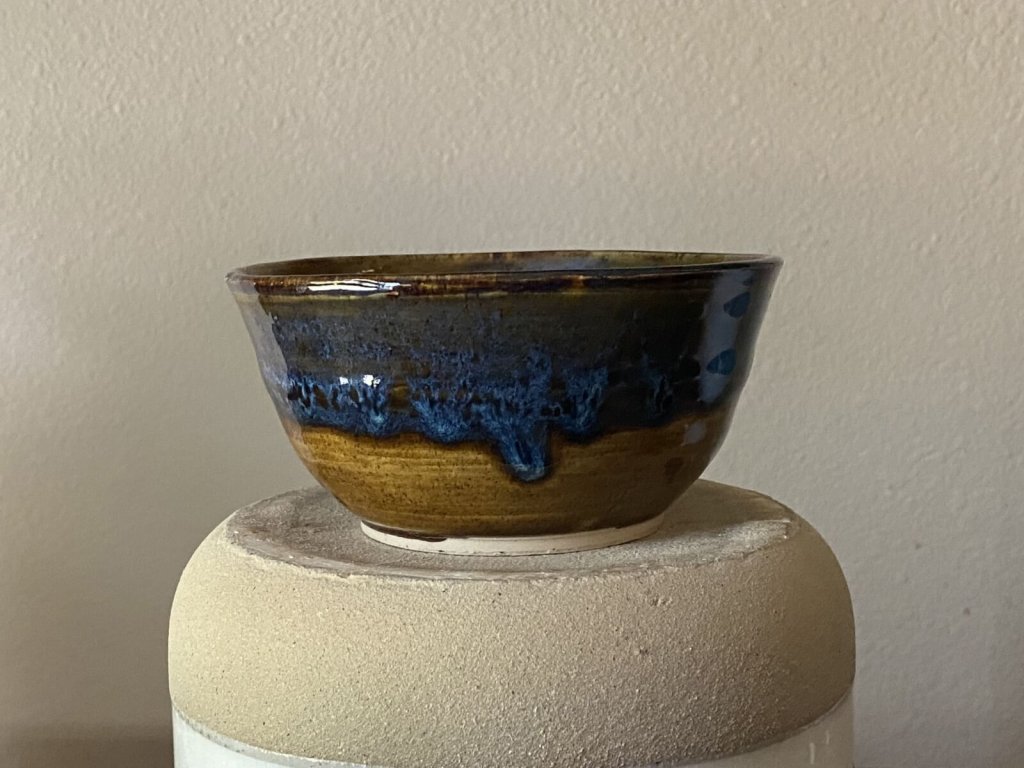 His pottery has influenced some work as well. Some glaze combinations come out of the kiln with unique color palettes he can explore using in graphic design. Most importantly, Ian's pottery helps him keep art fun and maintain his passion, inspiring him in his professional endeavors.
Your Dedicated Creative Team
There are countless creative experts at Madden who, like Bria, Jon, and Ian, bring unique perspectives and passion to their art and client work. As a full-service agency, they also have access to a cross-functional team of media and data analysis experts to inform their work. This ensures the creative assets they develop are not only visually stunning but tailored to compel target audiences. Bria, Jon, Ian, and our entire team of creative experts are standing by to bring your brand to life through imagination-sparking art.