Remote Work and Responsible PTO
August 12, 2022
Pre-pandemic, two weeks of paid time off was an industry standard. You know the drill. If you had a family, you got one week off for winter break and another week off for summer break. If you were single, you might take a two-week vacation or multiple three-day weekends year-round. The point being, you had options. The two-week PTO policy made sense, and many employees probably thought this is as good as it gets.
The Pandemic changed everything.
In 2019, the world experienced an enormous cultural shift. Across states, countries, and industries, work that was once conducted in person became fully remote. The needs of employees changed, and companies were confronted with countless new challenges. How would remote technologies unite teams? How long should offices be left empty? Was two weeks PTO enough time, given the state of the world?
Culture Shifts
Prior to the pandemic, Madden had roughly 15 remote employees of our total 100. By mid-year 2020, the entire company (like everyone else) transitioned to a temporary, fully remote work model. Pretty quickly, it became clear: the lockdown was here to stay. Madden's executive team sought long-term solutions to support employees and its clients.
Permanent hybrid and remote work models meant employees were no longer required to be in the office. For the first time in company history, our staff could opt into the model that best suited their lifestyle. It all worked beautifully.
"When the executive team looked at productivity, they found nothing had decreased. In fact, productivity had increased," said HR Manager Torre Naas.
This new model of remote work allowed employees to better balance their professional and home lives. Team members were now allowed to self-regulate and maintain their workloads in a manner that best suited their lifestyles. Moms and Dads could start later in the day to prepare their kids for school. Anyone could shift their schedules to make a doctor's appointment. The system worked better than ever before, and it worked because it was founded on the basis of trust.
"We know our team is invested in providing great work for our clients and are invested in their mission," said CEO Dan Janes. "Our PTO policy is built on a foundation of trust. We hire great people who do great things from wherever it is they need to be. At our core, if we cannot trust each other, then we probably should not be working together."
It was all working so well, so seamlessly, in fact, that executive leadership took a closer look at the pre-Pandemic PTO policies. While the previous model of PTO was generous, it was antiquated. The nature of work had changed. As the world reopened, we all craved travel and community more than ever before.
"With so many of our clients in the travel and tourism space, we know the important benefits that travel has on individuals," Janes said. "We know that in order to be your best for yourself, family, and our clients, you need rest, relaxation and vacation. That looks very different for everyone across our team."
As the future of work experienced evolution, so too did Madden. Employees were now welcome to take whatever time they needed, for whatever reason. PTO was now less about managing the time of people and more about a broader discussion of performance, results, and output that placed individual autonomy over traditional management systems.
The new models more than worked — they flourished. Madden now has 142 employees spread across 31 different states (and counting). And as a result, productivity is at an all-time high, and so too is paid time off.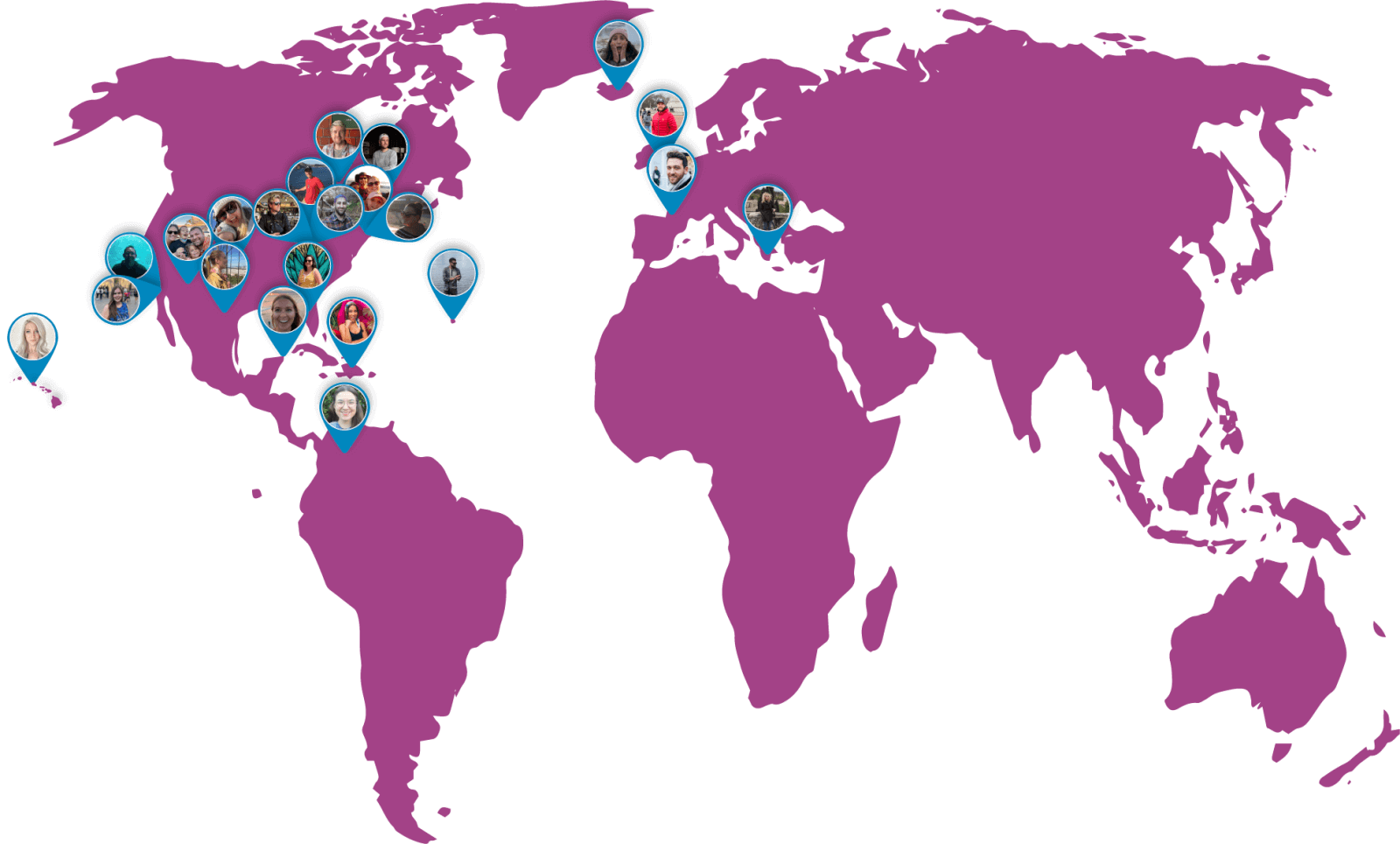 See Responsible PTO in Action
Our team impacts the growth of communities by creating personalized, immersive content that connects people to places. This summer, Madden employees have traveled across the world and back again—from Greece to Colombia, from Oahu to Nashville, and beyond. Explore some of their stories.
Bordeaux, France: Media Strategist Wes Condray-Wright
"I have a relative who owns a B&B in a small village called Saussignac," said Condray-Wright. "We came to spend some time enjoying the countryside and of course, enjoy all the wine the Bordeaux region has to offer. The flexibility to be able to work from anywhere makes it so easy to take advantage of summer travel. All you need is a stable WiFi connection, and boom, instant office. I appreciate that Madden not only promotes travel externally but encourages us to explore the world as well."
Orlando, Florida: Director of Destination Strategy Kaitie Burger
"My brother lives in Orlando and works at Disney, and I was heading to Florida for some work-related travel. I was able to tack on a few PTO days to spend visiting with my brother, who I haven't seen in quite some time," said Burger. "Our PTO and remote work flexibility impacts my decisions tremendously when it comes to travel! It's great to be able to take long weekends without feeling the pressure of being away from my desk. And our remote work flexibility means that I can even treat myself to a little workcation where I can spend some productive time, but also be able to see friends and family in the mix too. A little poolside work time is never a bad choice."
New York City, New York: Content Specialist Josh Johnson
"This summer I visited NYC because I love the chance to explore solo, and NYC has all my favorite things — good food, great bars, and plenty of people watching," said Johnson. "Madden's responsible PTO helps me craft new experiences for myself without the guilt often times associated with frequent travel — which as a creative in the tourism space helps to fuel future stories, ideas, and concepts.
Interested in learning more about Madden's benefits and company culture? Explore more of Madden Media here.