The State (of the State) of Digital Marketing
November 16, 2022
The State (of the State) of Digital Marketing in October 2022
Search engines are changing. While this statement is true year-round, it feels especially true now, as the travel and tourism industry hits the tail-end of 2022. Since August alone, Google has rolled out not one but three updates as part of its ongoing efforts to improve search results, meet user intent, and reduce spam.
And it's not just Google that's changing. Other search engines and apps are also jumping on the UX improvement train. TikTok (you've heard of TikTok, right?) has also released several enhancements to solidify its status as an organic search engine.
As organic search changes, destination marketing organizations should focus on two key goals heading into 2023. First,whatever they do, match user intent, and second, exceed user expectations by providing rich content and unique experiences to set your destination apart from the rest.
TikTok: The Authentic Search Engine
It's no secret that TikTok is popular. In 2021, TikTok made headlines as the most popular web domain in the world, surpassing Google as the longtime champion. Taking a look at the numbers backs up this claim: TikTok officially reached 1 billion active users per day in 2022. What helped get TikTok to this point?
What Makes TikTok a Good Search Engine?
TikTok has created an economy of authenticity, something critics complain Google lacks as many agree search results are getting worse. "The user-generated content is authentic and provides tips, tricks, and advice that resonate and answer important daily questions," says Nicole McElroy, Media Strategist at Madden Media. "This content ranges from top new restaurants to the best places traveled."
As a search engine, the platform offers endless sources of entertainment and discovery. This sense of discovery, however curated it may be, has several benefits.
Users Feel in Control on TikTok (even if they aren't)
TikTok's For You page creates a sense of control for the user. Humans love feeling like we're in control, especially in a world where so many decisions feel made for us.
TikTok Content Feels Personalized and Inspirational
TikTok's content feels personalized, and users love it. Users love it so much, even 72% of users report finding paid ads inspiring. "This is important as destinations seek to inspire and increase curiosity through visual storytelling," says McElroy. "Marketers can use TikTok to cut through the advertising noise and reach people while they are attentive and in the exploratory phase."
Indeed, Google might be borrowing a page from TikTok's playbook. In September 2022, Google announced plans to offer more personalization, and crucially, show users what goes into generating their search results.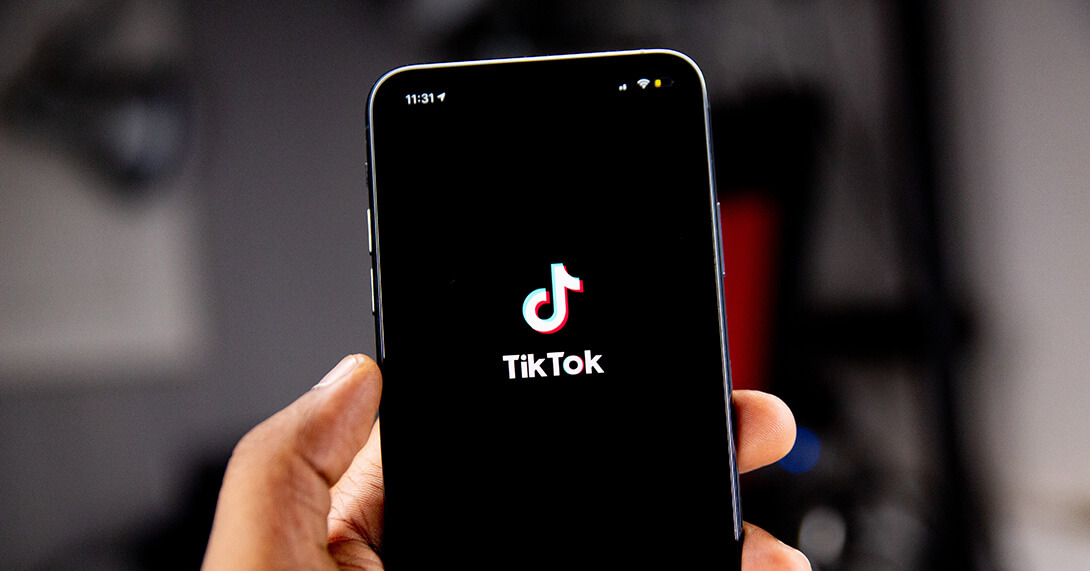 Younger Audiences Prefer TikTok over Google
Lastly, TikTok is preferred among younger audiences. 40% of Gen Z users turn to TikTok for search instead of Google."TikTok's search feature delivers fast and efficient answers through visual videos that are short and to the point," says McElroy.
Engage users with TikTok series
For the reasons above, McElroy stresses that it's time for destinations to lead the conversation for travel. Share tips on unique places. Highlight seasonal events. Create a sense of community. Destinations that do all of this will truly be recognized as the authority for all things travel.
One way destinations can lead this conversation is through TikTok series, a strategy where content creators upload videos in parts and stagger releases throughout the week. This keeps the user engaged and shifts the dynamic from passive to interactive. "Destinations can create a series on wellness, dining, and seasonal events — options are truly endless," says McElroy.
TikTok Increases Character Limit from 300 to 2,200
TikTok SEO is here to stay. "With TikTok's rise in popularity and engagement, it's leaning toward SEO-driven opportunities," says McElroy. "This change is most notably expressed through the recent announcement of increasing the character limit in the post caption from 300 characters to 2,200 characters — a 730% increase."
Key Focus: Include More Context (and Keywords)
"This change allows for more real estate in the caption for creators to explain, educate, and inspire users with how-to's, use important facts, and increase the use of hashtags," says McElroy.
As TikTok rolls out this new feature, destinations should use the increased character limit to provide more helpful context while naturally including keywords and key phrases. "There is an increasing opportunity for brands to gain exposure under relevant keywords through content creation," says McElroy. "TikTok offers unique ways to increase SEO opportunities by using text on video and saying keywords aloud in the video."
Nearby Content on TikTok
Around the same time as the increase in character limit for the captions, TikTok began beta testing a "Nearby" content feed for testing. McElroy says, "TikTok's Nearby video feed will work in tandem with the increased character limit to pull information from the caption and hashtags used to show a user nearby restaurants, attractions, local businesses, and events."
Key Focus: Highlight nearby Towns, Cities, and Things to Do
To take advantage of TikTok's nearby feature, McElroy recommends using hashtags for nearby towns and cities to help the algorithm feature your content to a nearby audience that is more likely to convert.
"The idea of the nearby feed is to feature local content. If a user's For You Page consists of dining spots and hiking trails, the FYP will feature those types of places nearby," says McElroy. "If an FYP consists of live events and music venues, the nearby page will feature those types of businesses. This ties into the relatively new launch of tagging a location in video content. The algorithm will pick up the location tag and SEO drivers including hashtags and captions to generate content into the Nearby feed."
Now's the Time to Start TikTok SEO
With the platform's popularity, 2022 is the perfect time to start posting content on TikTok. "TikTok's search engine capabilities are still new with less competition in the space than Google, so get in while it's new." says McElroy. "While TikTok continues to rise in both popularity and engagement, it is important to create a strong footing now to rise with the tide."
Google as a Semantic Search Engine
For years, Google has been the recognized leader in all matters of search. As of October 2022, the search engine giant holds 91 to 92% of the total search engine market share worldwide and boasts over 8 billion searches per day.
As TikTok implements search features, Google has also been making efforts to innovate the way users search and find answers, especially as it seeks to combat TikTok's rise in popularity.
What Is Semantic Search?
Semantic search is a method of searching where users are shown results based on relationships between parts of speech and entities. Rooted in natural language processing (NLP) and natural language understanding (NLU), users are served results based on intent versus exact-match keywords or key phrases.
What Does Semantic Search Mean for Travel SEO?
Google has made it clear in their recent updates: user intent matters. As travelers search on the web, and search engines get more intelligent, Google is shifting from a "string" search— focusing on exact match keyphrases — to a "thing" search— focusing on meeting user expectations.
Focus on inspirational content. Instead of generating content based purely on search trends and keywords, destinations must craft content that understands a user's goals. Not only that, but content must also offer clear and actionable solutions.
For instance, while a user searching for "best places to eat near me" is probably looking for restaurants, they're probably looking for more than just a simple listicle. Users are also looking for the menu, popular food items, pictures, prices, and ratings.
Maybe they're also planning a day trip from a nearby location, or are looking for nearby things to do or places to stay as part of a longer trip. Whatever the case, destinations can provide all of that information, and more, to engage and inspire users once they visit their websites.
Most importantly, destinations should focus on placing themselves as the authoritative voice of all things travel. Amplify the voices of locals, highlight fun businesses through stories, and continue posting unique photos and videos that cannot be found anywhere else.
Web Stories & User-Generated Content
In today's digital world, content no longer means just written text: It also encompasses images, video, and user-generated stories. And Google has noticed.
For this reason, Google has announced plans to switch to a widget-based layout for mobile search results (much like what you'd expect on iOS). This new layout will highlight stories and experiences from other users, much like how TikTok displays content for users.
Web Stories for Travel Inspiration
If you aren't already, destinations should consider creating web stories, and promoting them in content calendars and social media regularly. While web stories aren't exactly new, Google is encouraging creators to use their WordPress plugin (especially as they're trying to combat TikTok). Web stories can be an effective tool for conveying inspirational stories, especially when coming from authentic sources and influencers.
Multisearch: Text Meets Photo & Video SEO
As TikTok has already discovered, users love short-form content and curated images. That's why Google's app has created Multisearch, a new and unique way of searching for answers when words aren't enough.
The days of typing in and refining a query are quickly falling behind, as users can now take a picture and pair it with voice or text to get better results. The implications of this feature range from ensuring destinations load pictures of popular locations in Google Maps to making sure they host photos on their own websites as storytelling platforms.
Multitask Unified Model (MUM) and Video
Videos matter too! The Multitask Unified Model is Google's algorithm developed specifically for searching for answers through text, image, and video to provide users with the best answers to their questions.
This means that Google understands what's in videos now, and can decide which sections are the most pertinent for an answer that meets user intent.
Auto-Translated Articles
Starting in early 2023, Google also announced that they're going to start testing auto-translated news articles in search results. Traditionally, if destinations wanted the content to rank in multiple languages they'd have to implement hreflang, ccTLDs, or even some combination of the two.
But now, with Google testing MUM's robust auto-translation, the possibility of reaching audiences across the world seems easier than ever before.
Forums & Discussions Rich Snippet Features
In an attempt to serve more user-generated content to the people who are looking for answers, Google has also announced the addition of a new forum and discussion-rich snippet features.
Death of "[Insert query here] + Reddit" in search?
There is a large subset of users who use Google to search popular forums like Reddit, where they'll input queries like "things to do Tucson reddit," or "places to eat Phoenix reddit."
Some users also search in this manner to find authentic content from a primary source, much like the users who use TikTok. Google has received the message, and now offers relevant forum threads and discussions in search.
Looking Forward: Meet User Intent with Content
As we wrap up 2022, and we look toward TikTok and Google, it's clear that meeting expectations and driving conversations will continue to be the key players in travel and inspiration.
Content is king. User intent is queen. Marry the two together and watch your traffic grow. Destinations should continue generating the content, using their websites to tell and share stories, and look toward short-form videos as an effective medium for serving users' information and inspiration.