Three Ways to Avoid Ad Fatigue Among Your Audience
December 21, 2020
Let's face it. Your audience is bombarded with brand messages every day. Not all stick. Our inboxes full of unread promotional emails serve as evidence. So, how can you ensure your marketing messages are sticking?
We build unique media plans for every client. However, we incorporate these three key principles into every media strategy to keep our partners' audiences engaged and avoid ad fatigue.
Audience over Brand
It's vital to focus on WHY people travel rather than WHO travels. We build our strategies around intent-based audiences rather than demographics. This approach enables us to speak directly to the reasons people travel, and show your destination offering the experiences they crave. We constantly analyze media consumption data to understand which channels travelers interact with when they are dreaming of, planning, and booking their next trip. These insights mean our messages are always delivered on the right channel at the right time.
Our client Explore St. Louis planned to invest CARES funding, but didn't want to target people unlikely to travel due to COVID-19 fears. We analyzed how the pandemic was affecting traveler behavior, and developed intent-based creative and keywords to reach people looking for outdoor destinations they could safely enjoy with their family.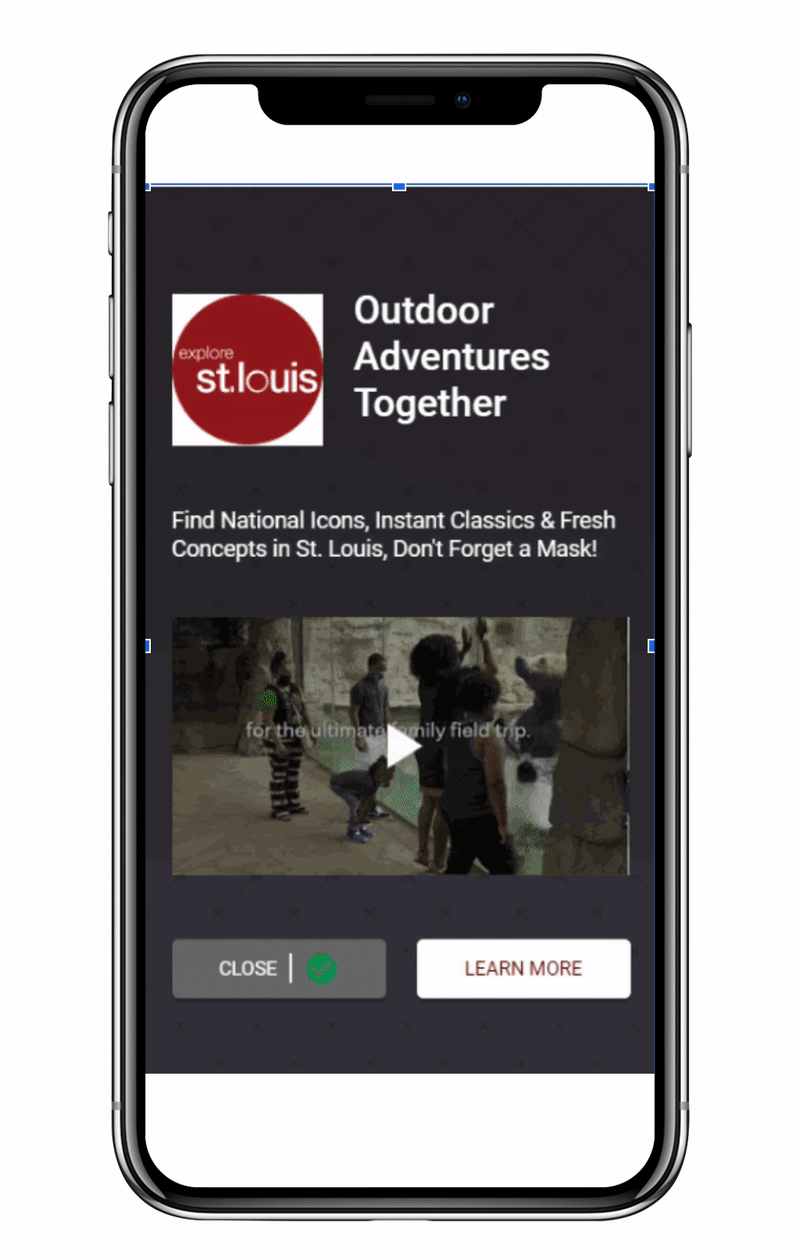 Stay Fresh
We build constant optimization into every media strategy to ensure creative variety, viewability, and frequency. It's vital to establish recurring times throughout your campaigns to refresh your creative assets. This approach helps avoid repetitions and let's us build upon what's effective. 
These regular refresh periods also create the opportunity to adjust. For example, after the COVID-19 pandemic brought new social distancing and public health guidelines, we helped many clients refresh their creative asset libraries to emphasize outdoor activities, small groups, and in some cases, mask wearing.
As the agency of record for Visit Idaho we refreshed our media tactics frequently since the beginning of the year to keep our audiences engaged. In anticipation of seasonality transition and COVID-19 causing more people to look for outdoor experiences, we refreshed all our media buys to feature autumn outdoor creative.
Remain Top of Mind
It's important to structure multiple touchpoints that align with the traveler's journey. This approach builds connections with people during each phase of decision making. We plan out multiple touchpoints through creative ad sequencing. This method serves people different ad designs and messages on the same platform, often having each ad building upon the one another—creating a narrative through advertising.
Using several different ads in sequence performs better than repeating the same ad. According to Ipsos, video sequences with three ads increased key message retention by 89% — much higher than two repeating ads. It's also a great way to deliver remarketing messages to people who have viewed or interacted with specific campaigns.
Our winter campaign with Visit Idaho leverages video sequencing to highlight different activities and places to visit around Idaho's diverse region. This approach adds variety and appeals to different intent-based audiences. By running tests on each video ad, we determine which videos perform best and sequence the order to maximize effectiveness.
Build Relationships Without Overwhelming People
Capturing and holding your audience's attention will determine whether your destination is considered for their next trip. By following the three principles discussed above, DMOs can guarantee they are getting noticed and building relationships that generate visitations.