 visit idaho
NATIVESOUTDOORS COLLABORATION
Photography by Tara Kerzhner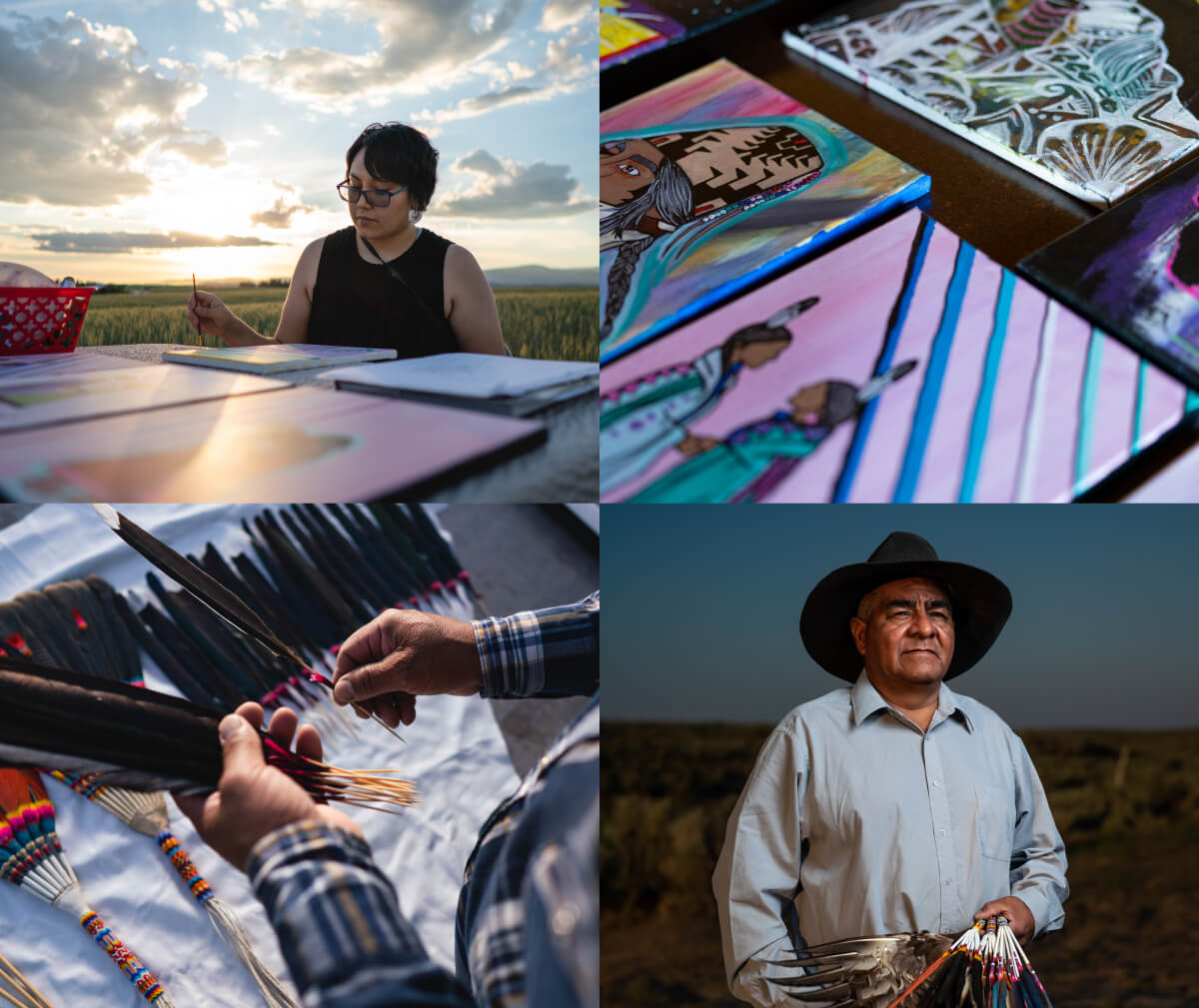 Situation
The state of Idaho is home to five federally-recognized Native American tribes. As Visit Idaho's marketing partner, it is important that our work represents the whole destination, including the voices within these tribes. Working with Visit Idaho, we created a plan to preserve local culture through education, while building a relationship between the local tourism industry and the Indigenous peoples who live in the state.
Approach
After months of outreach, three tribes, agreed to participate and we began a collaboration with the native-owned organization NativesOutdoors. Partnering with the organization, we created a campaign that represents these Idaho tribes and highlights Native American artists. We worked alongside the tribes to create two print stories in the 2022 Official Idaho Travel Guide, three video profiles of on-the-rise Native American artists who are carrying on tribal traditions, and one digital exclusive story, "Inspiring the Next Generation," which is a companion to the videos. The featured artists showcase their work—including painting, music, vocals, beading, and leatherwork—and explain its significance within their families and tribes.

Because the goal of this campaign was to expand the narrative voice of the Visit Idaho brand and to partner with the state's tribes, our target audiences were tribal members and potential visitors interested in cultural history. We aimed to rebuild positive relationships between the state and the Native American tribes, which continues to strengthen as a result of this campaign. As the heritage tourism sector expands, this collaboration also serves as an outlet for allyship and alignment on the importance of respecting tribal lands and celebrating Indigenous cultures.
Digital Storytelling
"Inspiring the Next Generation" is a digital exclusive story profiling three on-the-rise Native American artists whole are carrying on tribal traditions.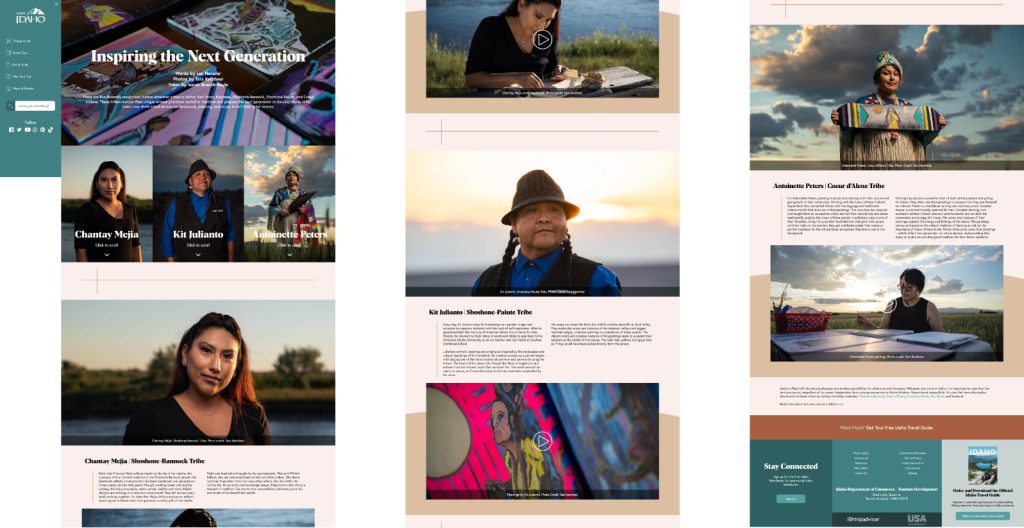 media buying
Facebook ads drive over 3,600 unique users to the landing page.