 VISIT MIDLAND
Brand Refresh
Situation
Visit Midland needed a fresh brand, styleguide, typography, and strategy that portrayed their deep roots consistently and introduced the new chapter of luxury experiences in their destination.

Visit Midland wanted approachable, yet stoic, visuals and verbiage to convey the rich legacy and tradition they carry in West Texas. They wanted a brand with personality, that represented who they are and what makes them stand out from other West Texas destinations. Midland wasn't known by many—the people who did know Midland view it as oil fields, but the destination now stands at the convergence of grit and luxury, with much of their culture planted in ranchers and the oil industry who love the finer things after a hard day's work.
RESULTS
The brand guide was incredibly well-received by Visit Midland. The team said that we portrayed the core of Midland perfectly—they had zero edits to the final product. Since then, Midland has recruited Madden to redesign their website, conduct a photo/video shoot, and redesign their visitors guide. We are also in the development stages of a new video series celebrating Midland's locals.
RESEARCH AND STRATEGY
We kicked off Midland's branding with a creative brief and stakeholder and CVB staff interviews to get to the core of the problem we would solve with this rebrand. Our team put boots on the ground in Midland to talk to residents, workers, extended staff, and truly experienced all that they have to offer to visitors and residents.

We conducted a branding exercise where we went through brands we thought aligned with Midland's mission. With our findings, we developed a brand study which was used to inform our branding concepts.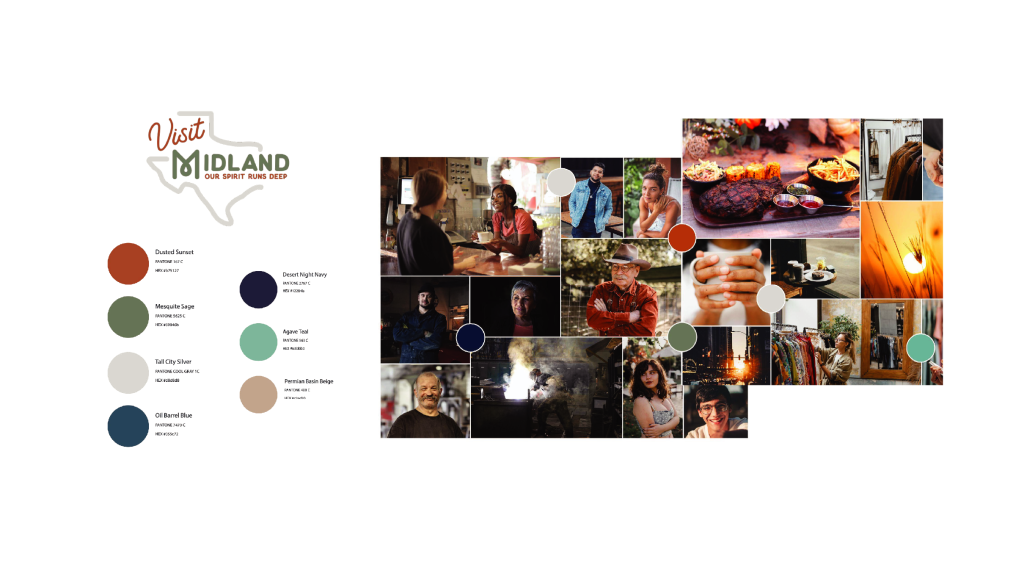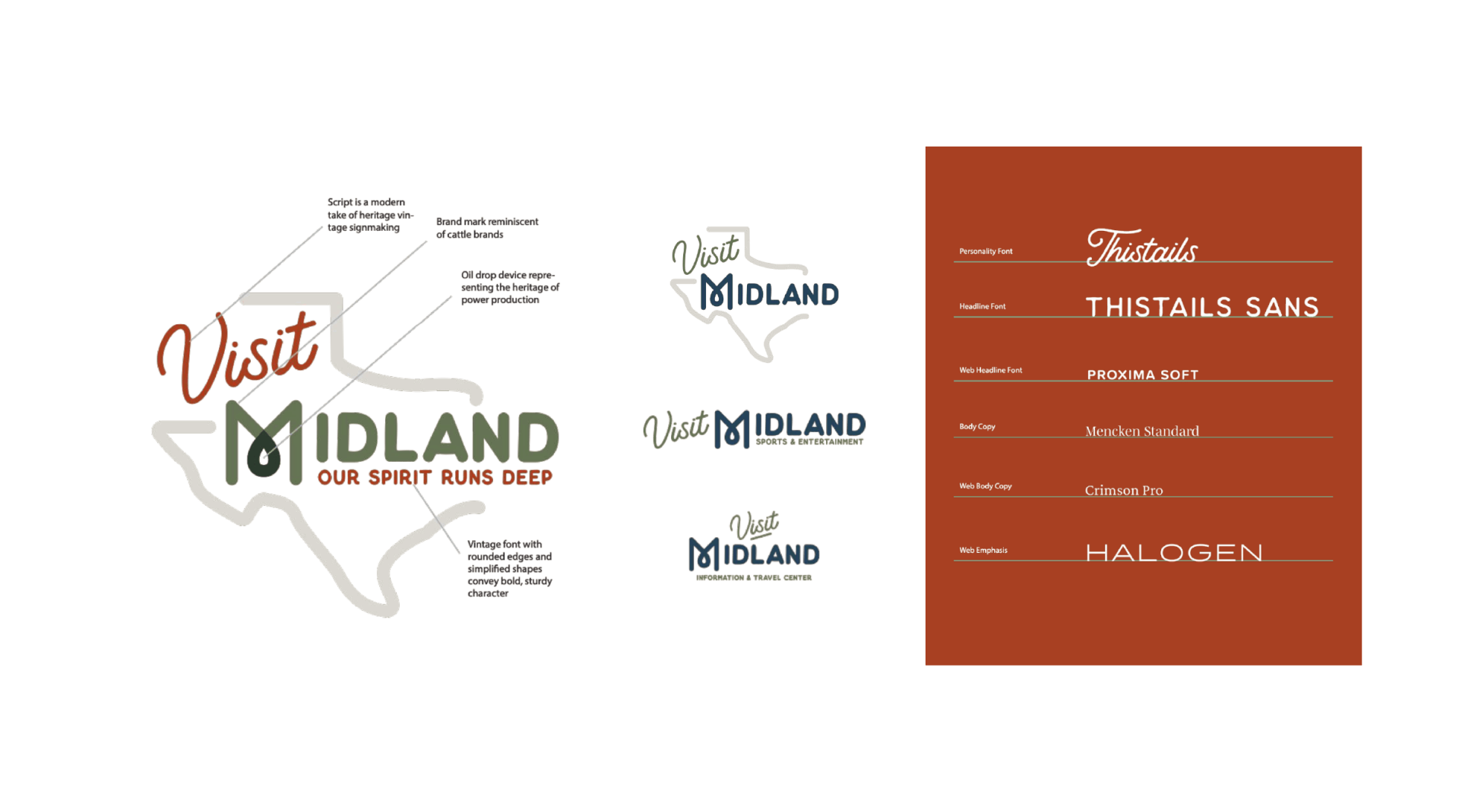 CREATIVE DEVELOPMENT
After several rounds of logo designs, we narrowed it down to their final logo using what we learned on the immersion trip and through collaboration with the CVB. After the logo was finalized, we explored colors, secondary marks, patterns, spirit marks, typography, design application, and a brand voice. We compiled all of this information into a vibrant brand guide.